This Ivation EZ-Bed Automatically Unfolds Into a Queen Bed in 2 Minutes
By Ryan on 11/17/2021 9:21 AM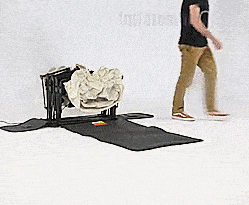 If you need an extra bed every now-and-again for sleepovers, house guests, or even for camping use, an inflatable bed is one option, but this EZ-Bed is probably your best option! It's an all-in-one full-size bed that automatically unfolds and inflates itself on it's own, plus it has full support system underneath it so there's no sagging or ending up with two people in the middle of the bed in the morning.

Sizes: Queen | Full
The Ivation EZ-Bed is probably one of the easiest inflatable beds you'll ever setup! Just roll it into place like you would a piece of luggage, unzip it, plug the power plug into the wall, and just turn it on. It'll then self inflate, and push itself out into a full-size bed with a frame in a matter of just 2 minutes.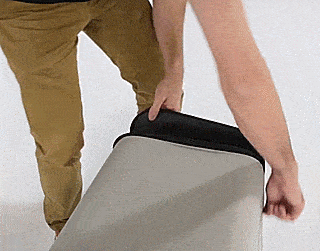 Deflating and taking the EZ-Bed down after use it just as easy. Simply change the setting on the interface of the bed, and it'll auto deflate all on its own. You then just need to push it in, zip it up, and roll it back into storage.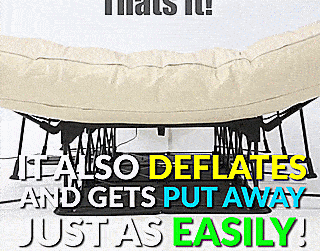 The EZ-Bed comes in both a queen size and full size bed depending on your needs, has a weight capacity of 450 lbs for the queen bed, and 300 lbs for the fill size bed. The queen bed inflates to 24 inches in height and measures 79 inches long x 61 inches wide, whereas the full bed inflates to 22 inches in height, and measures 77 inches long 44 inches wide. Each bed weighs just under 50 lbs.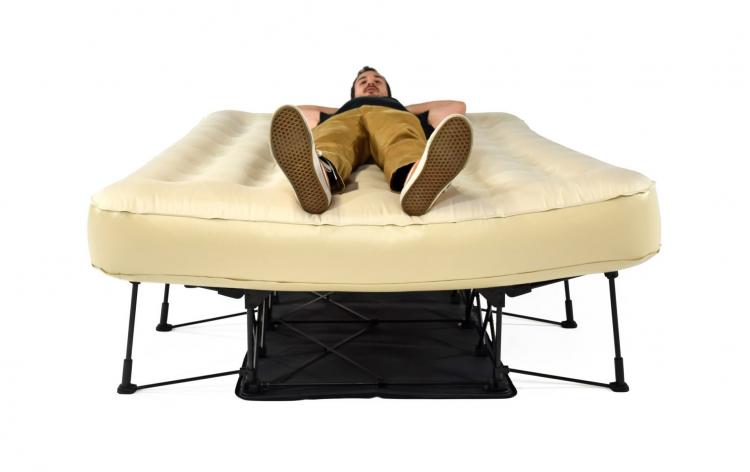 Check out the Ivation EZ-Bed which auto-inflates all on it's own into a full size bed with a frame in action via the video below.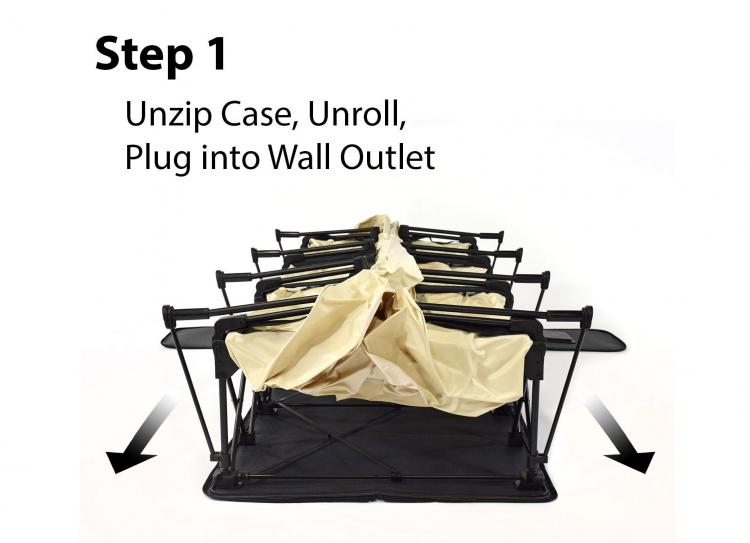 The Ivation EZ-Bed features a durable flocked mattress top with 48 circular coils that provide a super soft and comfy sleeping surface, which also keeps your sheets in place on the air bed. Full setup of the bed takes around 4 minutes, but the inflation process just takes 2 minutes.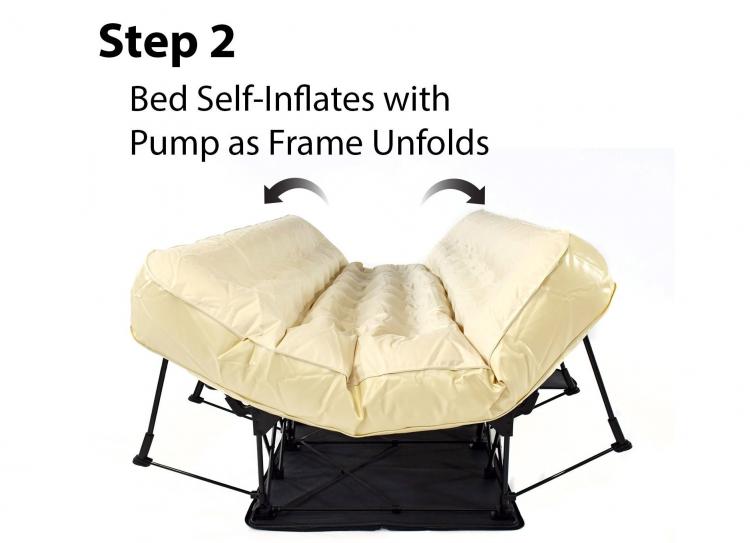 The auto inflating air bed also features an auto shut-off feature that lets you set your own comfort level for the bed. So it'll automatically shut off at three different levels: plush, medium, and firm. This allows you to reach your desired comfort level with ease, without needing to inflate and deflate the bed to your specific comfort level on your own.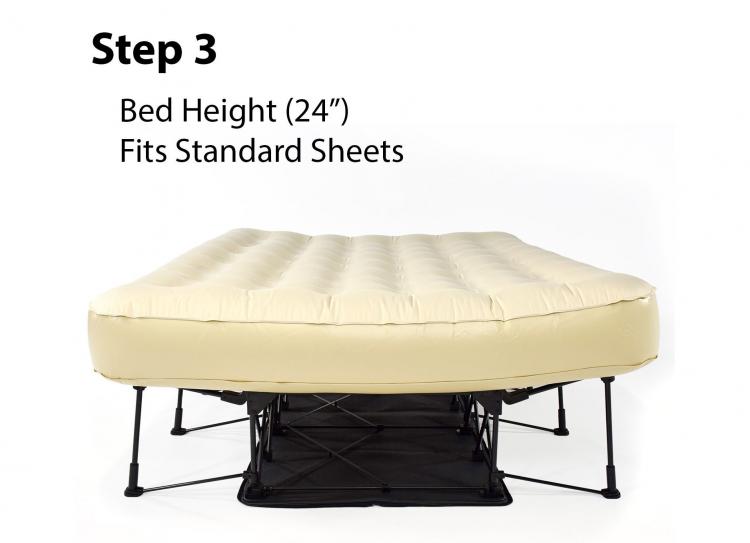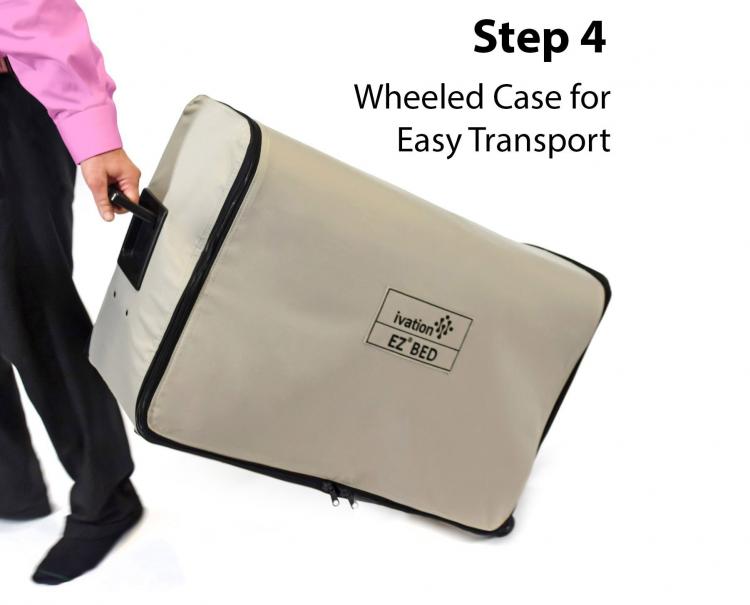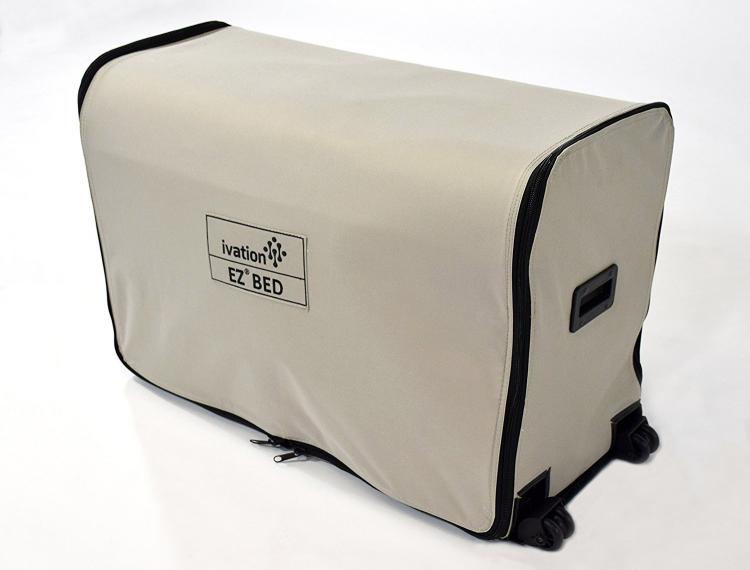 Subscribe To Our YouTube Channel