This Infrared Skeet Shoot Uses No Bullets, and Actually Break Apart When You Hit Them
By Ryan on 07/09/2019 10:25 AM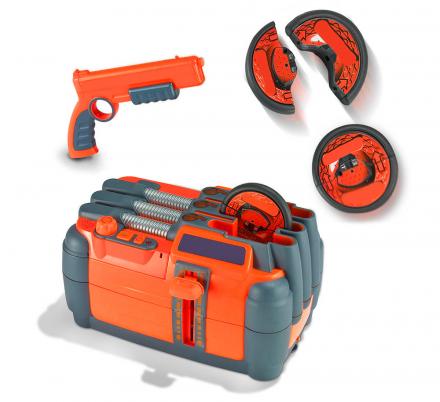 When kids are too young to handle guns, but they still want to hone in on their shooting accuracy like Dad does, there are alternatives out there! For one, there's this pretty awesome new gadget that's essentially mini skeet shooting, and it doesn't use any bullets. Instead the device uses infrared lasers that come out of the gun it an attempt to hit sensors on the skeets that then break apart when you accurately hit them.
Each skeet is made up of two parts that connect to one another, and get loaded into the launcher. Once loaded into the launcher, the skeets will intermittently shoot up to 7 feet into the air as you try to hit the targets with the infrared gun. When you shoot the gun and hit each skeet, real life sound effects go off to make it extra realistic, including shooting, reloading, and even a verbal alert that notifies you before each skeet gets launched into the air.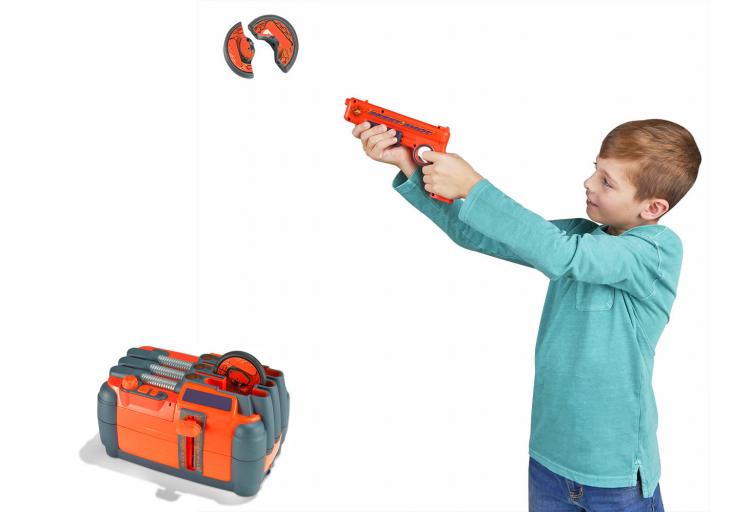 If and when you hit a laser skeet target, it will fall apart immediately as if you actually hit it with a bullet from your gun. You can then easily clip them back together and use them again and again without any waste. You can even adjust the angle that the skeets shoot out at, as well as the interval timer anywhere from 5-10 seconds apart.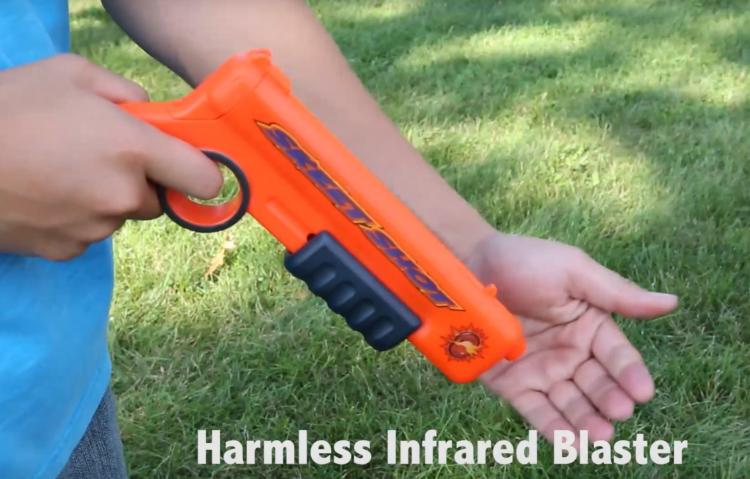 The live action infrared skeet shooting toy is orange in color, uses springs to launch each skeet, though the trap does require four C batteries, and the shooter requires three AAA batteries. The laser skeet shooter is meant for kids aged 10 and up, it weighs 4.5 lbs, and the trap base measures 14.5 inches long x 12 inches wide x 11.5 inches tall.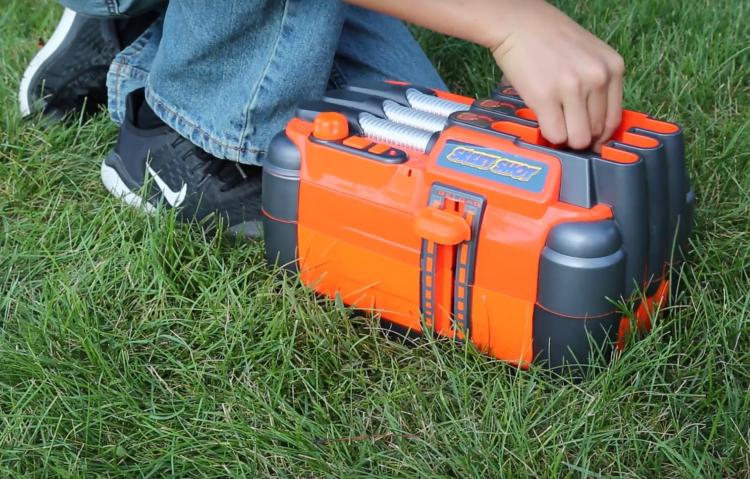 Check out the infrared skeet shoot laser toy in action via the video below.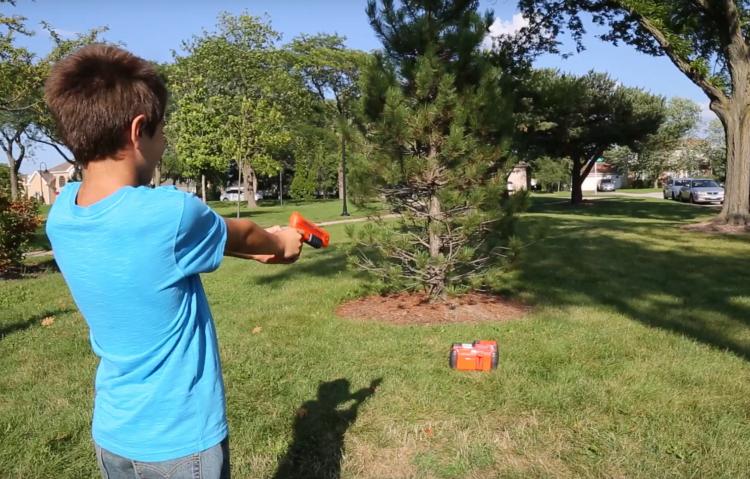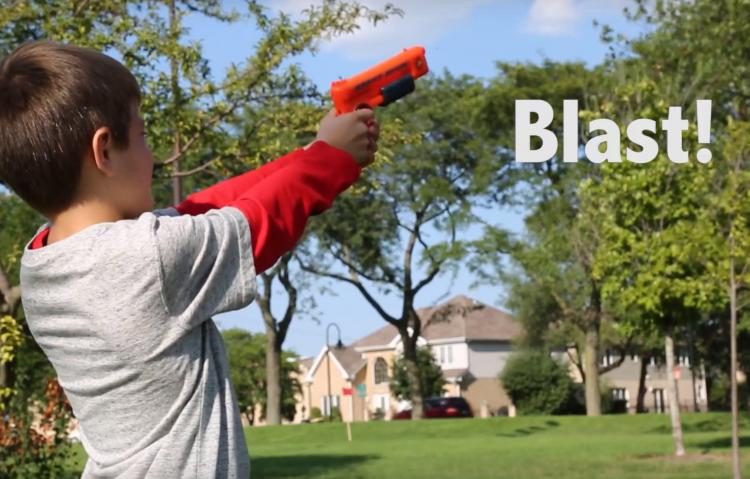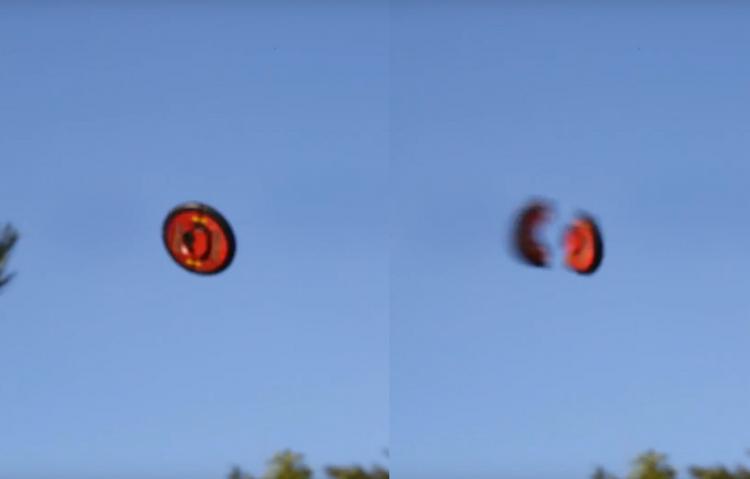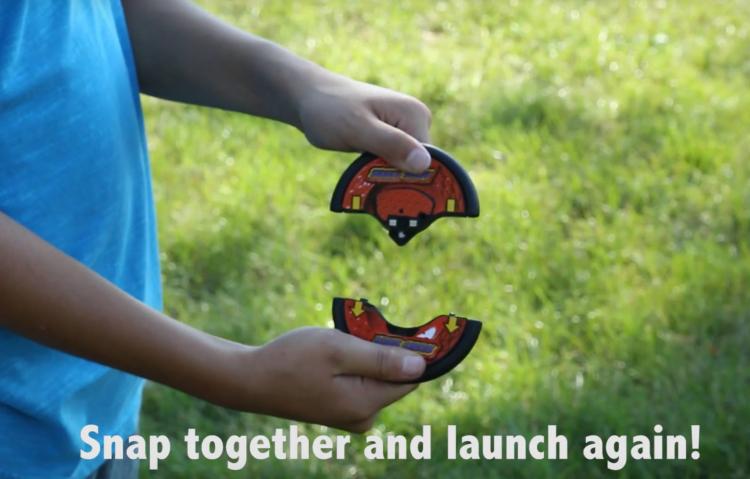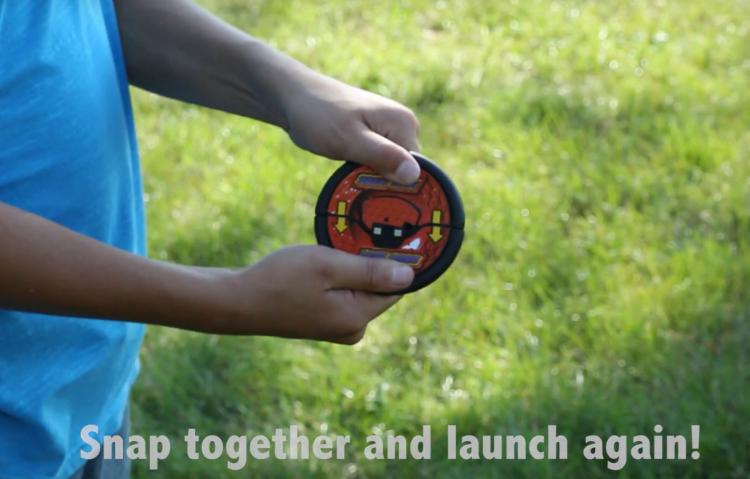 Subscribe To Our YouTube Channel