Flameless Marshmallow Toaster Lets You Make S'mores Indoors
By Ryan on 12/17/2018 2:05 PM (Updated: 11/13/2019 9:15 AM)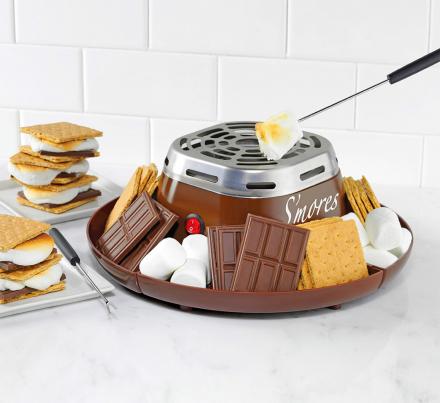 If you're a smore's aficionado but would prefer to keep warm during the winter and toast your marshmallows indoors this flameless indoor smore's maker might be for you. Toast your 'mallows indoors without the mosquitoes and bears ready to eat you and your marshmallow alive, even if it does defeat the purpose of s'mores... But who am I to judge. This indoor smore's cooker might make the coolest gift idea for camping lovers to help them get through the cold winter.
The indoor smore's cooker uses a flameless electric cooker that allows you to hover your mallows over to cook just like you're over a fire outdoors. It's safe for the whole family (with supervision), and even has compartments all around the cooker to store your crackers, chocolates, marshmallows, and any other ingredients you might put in your smore's.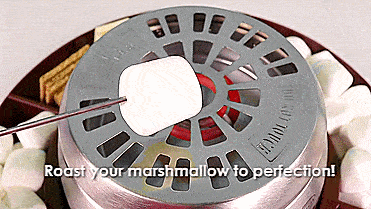 The electric flameless marshmallow toaster comes with 4 stainless steel cooking forks which are essentially a miniaturized version of the real thing you'd use over a real campfire. Just stab a mallow onto the end of the fork, hover it over the flameless cooker, and get perfectly cooked marshmallows in seconds.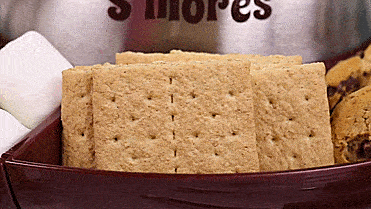 The indoor marshmallow cooker is made from durable stainless steel, and is surrounded by a BPA free plastic ingredients storage bin. Better yet the storage bin surrounding the cooker even acts as a lazy susan and will spin/rotate around the cooker for easier access to everything.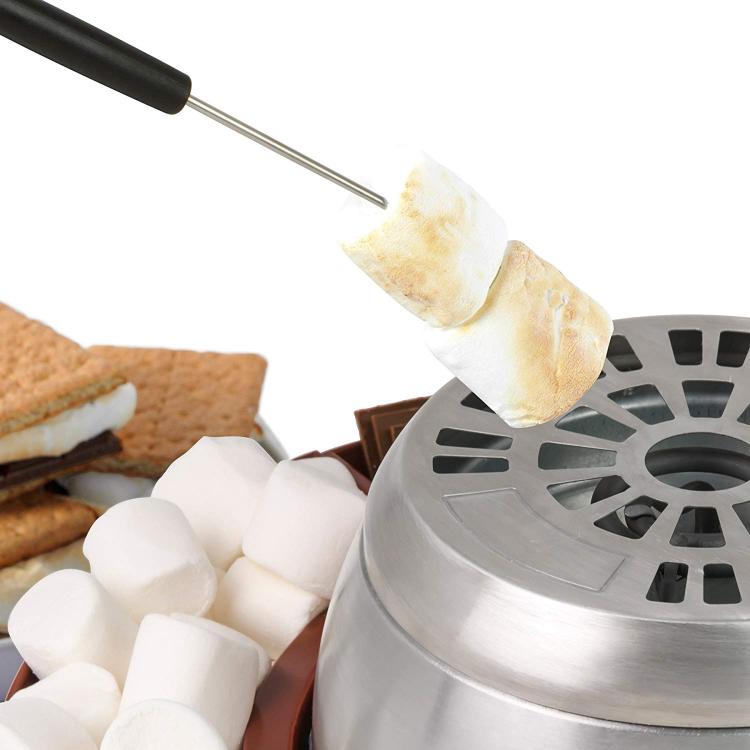 The indoor marshallow toaster weighs 4.4 lbs, and measures 14.8 in diameter x 6.2 inches tall.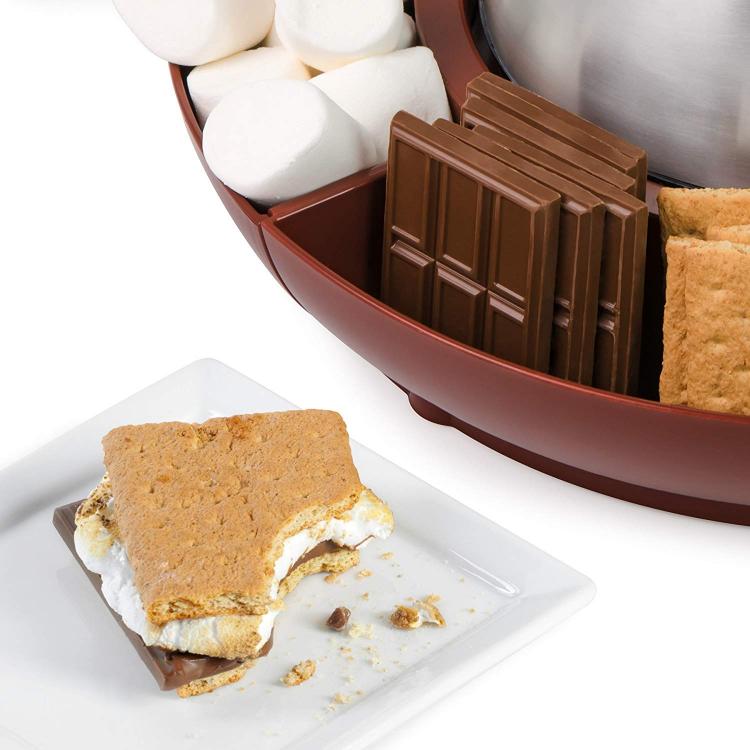 Check out the Nostalgia electric marshmallow toaster in action via the video below.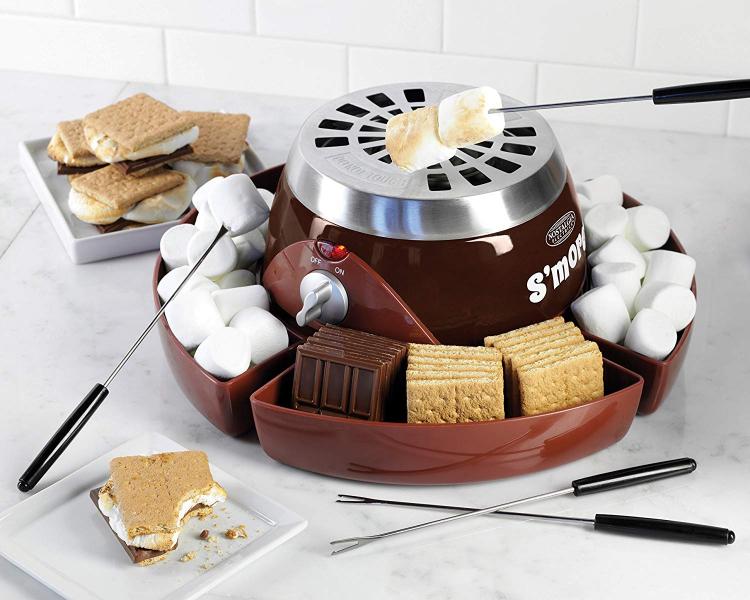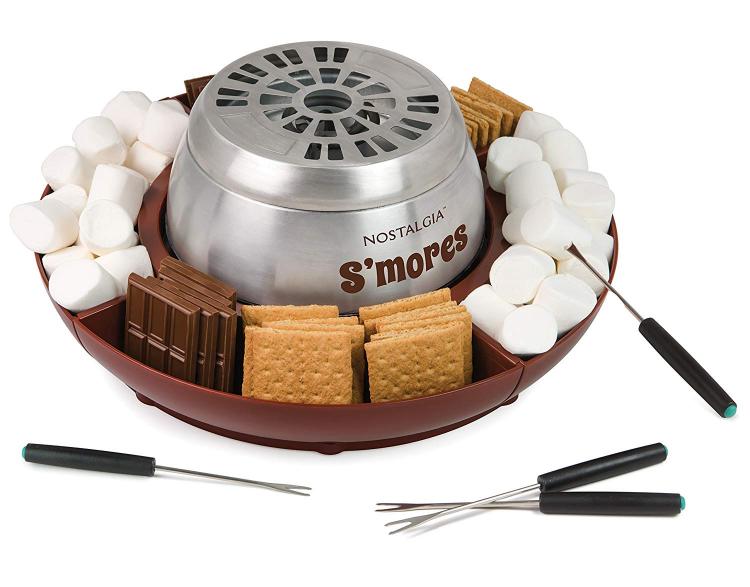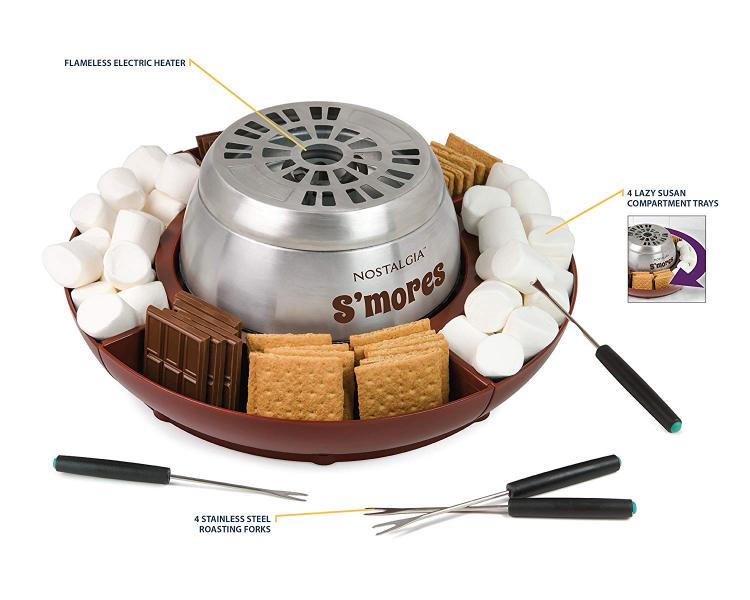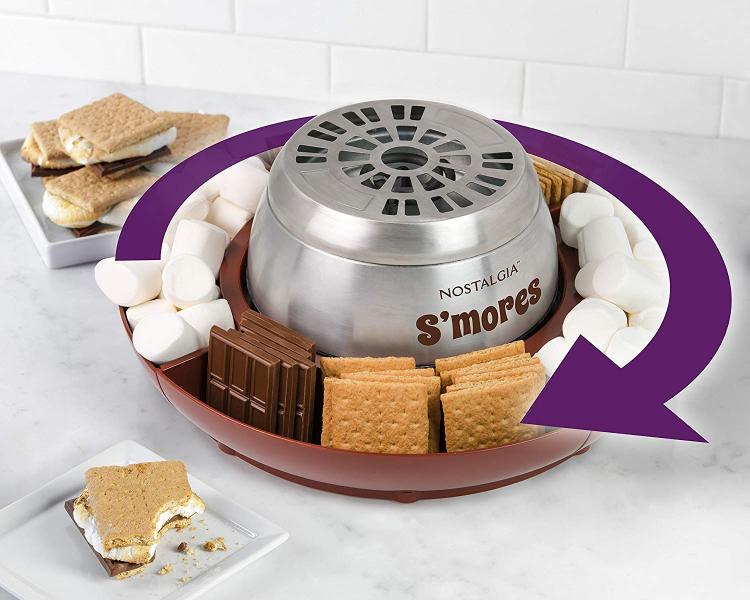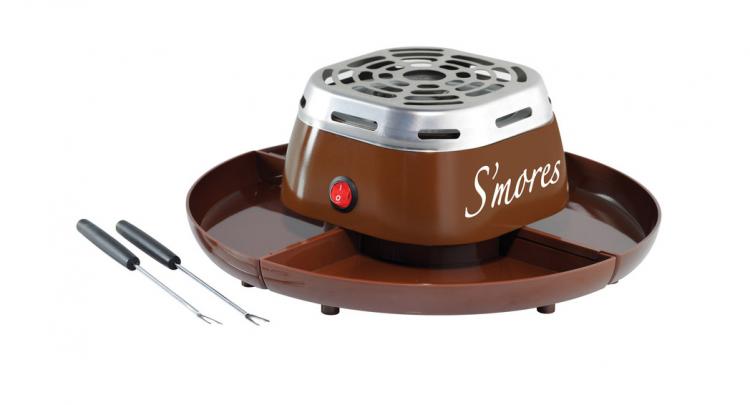 Subscribe To Our YouTube Channel