IllumiBowl Is a Night Light For Your Toilet
By Ryan on 02/17/2016 10:27 AM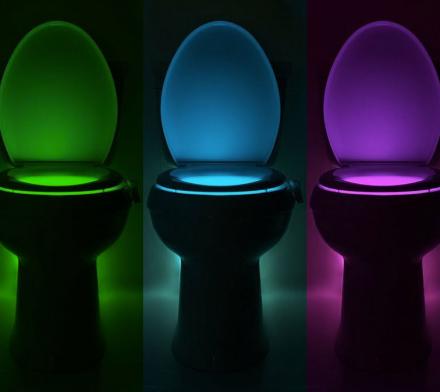 The IllumiBowl is a device that attaches to your toilet and illuminates the inside of the bowl with a color of your choice. A sensor sits on the side of the toilet to detect how bright your bathroom is. If the sensor sees that it's dark enough, the toilet night light will turn on. Perfect for someone who frequently urinates during the middle of the night and doesn't want to turn the light on, the illumibowl toilet night light simply snaps onto the side of your toilet bowl and can be set to always show a certain color, or it can set to a color-rotate setting where it slowly rotates through all of the colors it offers. Plus it lets you see where you're peeing, so that's always helpful...
The toilet night light turns on an off using sensors that detect the amount of light in the room, is super easy to clean by simply wiping it with a cloth, and the sensor is located outside the bowl in a splash-proof location. The IllumiBowl toilet light fits onto any standard toilet, is powered by 3 AAA batteries which are not included and are easily replaceable, is made from plastic, is white in color, offers 8 total light color options, uses an LED style bulb, and measures 2.2 inches long x 1.2 inches wide x 2.2 inches deep.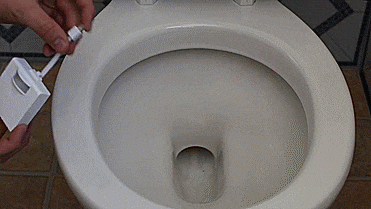 Check out the toilet bowl night light in action via the video below.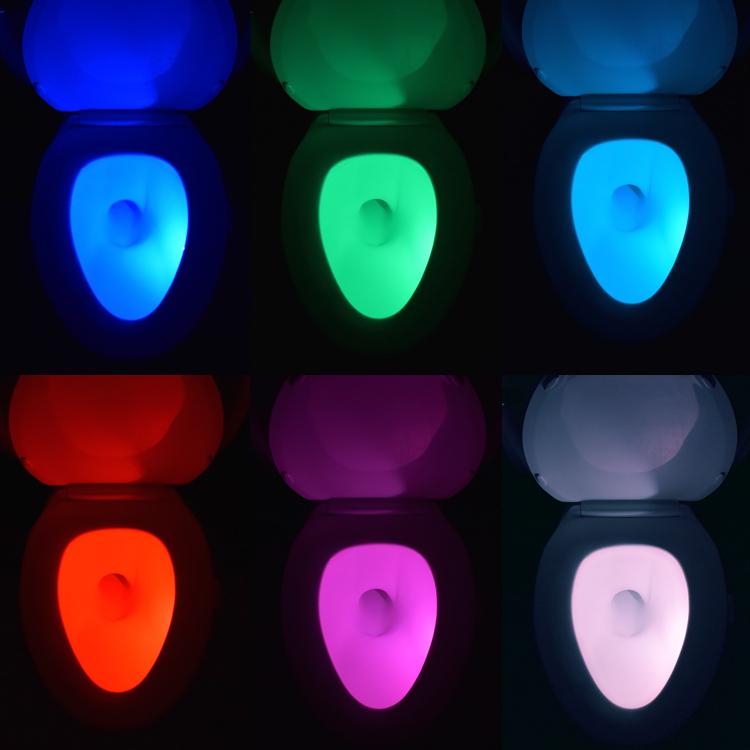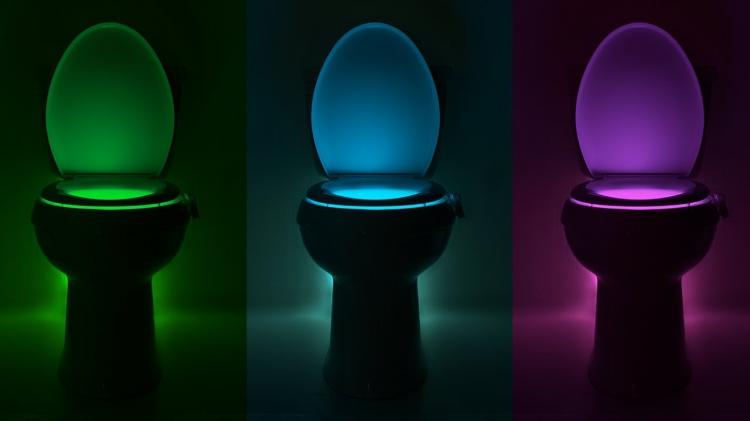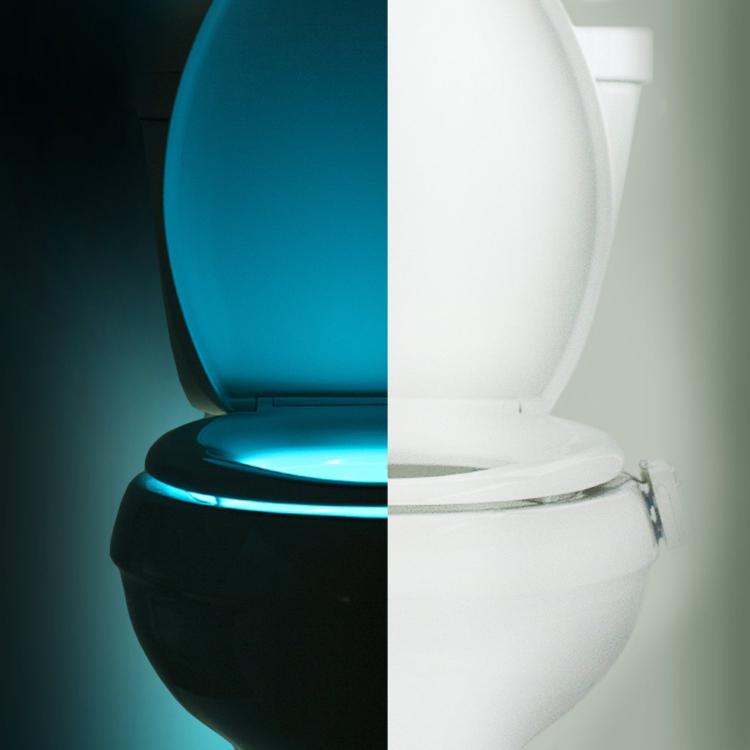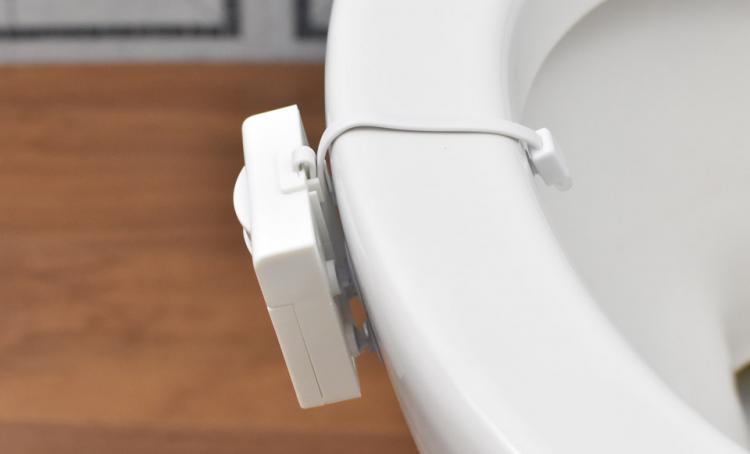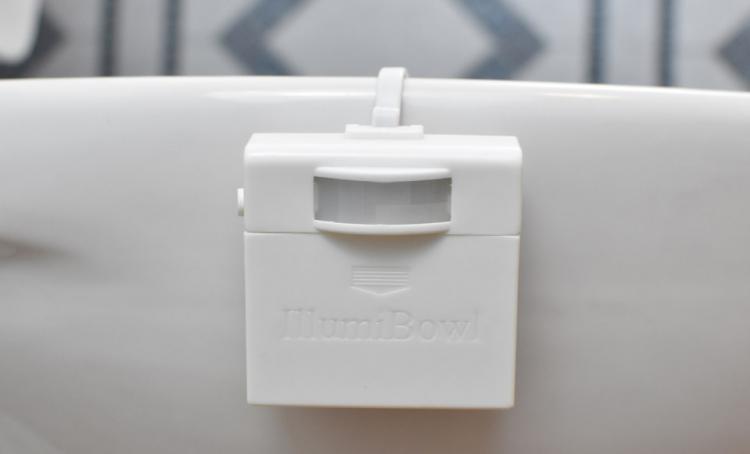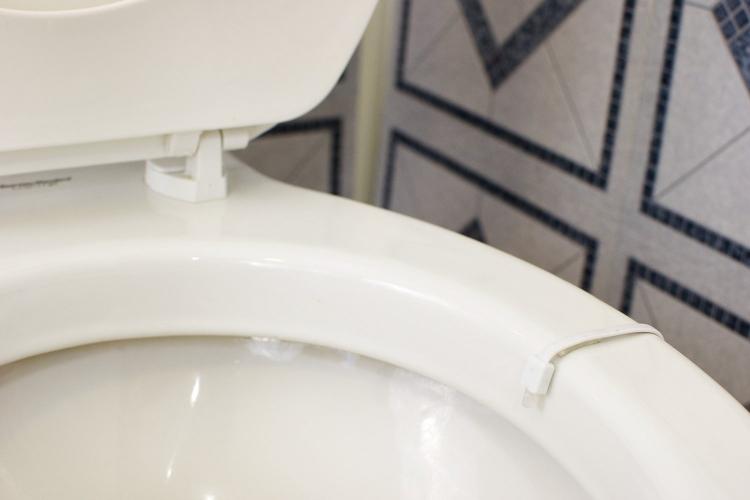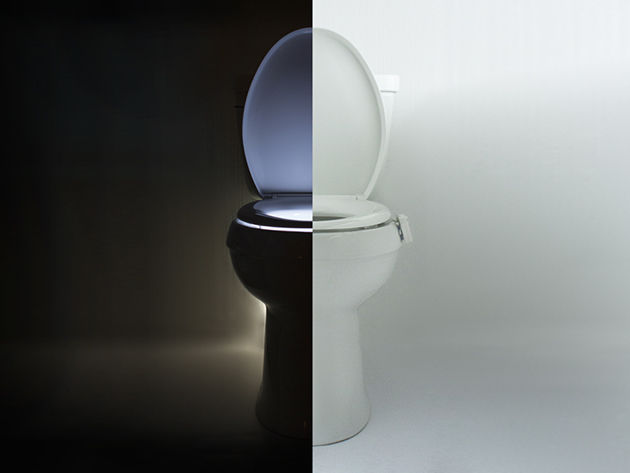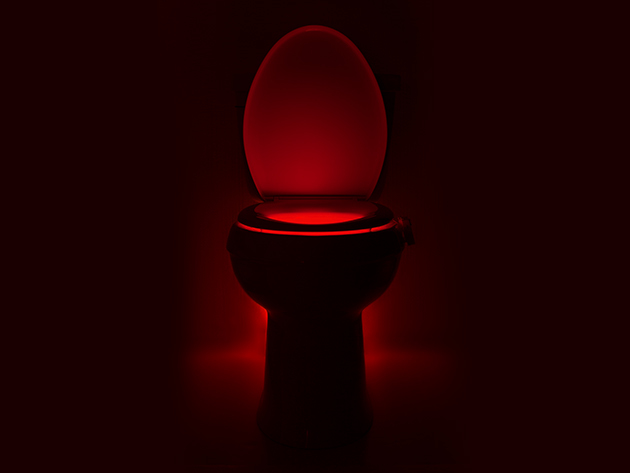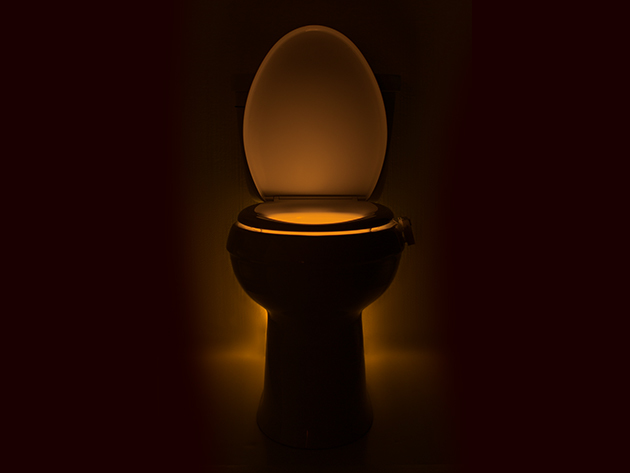 Subscribe To Our YouTube Channel