Back To The Future Hoverboard Coat Rack
By Ryan on 03/23/2016 6:35 AM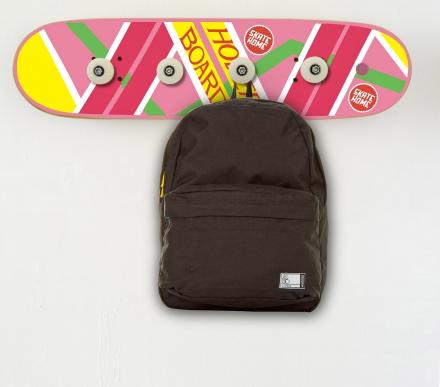 I feel like people have lost sight of what a hoverboard actually means within the last year or so. People seem to think it's some sort of self balancing mini segway that really doesn't hover at all, since it constantly has two wheels on the ground. An actual hoverboard will of course hover above the ground. This coat rack uses a replica hoverboard from the movie Back To The Future and allows you to hang your coats, bags, and what-nots on it using 4 skateboard wheels protruding from the front of the board.
Created by a company called Skate Home, which takes skateboards and makes them into functional home and decor pieces for your house, the hoverboard coat rack is just one of which that uses a hoverboard. Other hoverboard items of theirs include a hoverboard stool, a hoverboard wall clock, and a hoverboard lamp.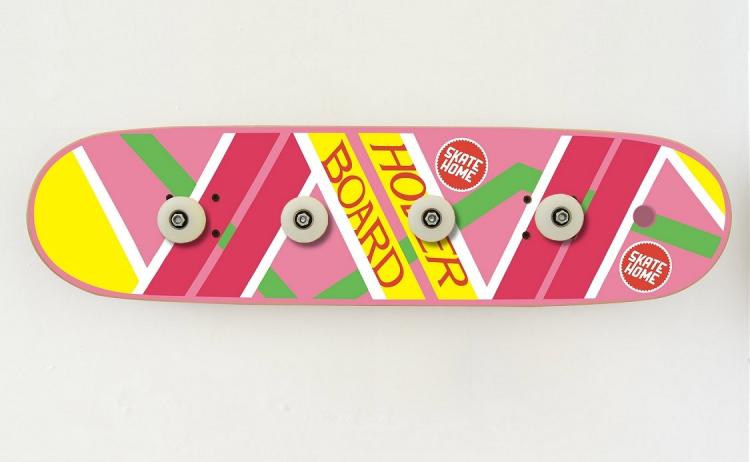 The hoverbaord coat rack is made using an actual skateboard, is designed to have the same look as a Back To The Future hoverboard, and measures 31.1 inches long x 8.07 inches tall x 3.54 inches thick.