The Gyroaster Turns Your Marshmallow on 2-Axis Rotation For Perfectly Toasted Mallows
By Ryan on 01/25/2023 3:10 PM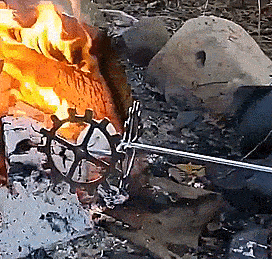 There are two types of people in this world, including those that attempt to cook their marshmallows over a campfire precisely and put in the effort to get a nice toasted mallow on all sides of it, and then there are those that simply place their mallow in to the fire and set it ablaze in a fury and blow out the fire within a few seconds, leaving nothing but a disgusting charred marshmallow that they slap between two crackers.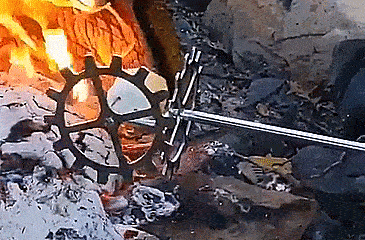 Credit: Gyroaster
If you're part of the former group, this new 2-axis marshmallow turner gadget might be for you. It's called the Gyroaster, and it'll give you perfectly toasted marshmallows over the fire every time.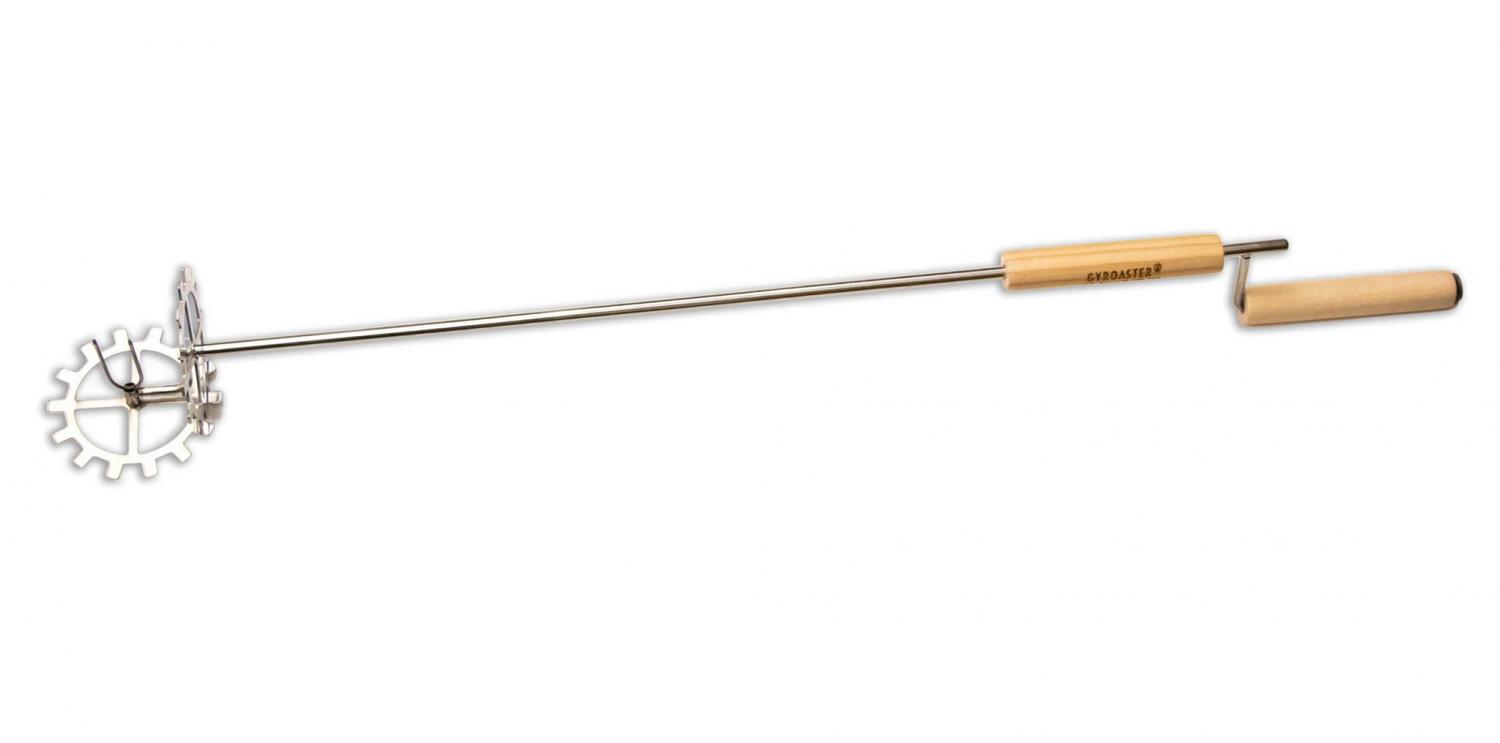 Credit: Gyroaster
How the Gyroaster works is by simply placing your marshmallow onto the prongs of the tool. The marshmallow turner comes with two separate handles that you then rotate to turn the gears on the end of it to slowly rotate your marshmallow like a pig roast rotisserie.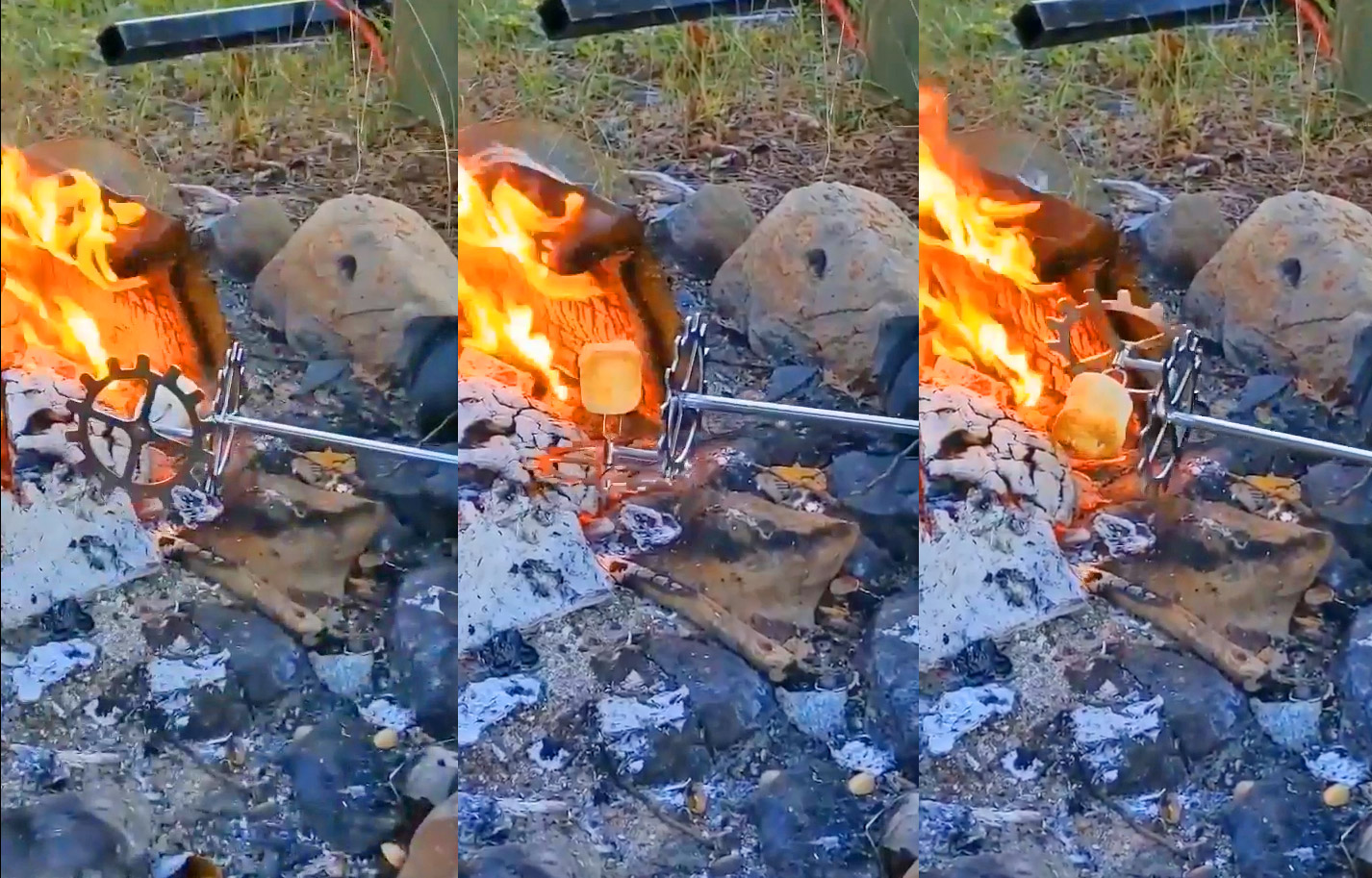 Credit: Gyroaster
Once you're done with one side, just make sure to turn both handles over to rotate the marshmallow on the opposite side as well.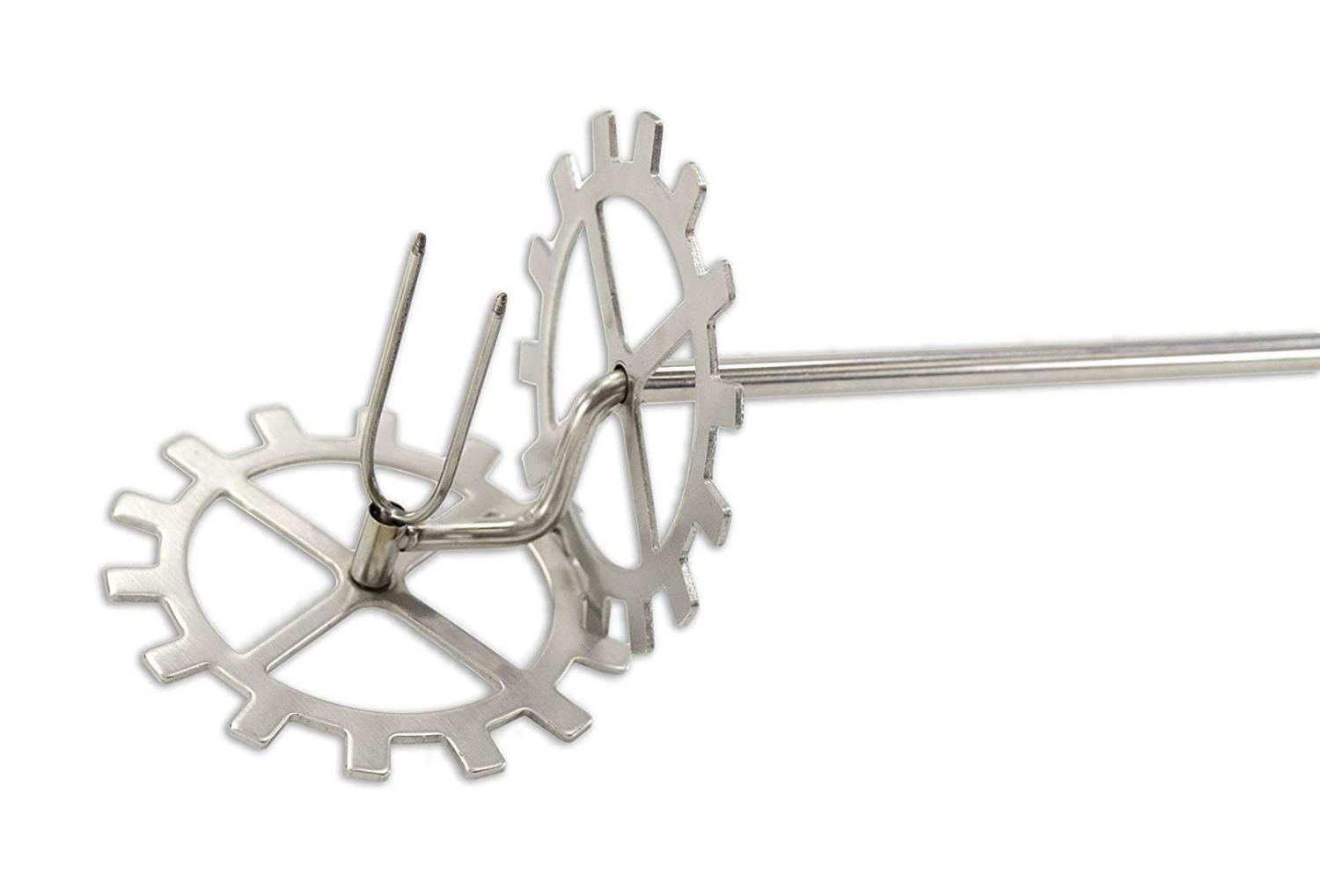 Credit: Gyroaster
The Gyroaster is made from stainless steel along with 2 wooden handles, and is the self-touted Ultimate Marshmallow Toaster, which I may have to agree with.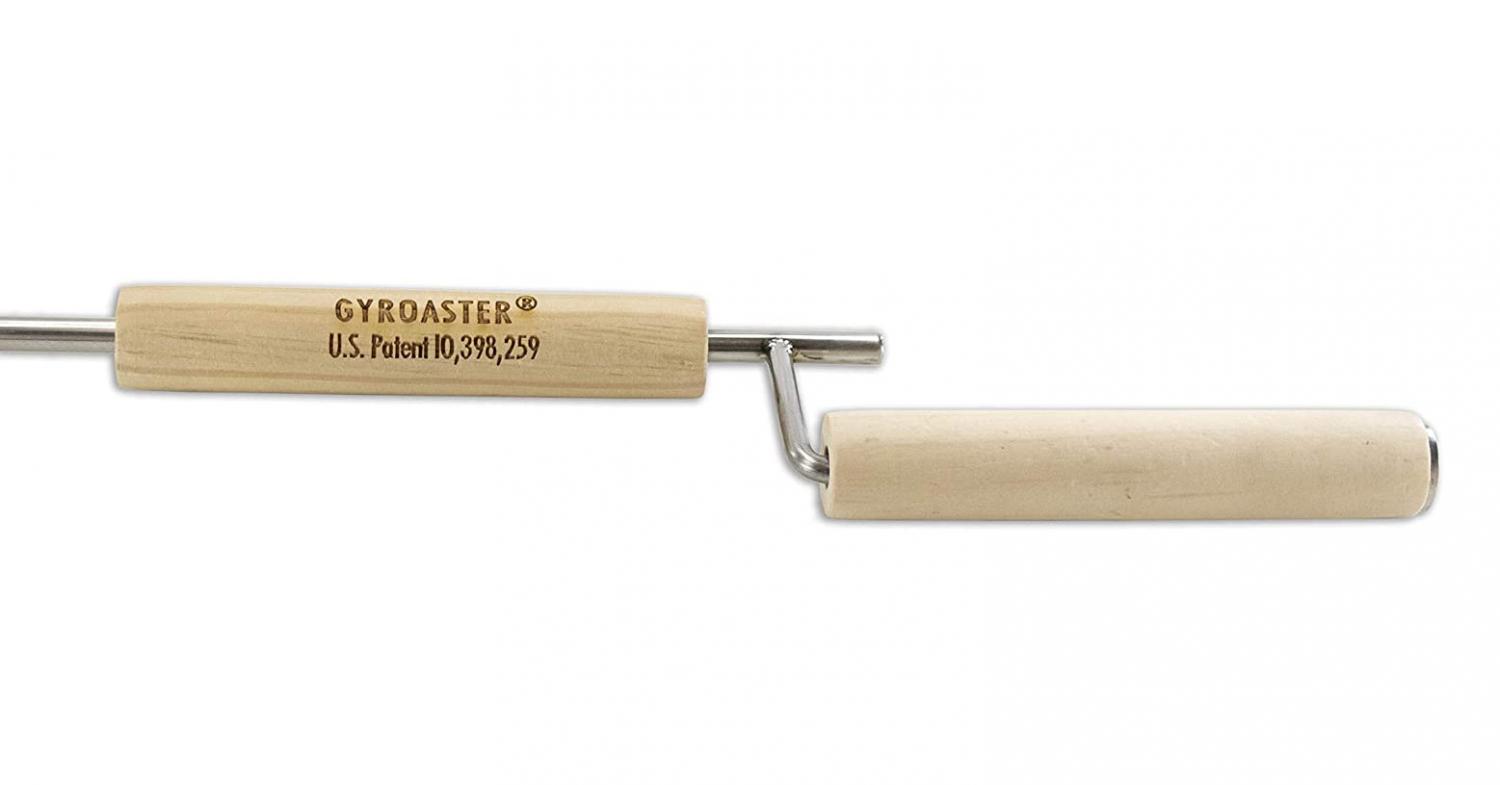 Credit: Gyroaster
You can snag the Gyro 2-axis marshmallow roaster from Amazon for around $30 bucks!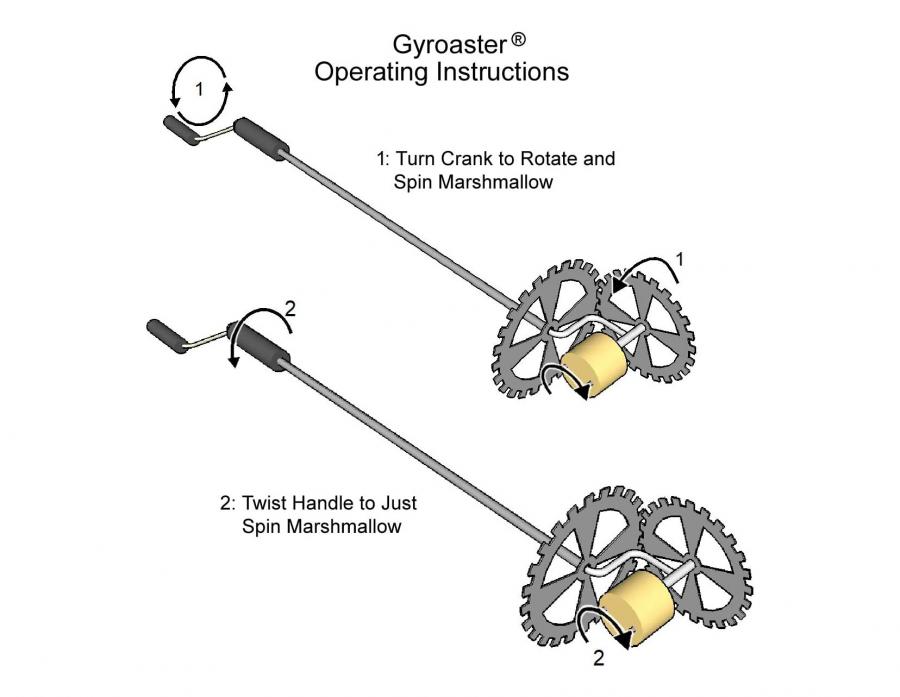 Credit: Gyroaster
Check out the Gyroaster 2-axis marshmallow rotating camping gadget in action via the video below.
Subscribe To Our YouTube Channel