Bowl of Froot Loops Candle Looks and Smells Like Actual Froot Loops Cereal
By Ryan on 04/30/2021 11:18 AM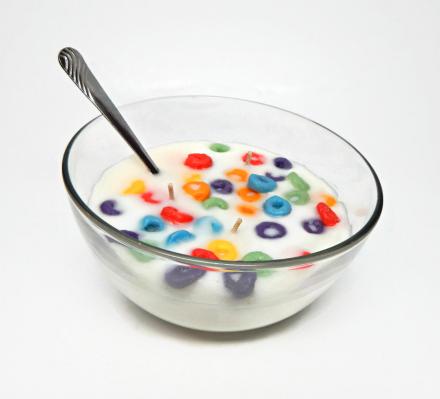 What if I were to tell you that you could have your house smelling like Froot Loops cereal without the need to constantly be eating them? Sounds like a dream right? Well this triple candle that looks pretty much exactly like a bowl of Froot Loops puts out an aroma that smells just like the fruity cereal!

View all food candles here
The candle features a heavy duty glass bowl with white wax that looks like milk, a load of Fruit Loops floating around the bowl, along with a spoon resting peacefully on the bowl. Of course it's not really a bowl of cereal, as everything on the candle is made from candle wax! Though, the spoon is actually a real spoon!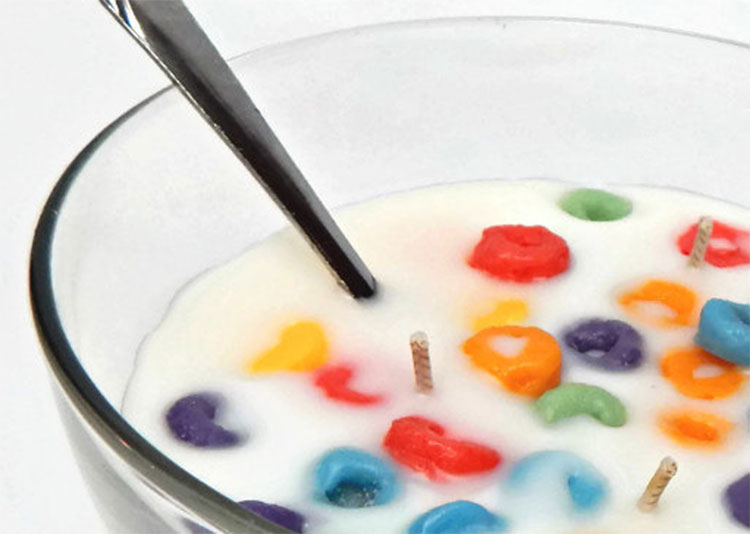 In total the bowl of Froot Loops cereal candle measures 6 inches in diameter x 4 inches tall!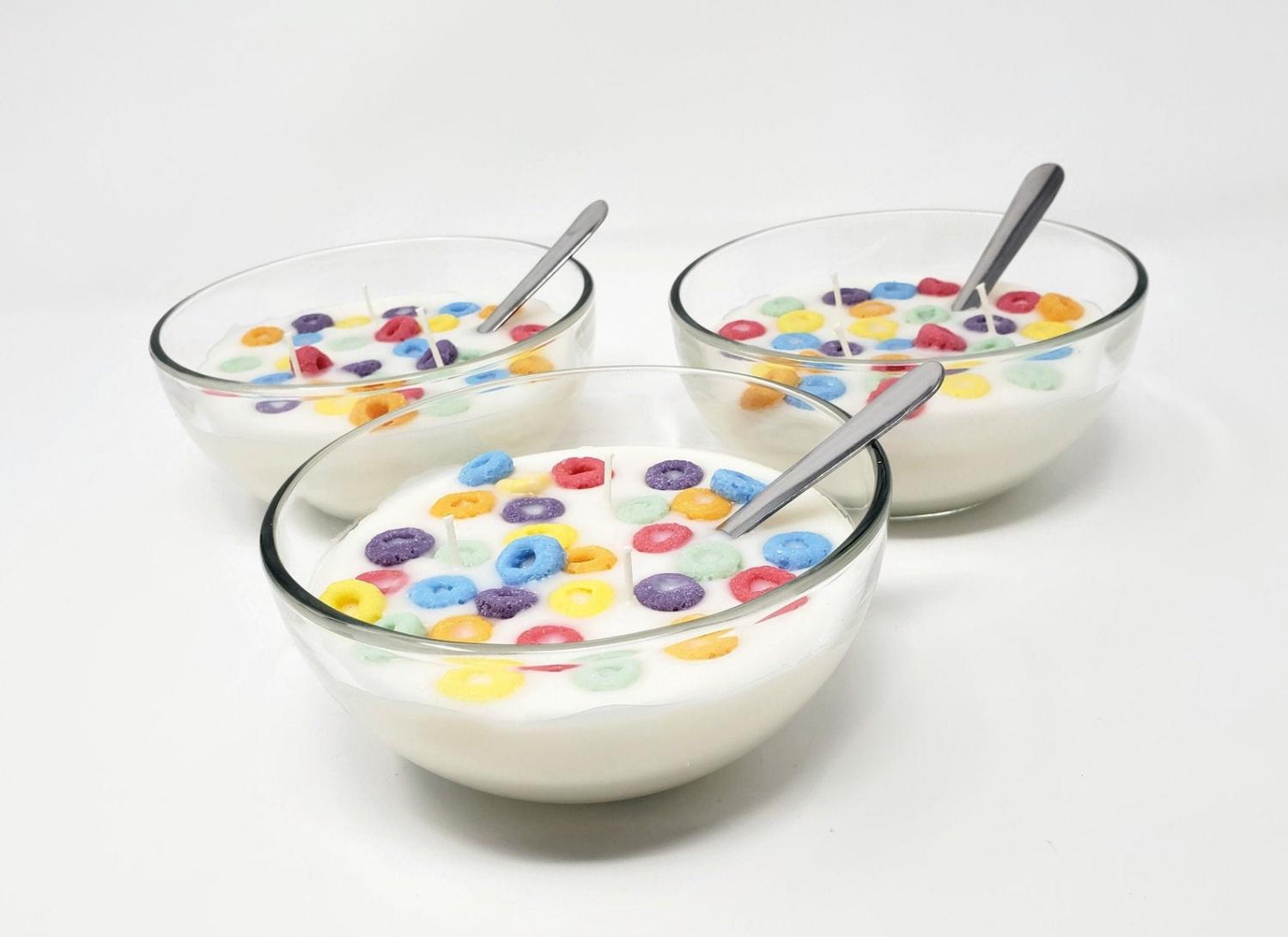 The bowl of cereal candle contains 3 different wicks throughout the bowl, and sits inside of a 6 inch glass bowl!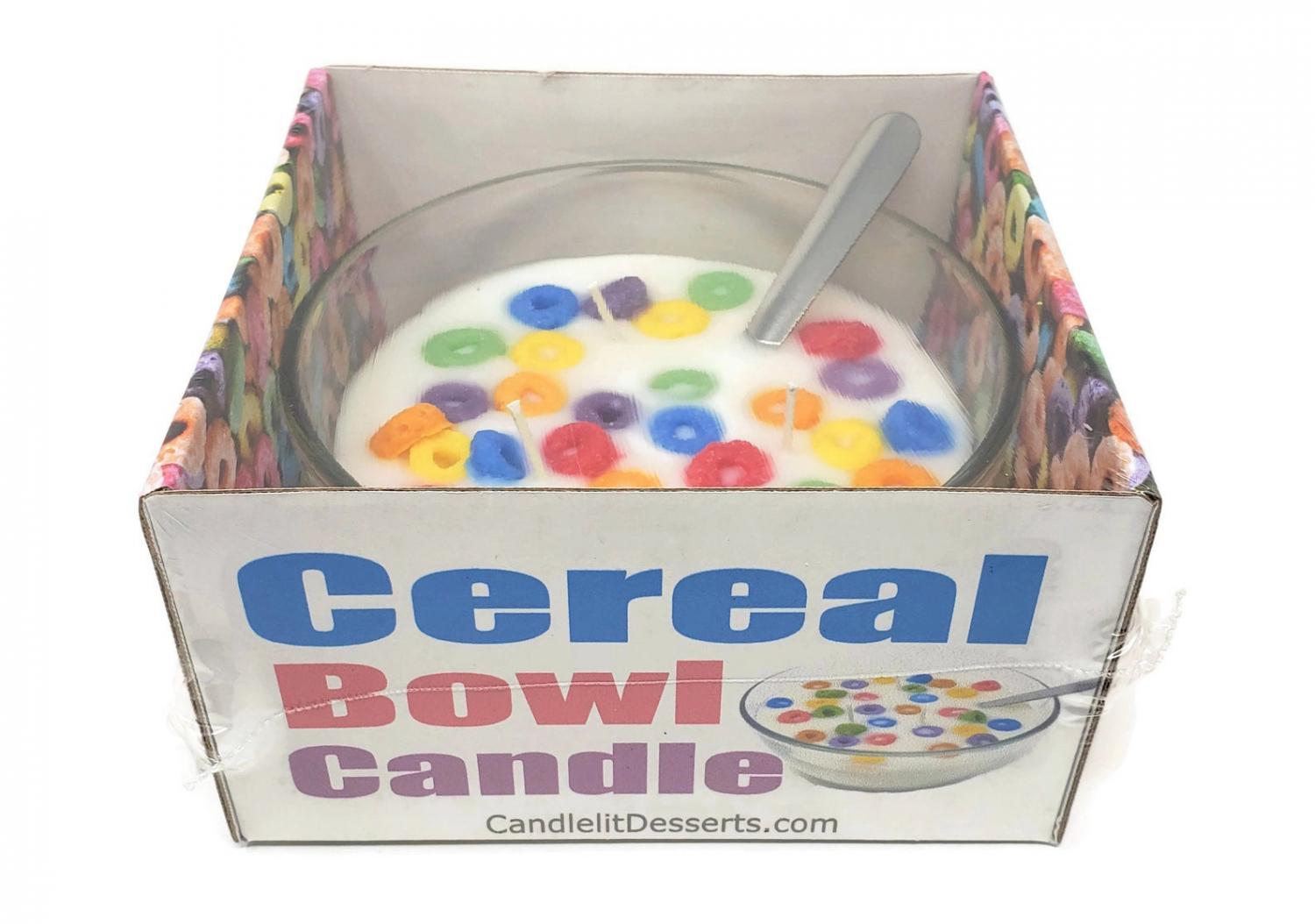 Here's is the cereal bowl candle actually lit! Once lit the entire room will start to smell like Froot Loops cereal!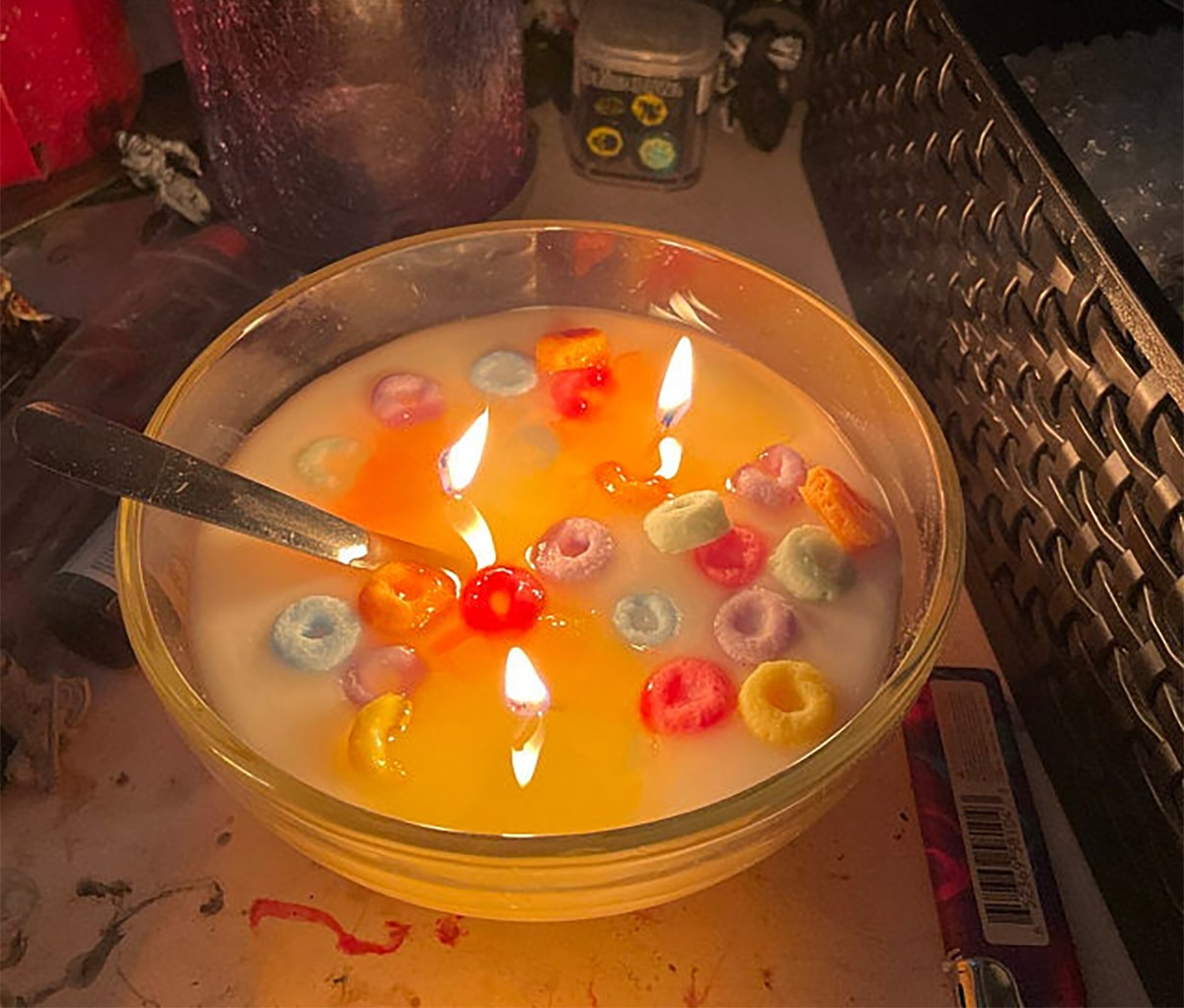 The bowl of cereal candle is a perfect gift idea for breakfast cereal lovers, or those that just can't get enough Froot Loops in their life!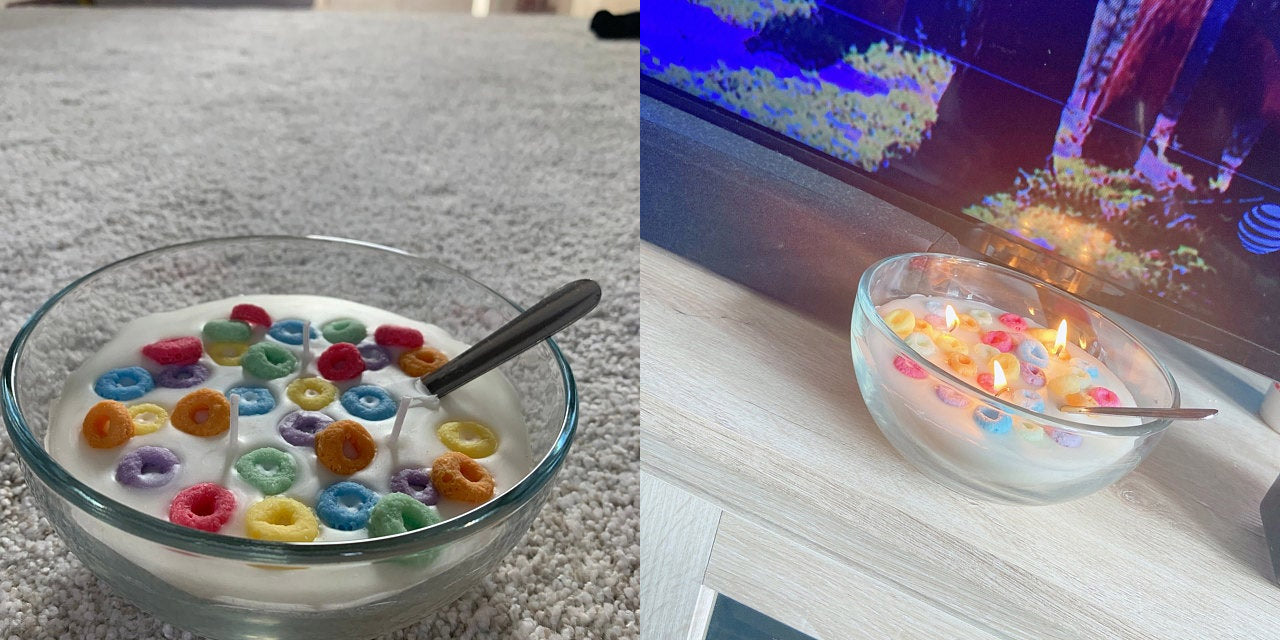 You can also use it as a funny piece of decor even when not lit, as it looks exactly like a real bowl of cereal!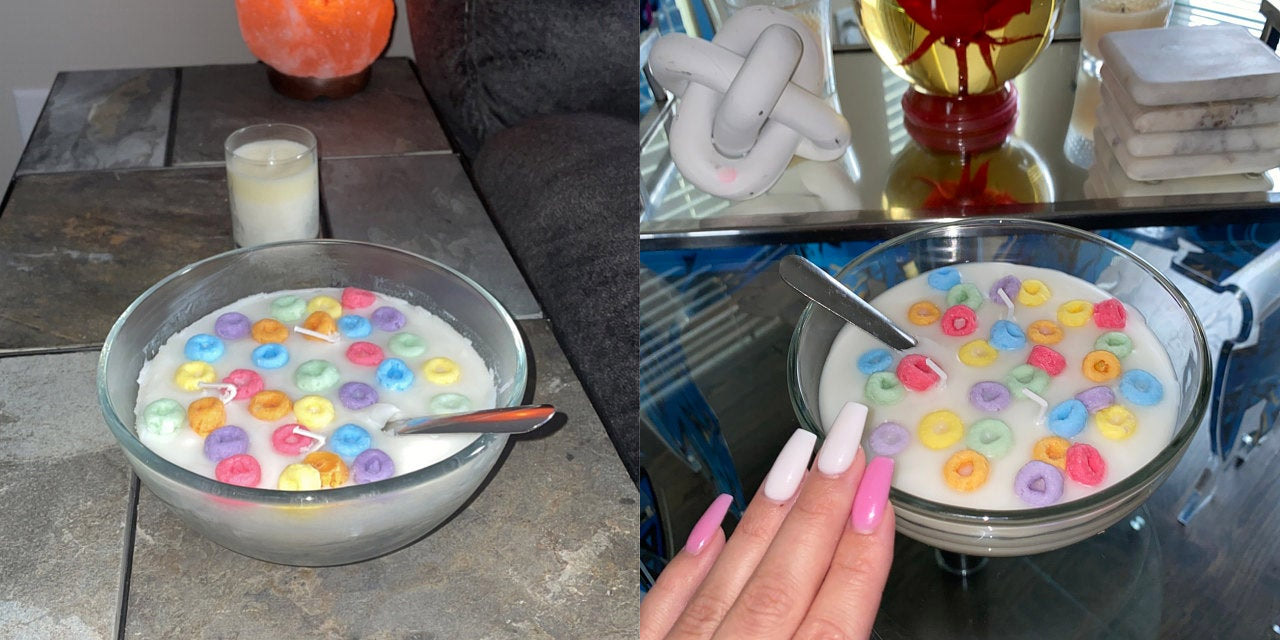 Designed and created by Etsy store CandlelitDesserts, the Froot Loops candle is just one of their many realistic food candles, with others including a stack of pancakes candle that smells like pancakes and maple syrup, an Oreo and Milk scented candle, candles that look and smell like various pies, plus a whole lot more.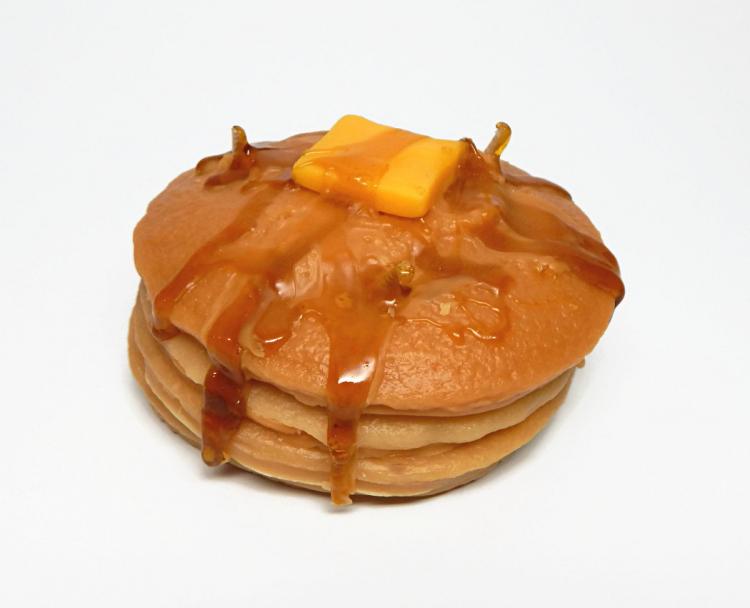 The bowl of Froot Loops scented candle is made with a real glass bowl, a real spoon, along with wax made to look like the milk and cereal, includes 12 oz of wax, and includes three wick candles.