Floaty Pants: Hands Free Pool Float, Gives You a Thong
By Ryan on 05/12/2017 7:20 AM (Updated: 07/31/2017 9:17 AM)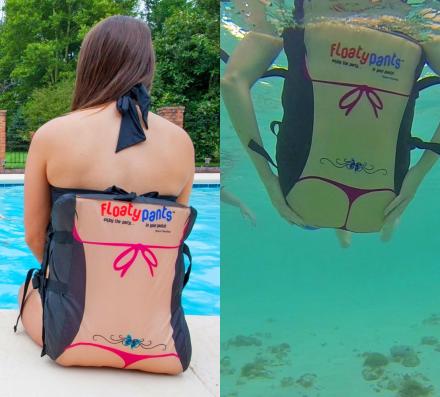 How many times have you been in a lake or a pool with a beer in your hand and struggled to keep floating with just one hand? Sometimes you have to make a decision, do I want to struggle to breathe and continue drinking this beer, or do I survive beer-less. These are tough choices to make. Luckily someone has come up with a solution. It's called Floaty Pants, and is essentially a life-jacket for your ass.

Check out all of the designs here
Floaty Pants allow you to casually float in water hands-free with the added freedom of not feeling like you're being hugged to death by a life jacket. Plus various designs on the front and back of the device give you a funny look, including a sexy thong, a man's Speedo, a plumbers crack, and more.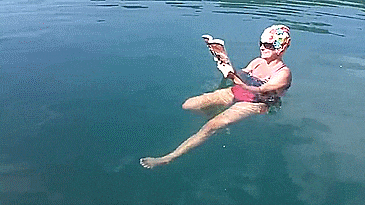 The funny designs go from the mid-back to the top of the buns, along with a small portion in the front that will give you sweet abs. The Floaty Pants attach to your lower torso, and wrap under you legs to give you the buoyant support your body deserves while sipping ice cold brewskies in the water.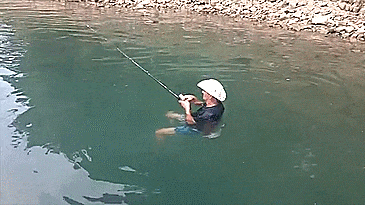 Floaty Pants come in two different sizes, a medium that's meant for humans weighing between 100-180 lbs, and a large that's meant for humans weighing between 170-300 lbs. The flotation devices are made with a soft water resistant nylon fabric covering, and is stuffed with super soft floaty and water resistant EPE foam. Floaty Pants also have a neoprene crotch to reduce chaffing and to increase your comfort while wearing them.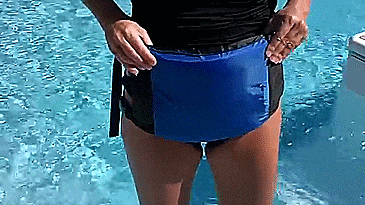 Perfect for drinking, reading, playing games, fishing, and more all while floating effortlessly in a pool or lake, Floaty Pants keeps both your hands free for any sort of lazy water activity you could think of.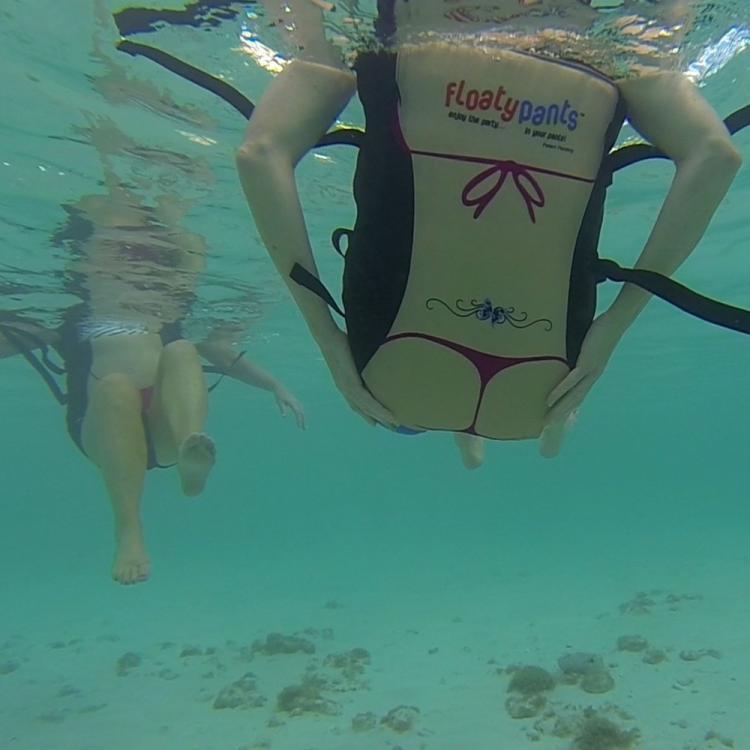 Check out the Floaty Pants in action via the video below.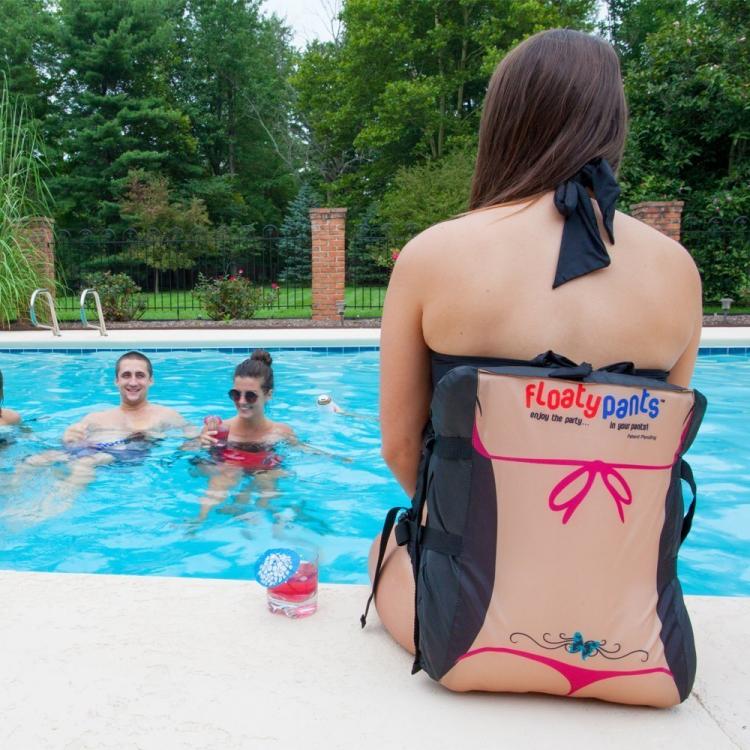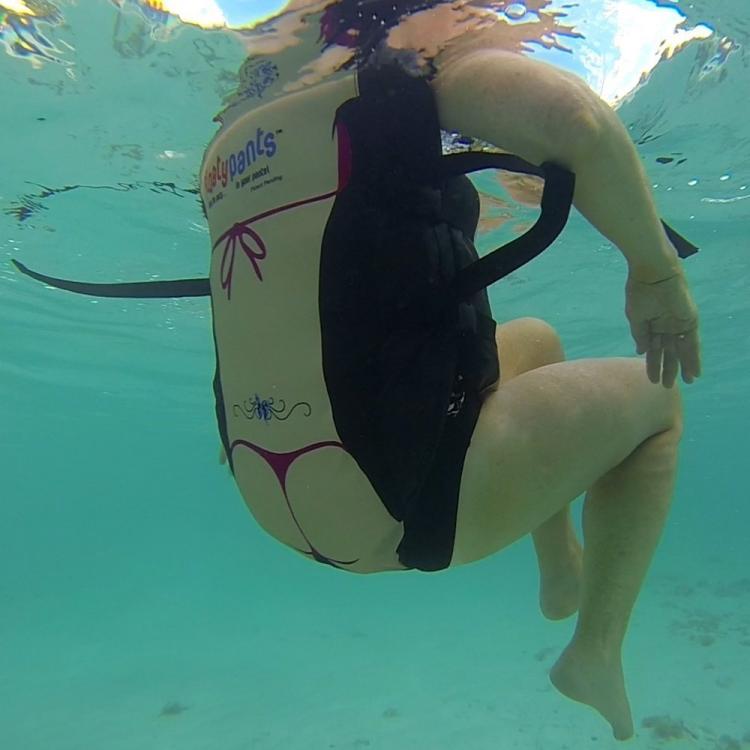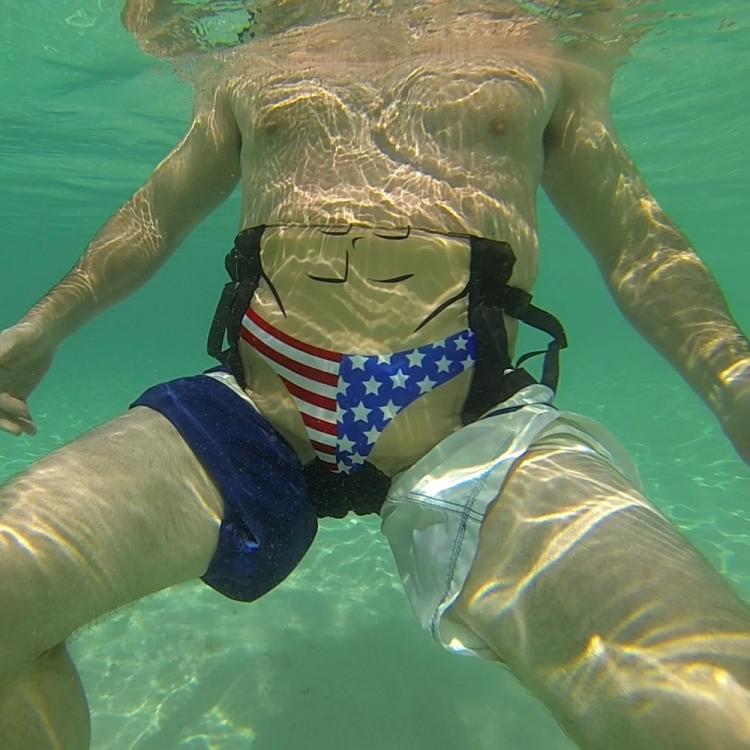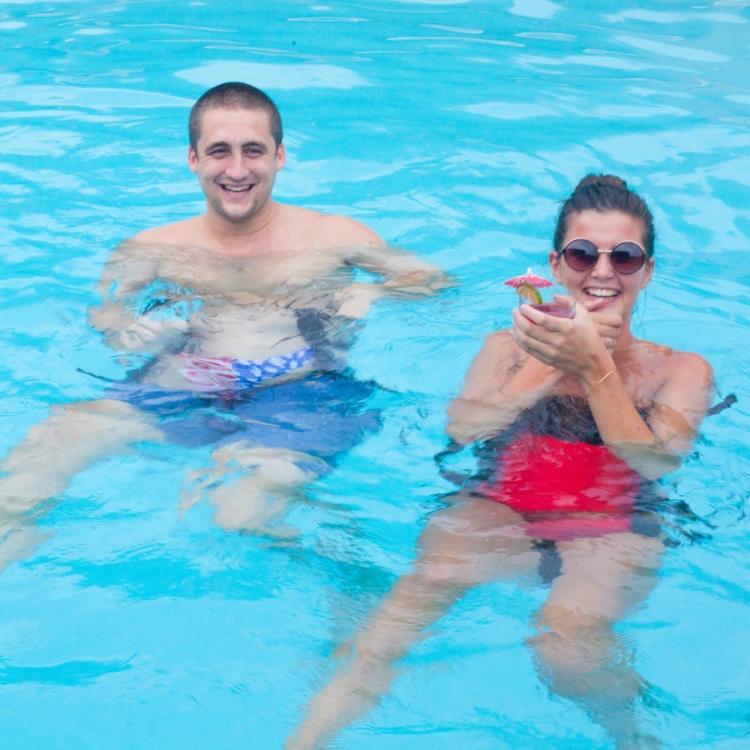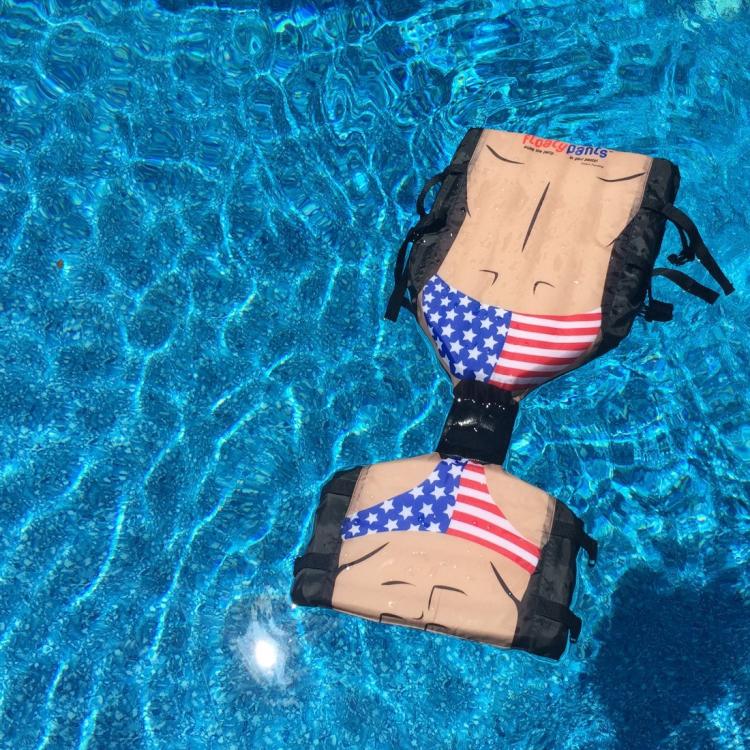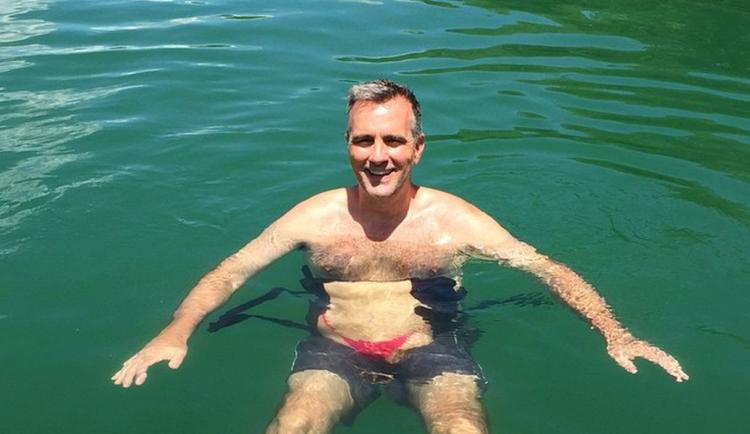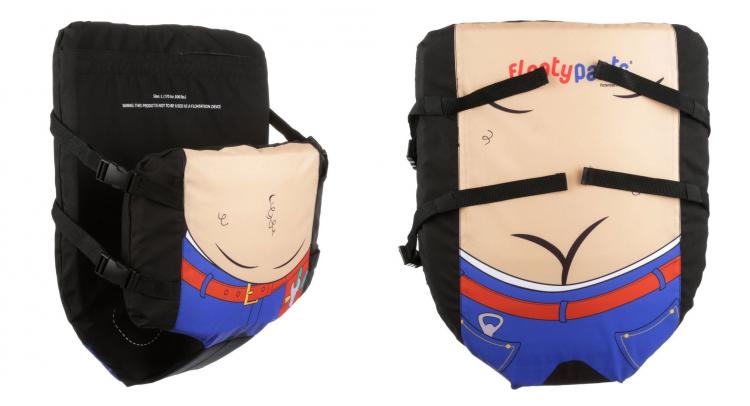 Subscribe To Our YouTube Channel