This Genius Universal Bottle Attachment Lets You Get The Last Bits Of Any Bottle
By Ryan on 04/02/2020 3:12 PM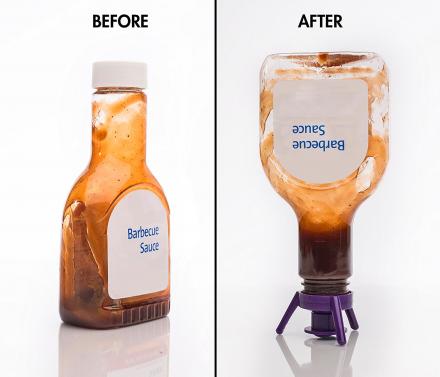 Whether you're talking about ketchup, shampoo, dish soap or anything else, when you get down to the bottom, it is a pain to get the rest out of the bottle. Enter the Flip-It bottle attachment. It lets you empty any bottle with ease, allowing you to get every last drop.

Just replace your bottle's original cap or pump with the Flip-It cap. You can then leave the bottle left upside-down to let all of the liquids and goops inside make their way to the top of the bottle for easy emptying. You can then just squeeze the bottle, and it all squirts out with ease.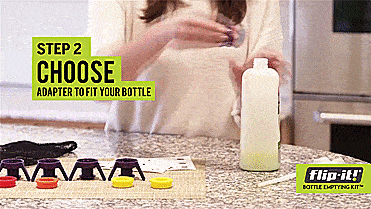 The Flip-It is perfect for any thick liquid like shampoo, conditioner, lotion, gels, BBQ Sauce, condiments, salad dressing, honey, cleaning products, car care products, adhesives and much more.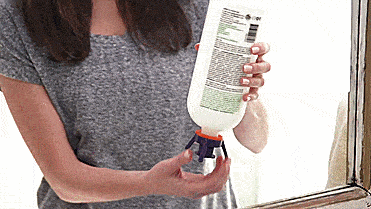 The Flip-It is perfect for bottles that weren't designed to be left upside-down. The device comes in a 5-pack so you can use them all over the house like in the bathroom, in the kitchen, in the laundry room, workshop, office, or really anywhere.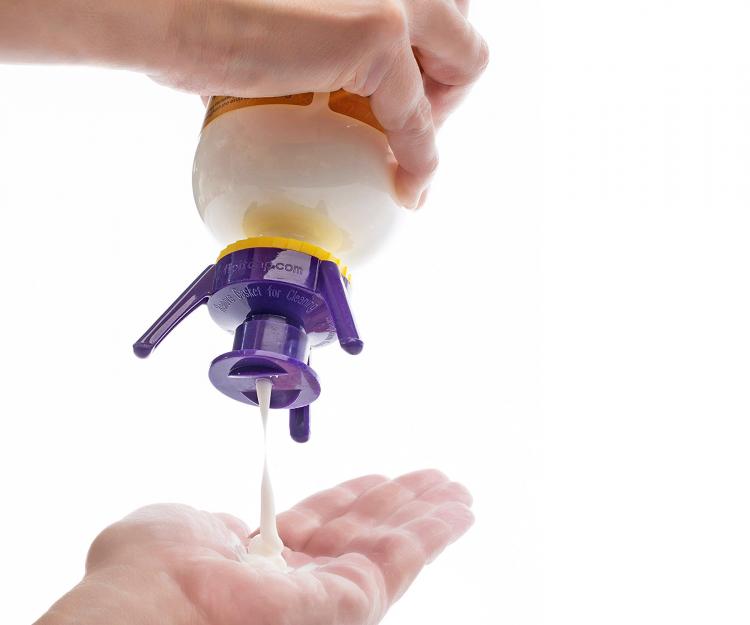 Flip-It is completely washable and reusable, so you can use it over and over again on any kind of bottle. The bottle emptying kit is made from food safe and BPA free plastic, and is dishwasher safe.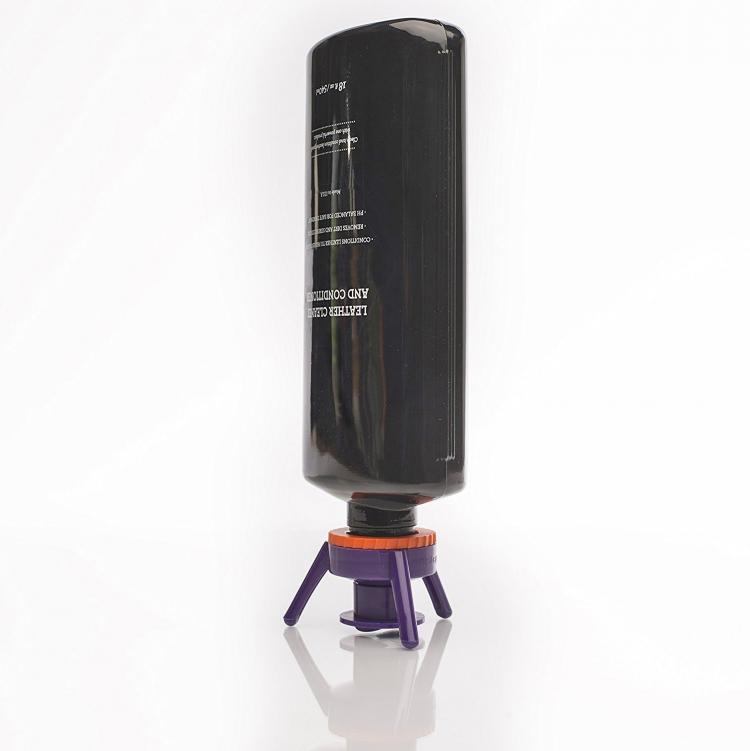 It's never been easier to get every last drop out of your bottles. You get a 5-Pack of Flip-It caps which contains 5 purple base cap/stands, plus 3 adapters (5 of Each Size) so you get 4 Sizes to fit most screw-top bottles.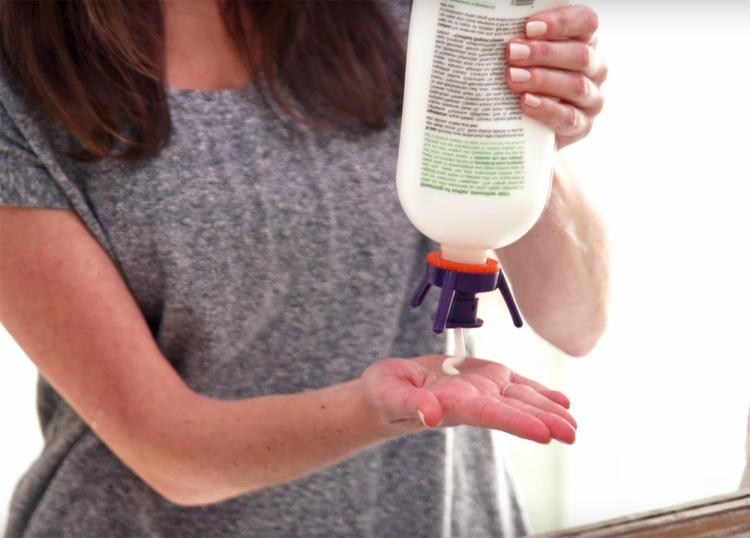 The flip-it will help you be less wasteful by not throwing away plenty of good product that's stuck at the bottom of a bottle, plus you'll end up saving a ton of money down the line. Best of all no more shaking and struggling to get all of your liquid out.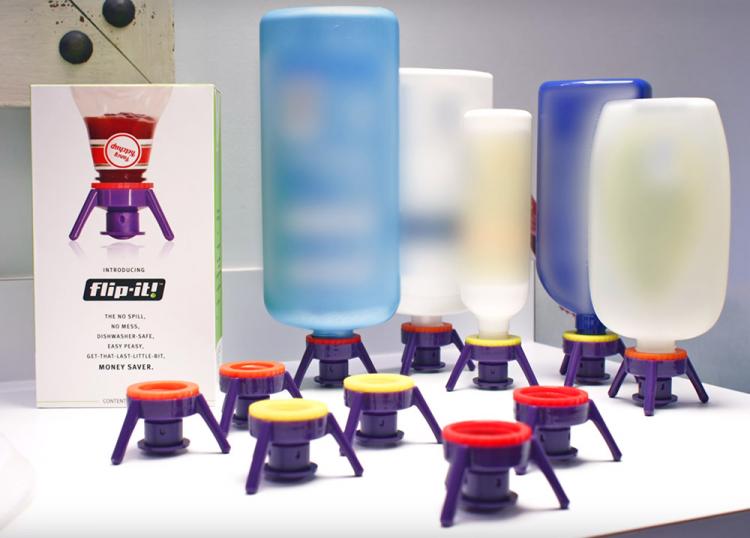 Check out the Flip-It bottle emptying bottle cap in action via the video below.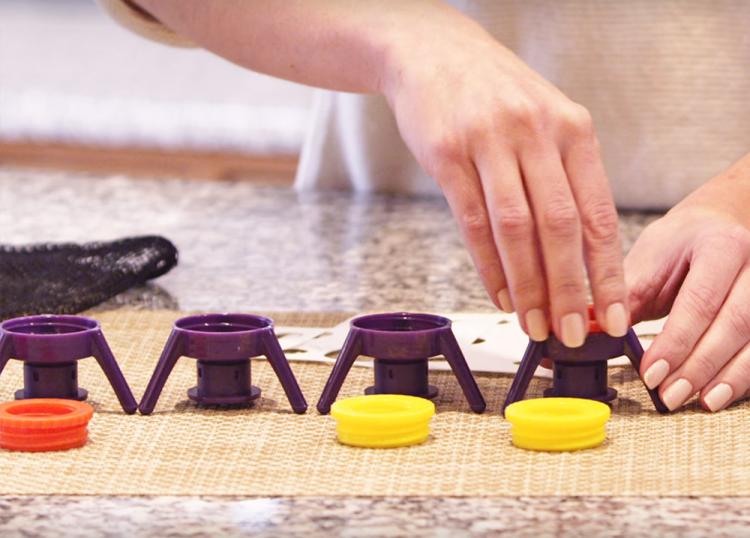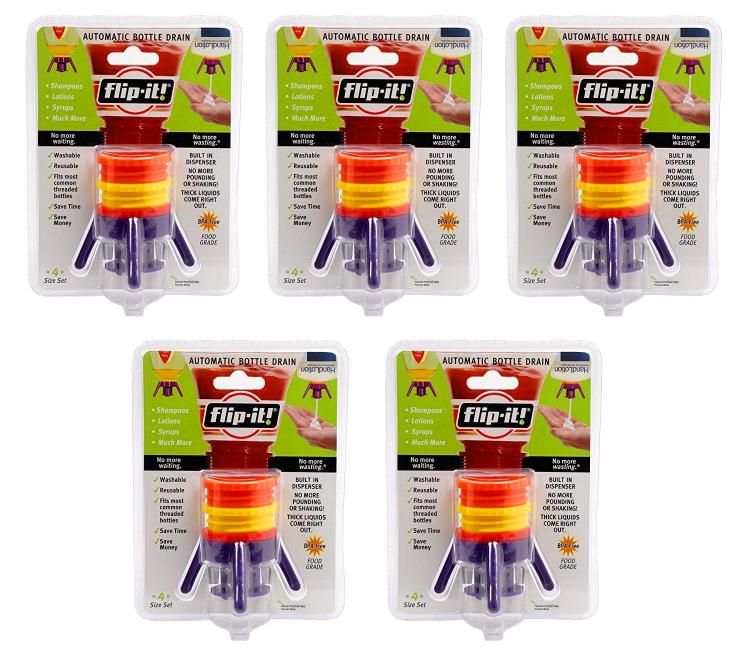 Subscribe To Our YouTube Channel