Arnold Schwarzenegger Waving Rear Wiper Decal
By Ryan on 02/16/2018 9:49 AM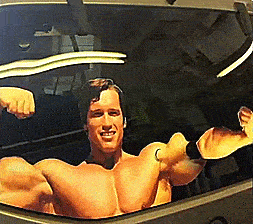 Arnold Schwarzenegger is so yolked up that he needs to show it to everyone behind you while you're driving! Do you want a cool way to show off the fact that you're a prime specimen of manhood? Or maybe you're just a fan Arnold Schwarzenegger. Either way, this waving rear wiper decal with Arnold's girthy arm on it is perfect for you.

View all waving wiper blades
Every car behind you will see Arnold in all of his muscle-bound glory and they get to watch him flex whenever you use your rear wipers. Just flip on your rear wiper and his flexing arm will wave back and forth, taunting whoever's behind you.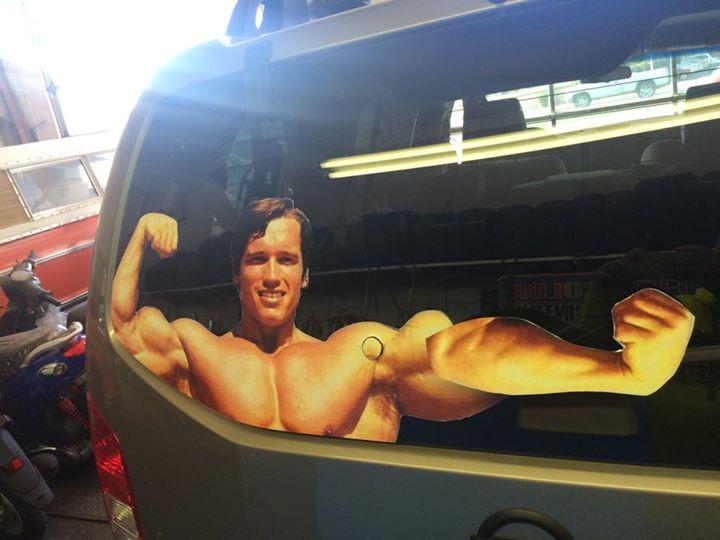 With the purchase of the waving Arnold wiper blade decal you'll get a 28 inch wide total decal printed on 6 year vinyl that has air release technology. The flexing arm comes on a hard plastic cutout that will install to almost any rear wiper. Show everyone those muscles.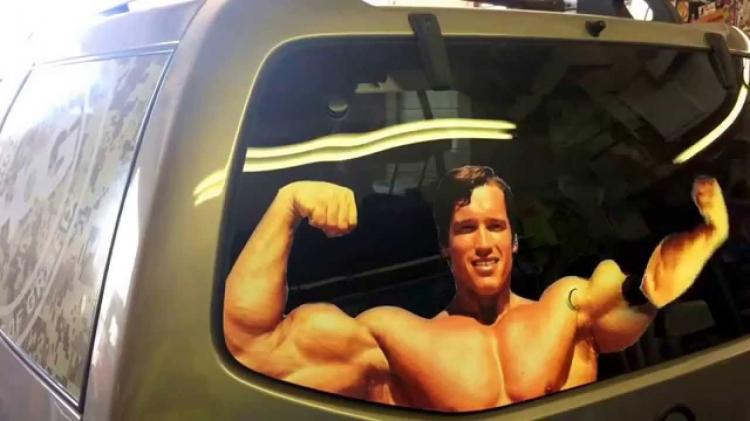 To install the arm to the wiper, the kit comes with with zip ties, and you can choose the flexing arm to be on the right or left side depending on your preference. Other drivers will get a kick out of watching Arnold flex as they get some unexpected tickets to this gun show.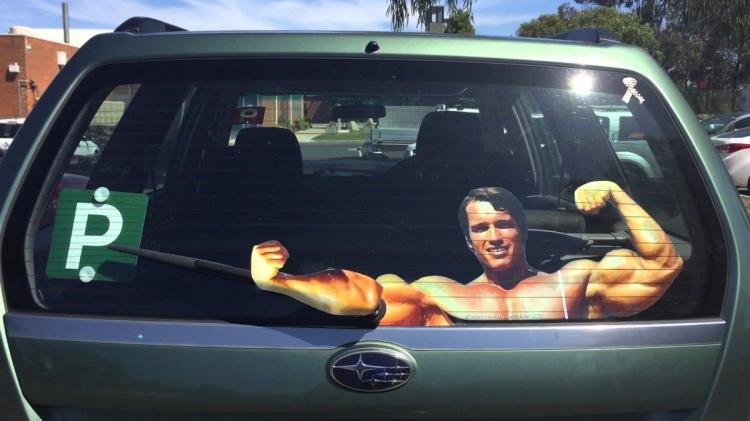 This waving wiper blade decal features Arnold in his prime. I mean the man is still all muscle, but damn, back in the old days he was yoked out of his mind. If you feel obliged you could probably also post a text decal above the waving wiper blade that reads "GET TO DA CHOPPA!".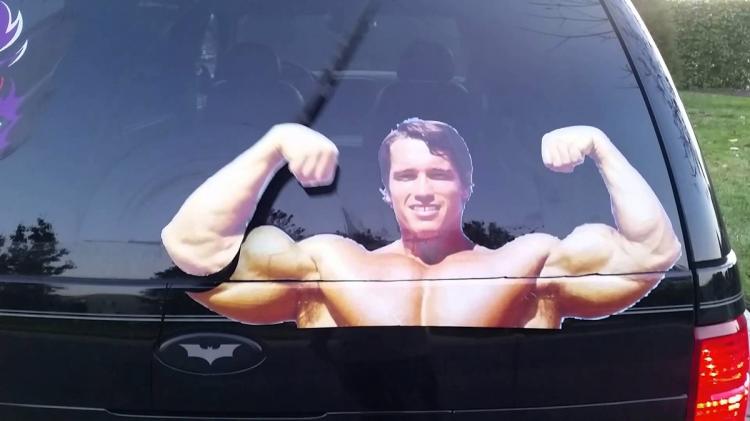 Check out the Arnold Schwarzenegger waving rear wiper blade decal in action via the video below.
Subscribe To Our YouTube Channel