Fake Eject Button For Your Car - Fits Into Your Cigarette Lighter
By Ryan on 08/12/2016 9:38 AM (Updated: 02/23/2018 12:02 PM)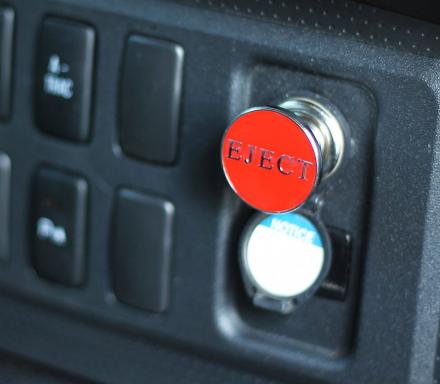 Ever since you've been a kid you've probably assumed that you'd own a car with an eject button at some point in the future. Even though owning a car that has an ejector-seat doesn't actually make any sense, you still probably want one to this day. This fake ejector button can be fit into your cigarette lighter and make it look to your passengers that you actually do have one.
Assuming your passengers are extremely dumb or very young, you can then scare them into thinking you'll push their eject button if they don't shut up when they're being too loud.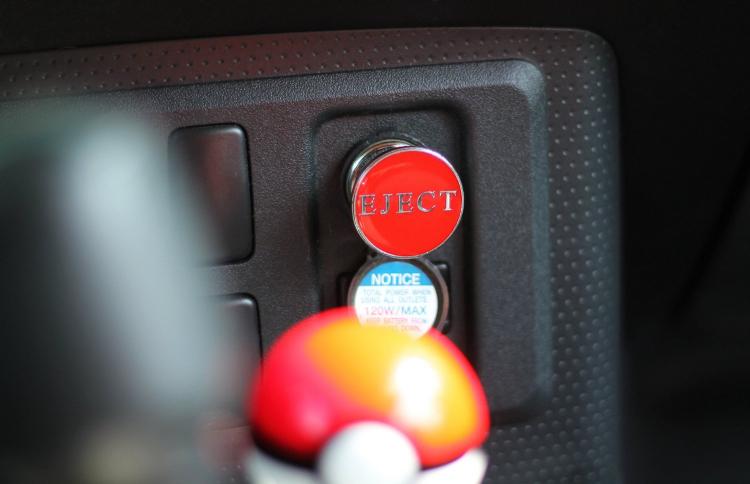 The fake eject button of course does not function as an ejector-seat, but it does kind of look like what you'd think an eject button might look like, although I would think it would have a glass shield over it that you'd have to remove first. The car eject button is red in color, fits in most standard car cigarette lighters, and is designed for show only besides working as a functional cigarette lighter.