Drain Weasel Unclogs Your Drain Using a Long Bristled Wand That You Twist
By Ryan on 01/30/2017 11:13 AM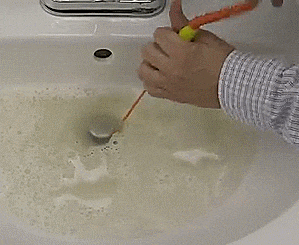 There's two ways you can keep your drains cleared from hair, you can be preemptive, and catch the hairs before they go down your drain, using something like a TubShroom, or you can clear your drains after they get clogged using something like the Drain Weasel. The Drain Weasel is a mini drain un-clogger that you can slip down your drain to instantly fix hair-clogged drains.
To use it, simply slip the end of the device down your drain, twist the handle, and pull out the clog. The Drain Weasel has a long wand on the end of it that's filled with tiny bristles that catches and clings hairs to it, and as you spin it, it will unclog and gather any hairs that are down your drain.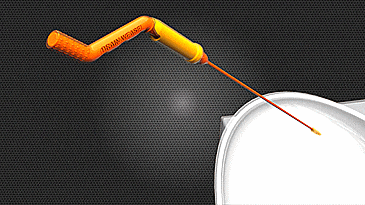 The drain weasel comes with 2 18 inch disposable wands that catch the hairs, so that you can simply detach the end of it, and throw it in the trash when you're done. This way you won't have to pull out all of the nasty hairs from the end of it to re-use it. If you run out of the disposable wands you can buy more here.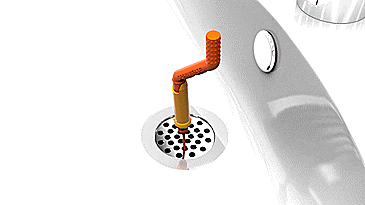 The Drain Weasel works with showers, bathtubs, as well as sink drains. It works best for drain clogs due to a build-up of hair, never requires you to even get you hands dirty, is orange in color, doesn't require you to disassemble any part of your sink or drain, and requires no harsh chemicals to be used.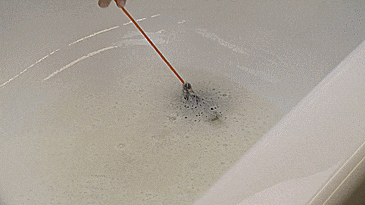 Check out the drain weasel in action via the video below.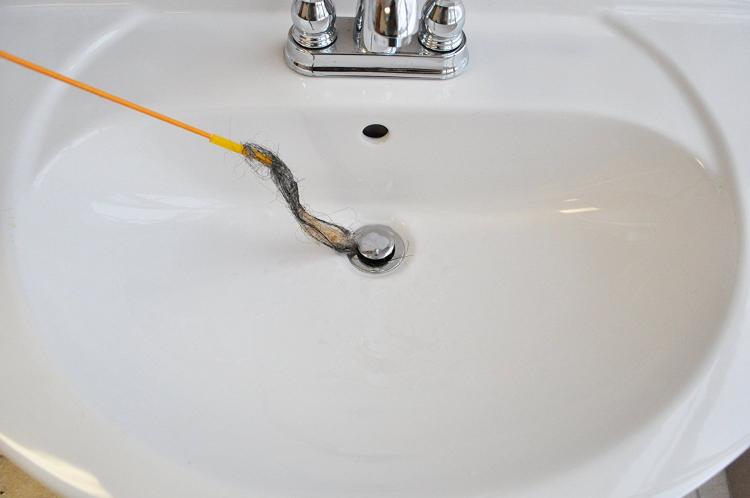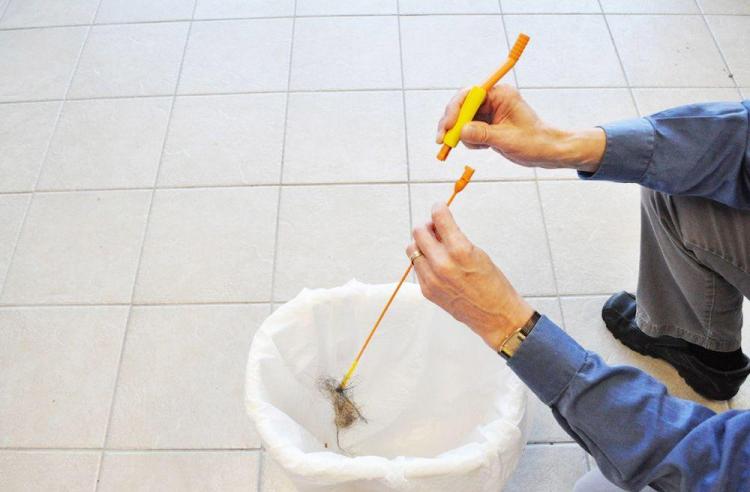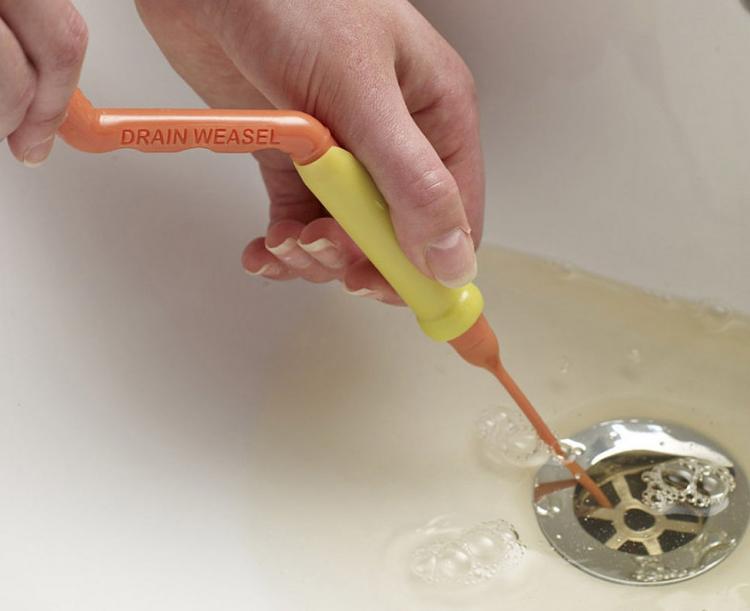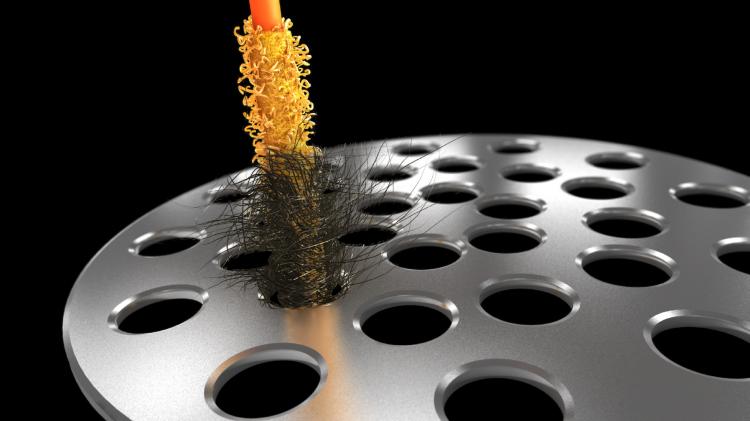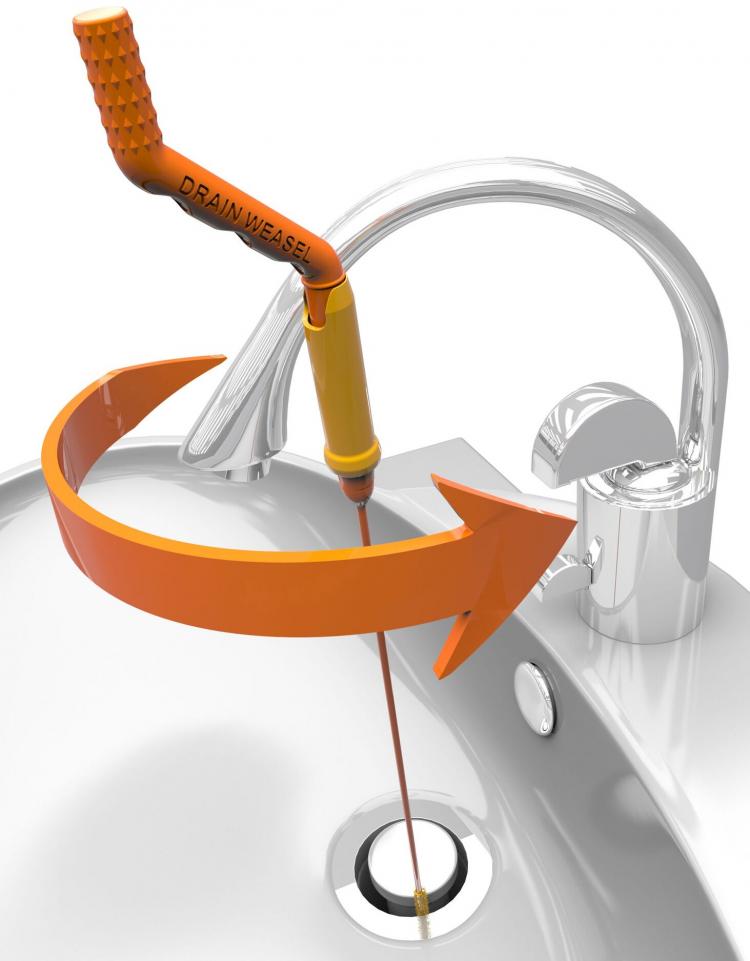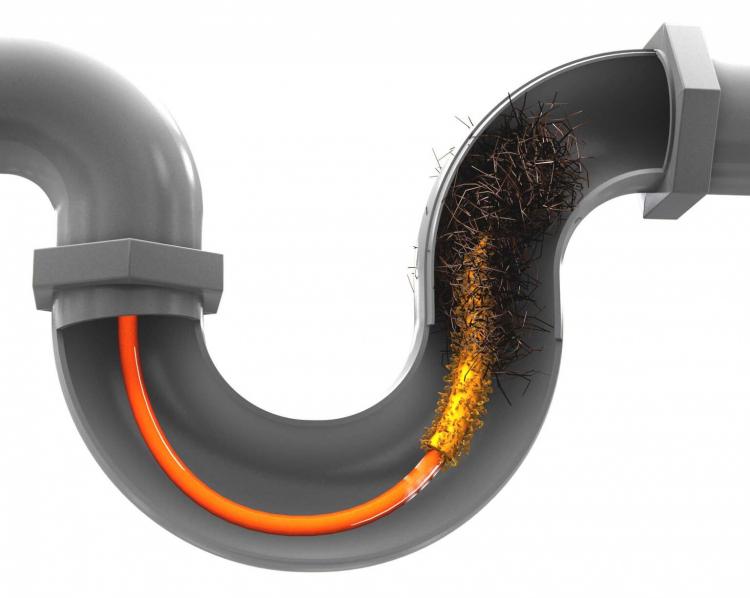 Subscribe To Our YouTube Channel