The Two Fisted Drinker Is Two Beer Glasses In One
By Ryan on 06/30/2015 4:54 AM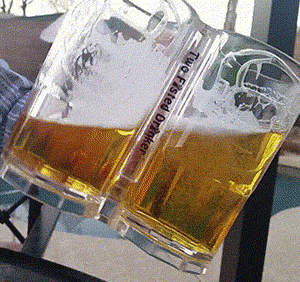 There are certainly different levels of classlessness one can achieve in life, between opening your beer with a set of kangaroo testicles, carrying around the wine purse, or maybe you've just given up all hope and threw on a pair of American flag zubaz, but somewhere in the middle you will find the Two Fisted Drinker. The Two Fisted Drinker is essentially two beer glasses that have been made into one beer glass that you can drink out of. For what purpose nobody quite knows yet, but that's not to say that I don't want one. The way it works is the double beer mug has a hole connecting the two glasses so that the liquid inside can flow back and forth between the two glasses so it doesn't spill over when you go to take a drink.
Perfect for parties, tailgating, or even just watching the game, the double beer mug not only works with beer but you can also use it with mixed drinks by placing your alcohol in one side and the mixer in the other, and then you can tip it back and forth to mix it together.
The double beer mug is made from plastic, can hold up to 30oz of beer, and comes in a few different colors to choose from. Check out the Two Fisted Drinker in action via the video below or check out their website for more info.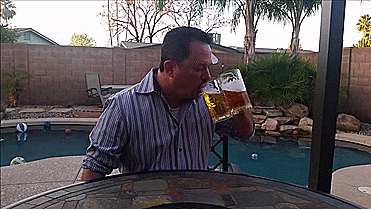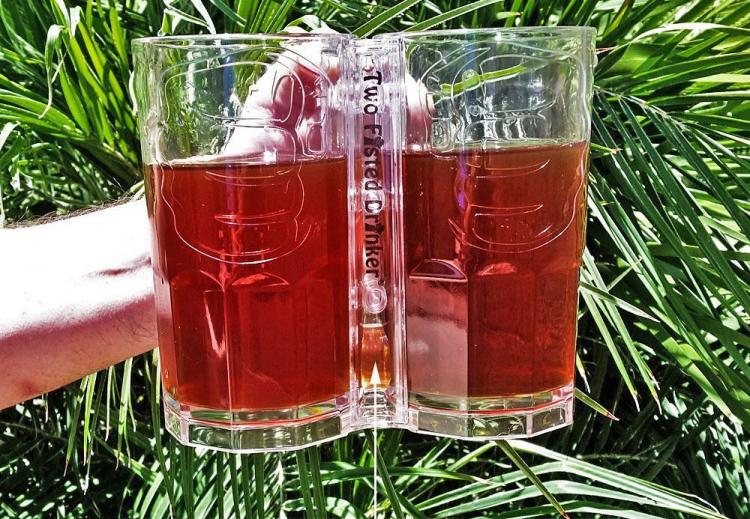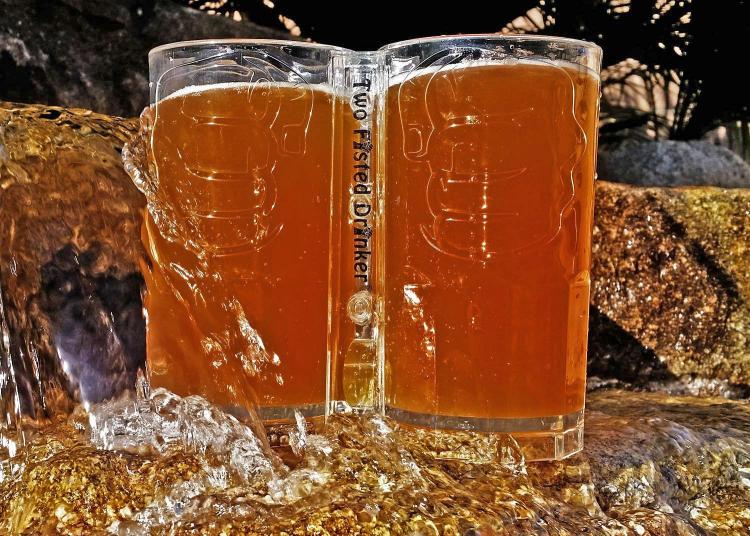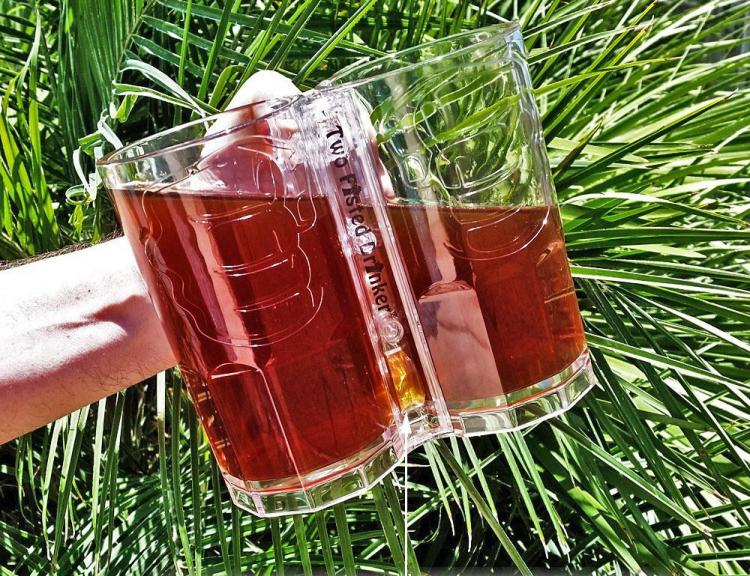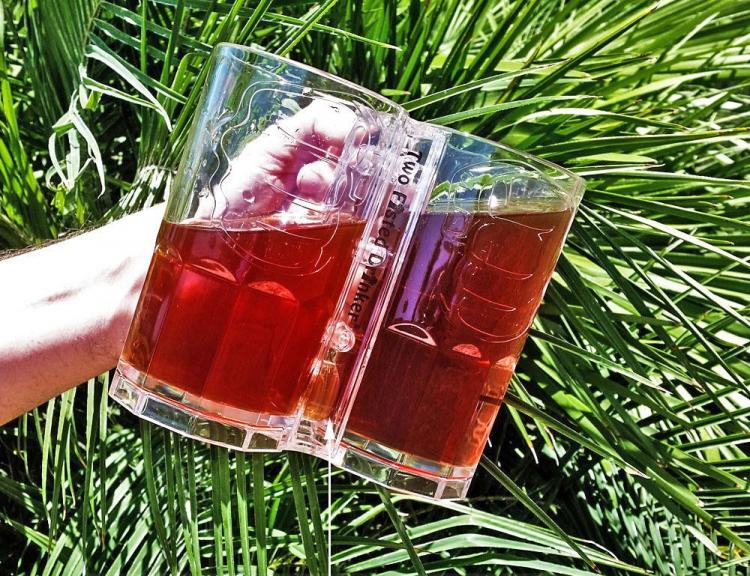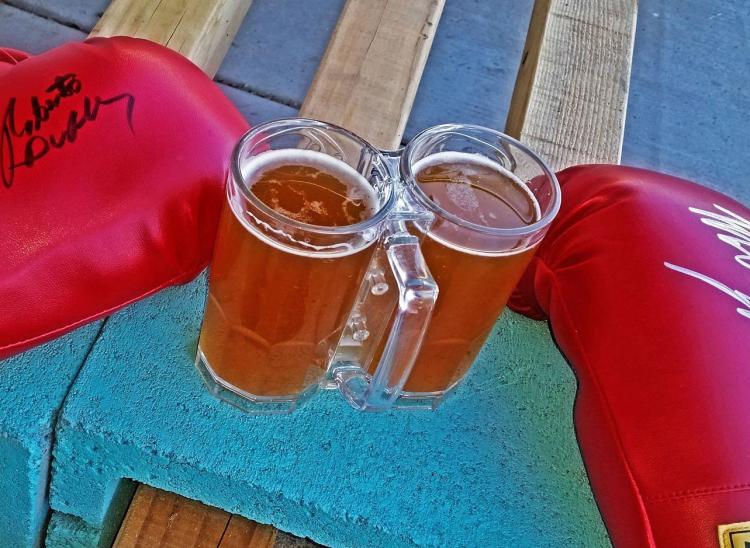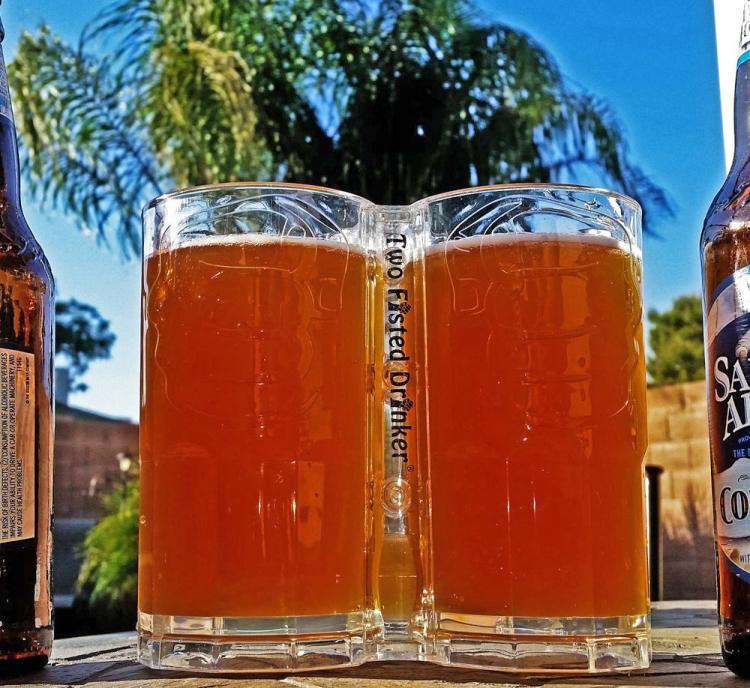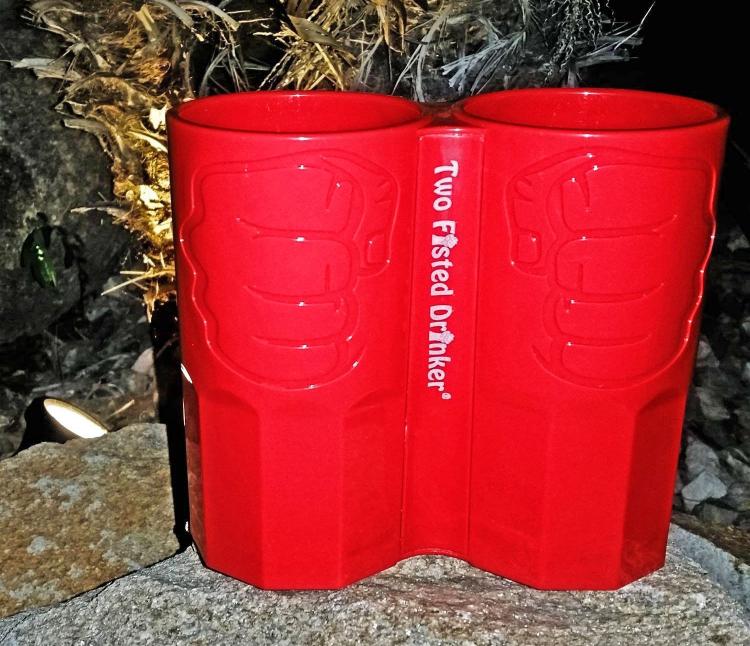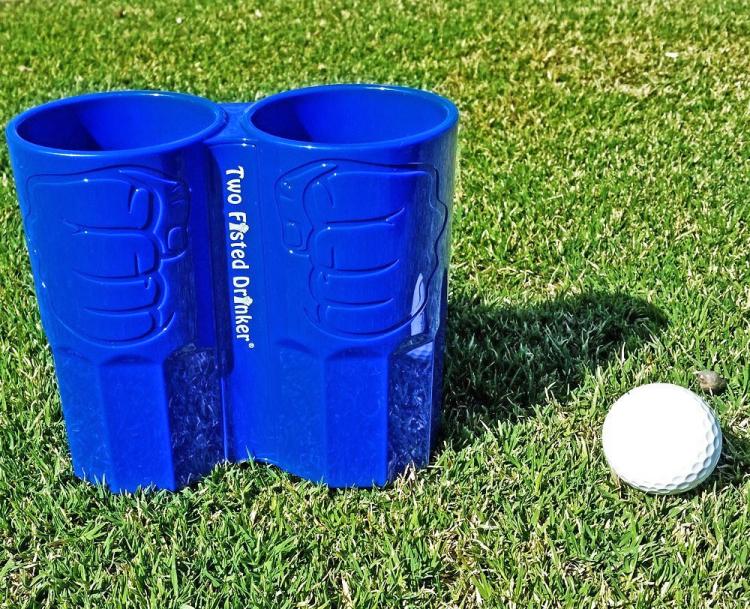 Subscribe To Our YouTube Channel