Dash Omelette Maker
By Ryan on 03/23/2017 10:22 AM (Updated: 09/16/2017 3:19 PM)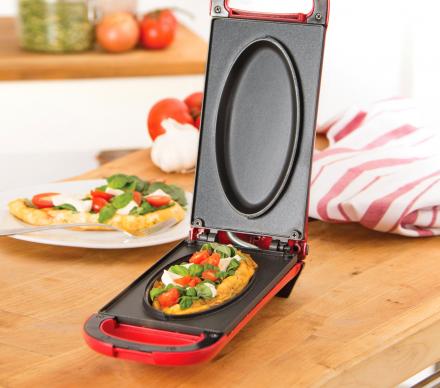 Whenever I make an omelette, I usually destroy it during the flipping process. I try to get all fancy and think I can do it like Gordon Ramsay would do, and just flick my wrist to get the entire omelette to flip over in the air. This flipping process is clearly not as easy as it seems. If you're looking to actually be able to eat an omelette that you make yourself, this omelette maker might be right up your alley.
Able to simply make an omelette in just a few minutes, the Dash omelette maker works by just pouring in your ingredients, closing it, letting it cook for a minute, flip it over, and let it cook for another minute, and it's done. The amazing breakfast making machine takes all the talent necessary to make a nice omelette away so that anyone can make themselves a nice hearty breakfast in just a few minutes.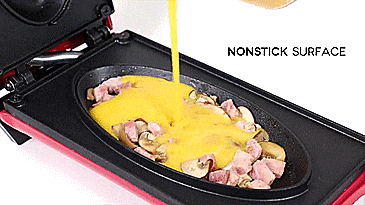 Not only great for breakfast, the Dash omelette maker also works great for quickly making other types of foods, such as cookies, burritos, pancakes, calzones, salmon, etc. It really allows you to make practically anything that can be cooked by simply adding in your ingredients and flipping it over to cook both sides.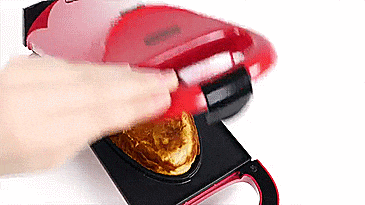 The Dash omelette maker is made with non-stick Teflon, uses a 700w cooking surface that's easily cleaned by just wiping it down, has a narrow footprint that take up very little real-estate in your kitchen when not in use, has a handle on the top for easy transport, is red in color, and measures 11.3 inches long x 4.8 inches wide x 3.1 inches thick.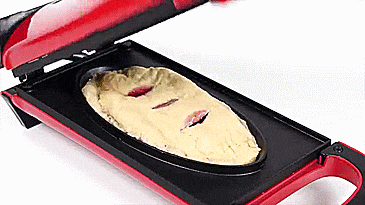 Check out the Dash omelette maker in action via the video below.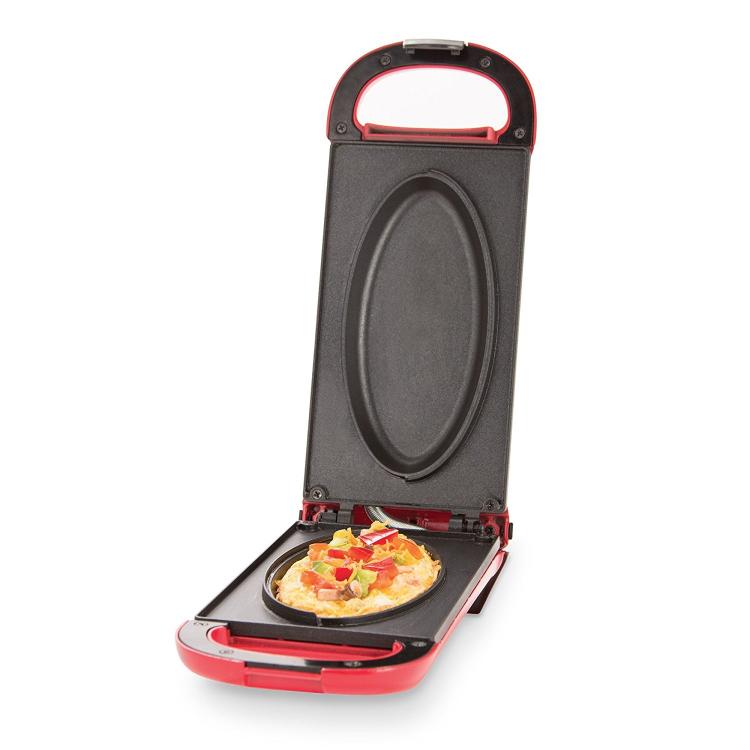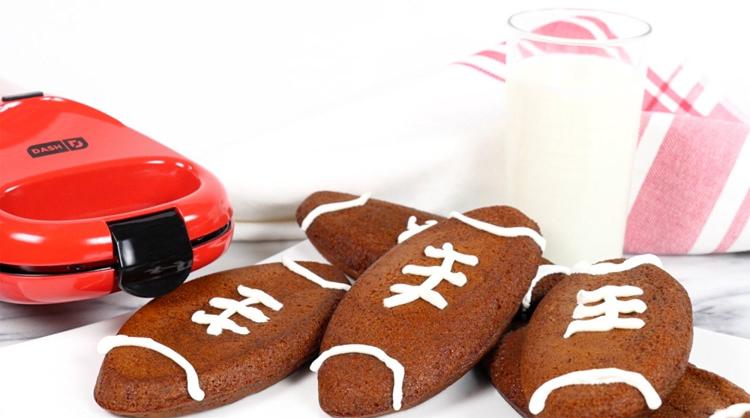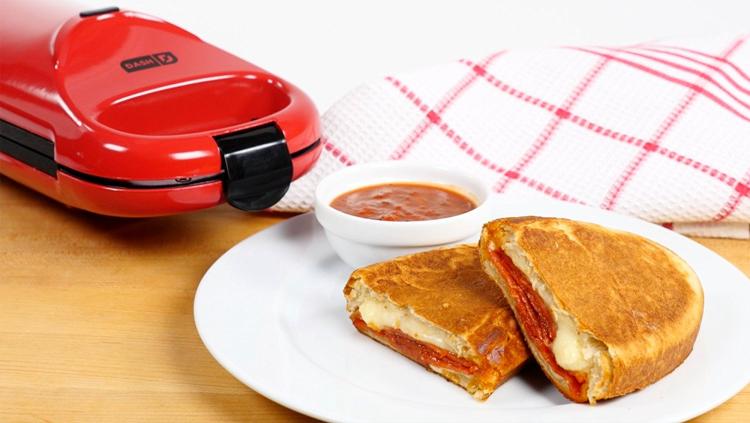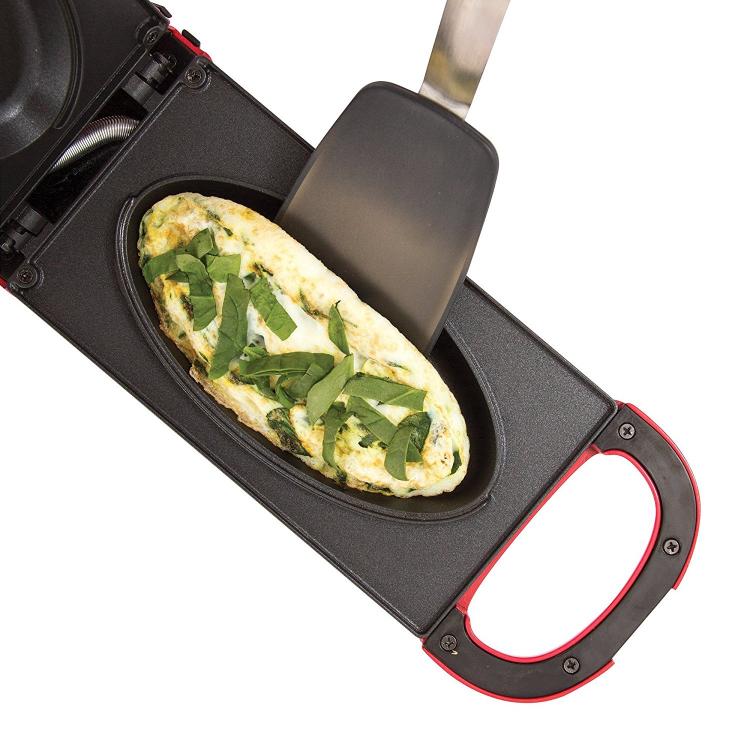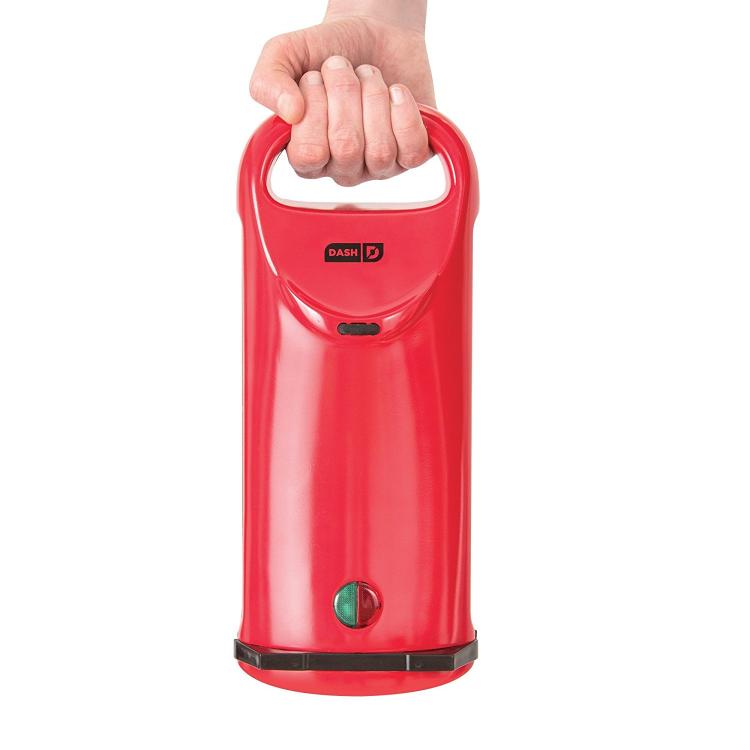 Subscribe To Our YouTube Channel