Cubii Jr: Mini Elliptical Exerciser For Use Under Desks
By Ryan on 10/09/2017 10:21 AM (Updated: 10/17/2017 1:37 PM)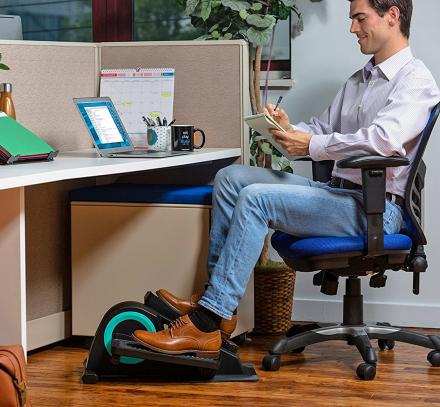 I can tell you from first hand experience that having a desk job really takes its toll on your health. I need more exercise, but I also need to get my work done. There must be something that I can do at my desk that will help to keep me in shape. Well, the Cubii Jr is a mini elliptical exercise machine that you can put right under your desk, so you can get some exercise while you're working.

Versions: Bluetooth | No Bluetooth
The under-desk elliptical exerciser will kill two birds with one stone, as it lets you get your work done while simultaneously giving you a bit of a work out and keeping you active at your desk. This will let you keep your heart rate up while your sitting down right at your desk.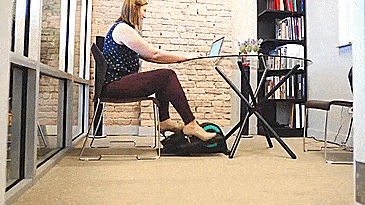 Now you can use an elliptical no matter where you're sitting: At your desk, chilling at home while watching TV, even while you're in a meeting. Wherever you are, the Cubii Jr lets you get some movement and get your butt in gear at the same time.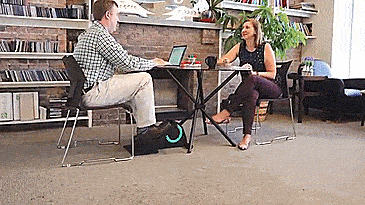 The under-desk pedal exerciser provides a smooth elliptical exercise that is low impact on your joints. The device lets you select from 8 resistance levels, allowing you to adjust and control the intensity of your workout. So no matter how hard you want to exercise you can do it all right under your desk.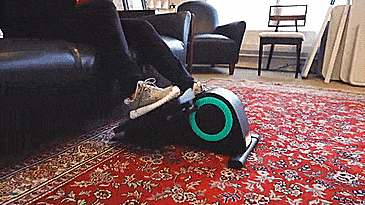 You get everything you need in the box with the Cubii Jr and it's easy to assemble in just 3 to 5 minutes. The under-desk exerciser has a built- in display monitor that tracks in real time your calories, RPM, strides and distance.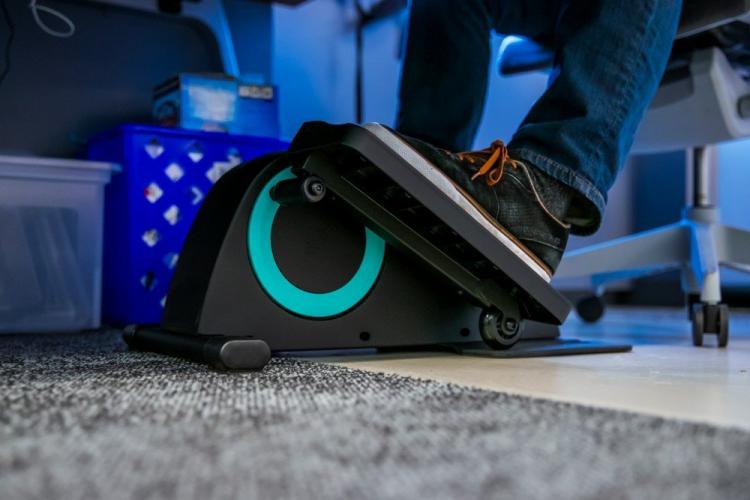 There are two different versions of the Cubii Jr, one of which is Bluetooth enabled, which allows you to sync the device to a mobile app to track all of your exercises, set goals, share your progress, and even compete against other users of the device.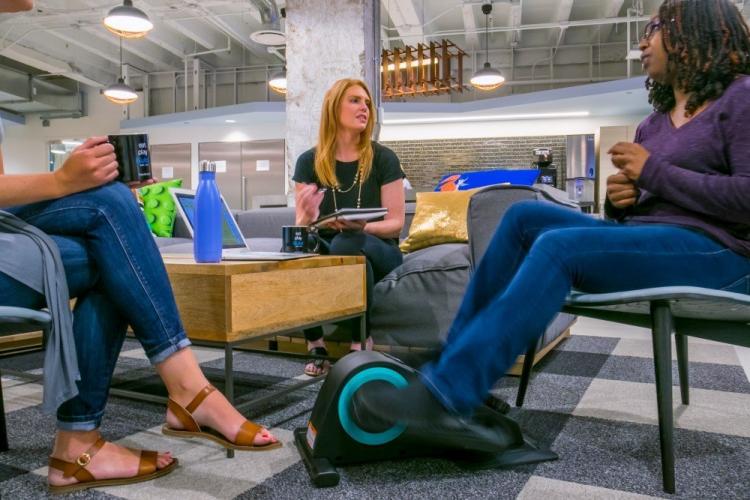 The under-desk elliptical exericser will make you more productive at your desk and just over-all become a healthier person. Instead of slothing away at your desk all day, you'll be active, keeping your heart rate up, and be much more active throughout the day.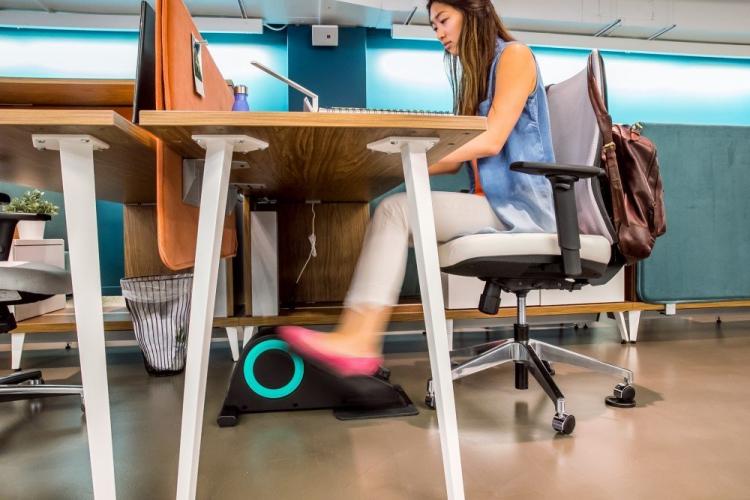 Check out the Cubii Jr, the mini elliptical under-desk exerciser in action via the video below.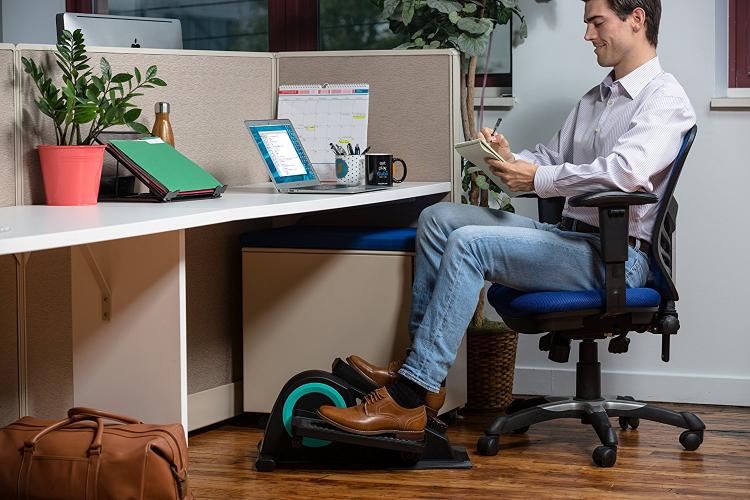 Unlike other under-desk pedal exercises that make you hit your knees on the under-side of your desk, the elliptical motion of the Cubii Jr makes a smooth way to exercise at your desk with obstruction.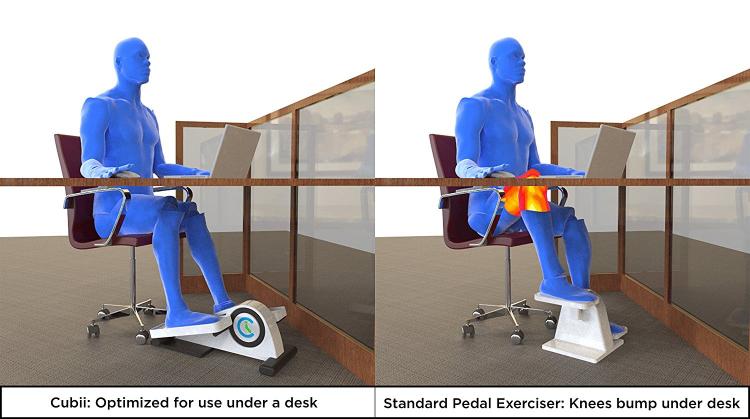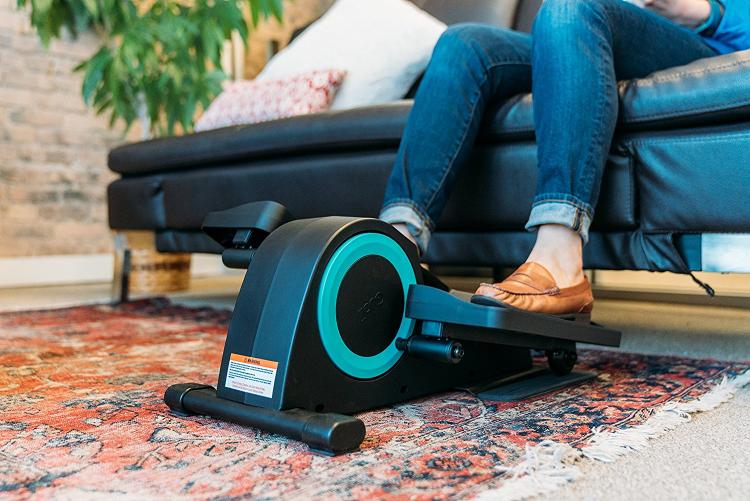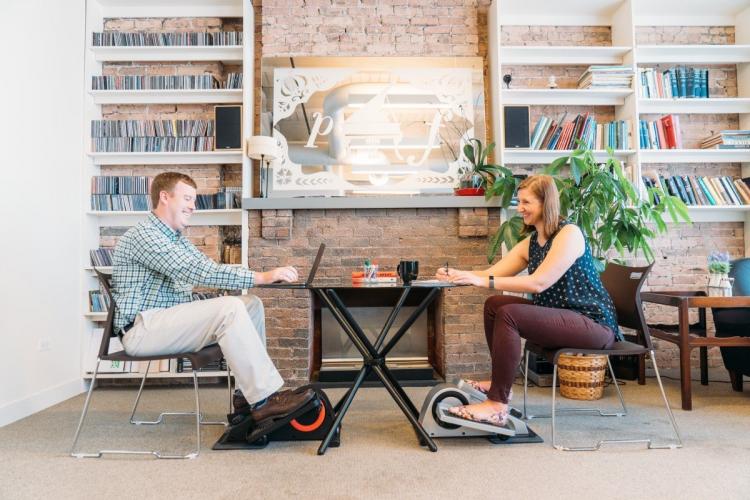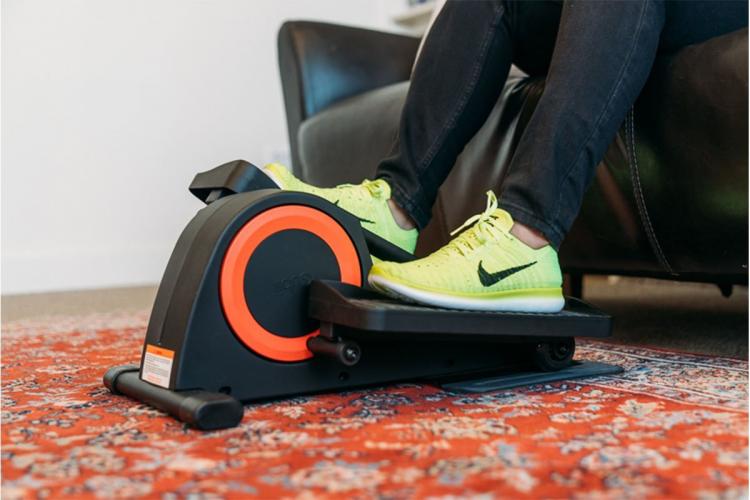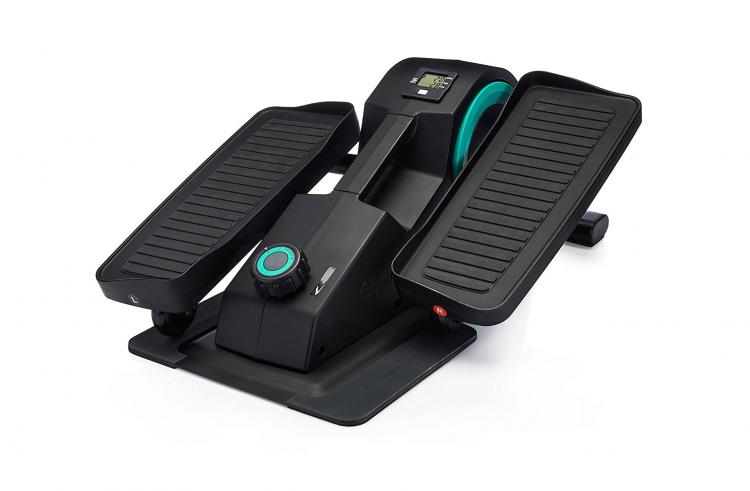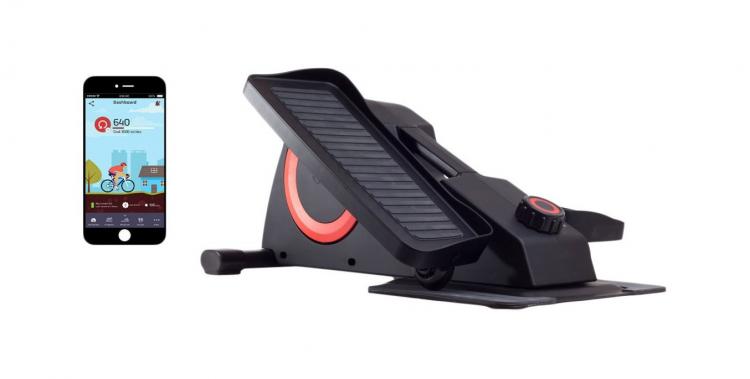 Subscribe To Our YouTube Channel