Cow Head Backpack
By Ryan on 08/13/2015 7:17 AM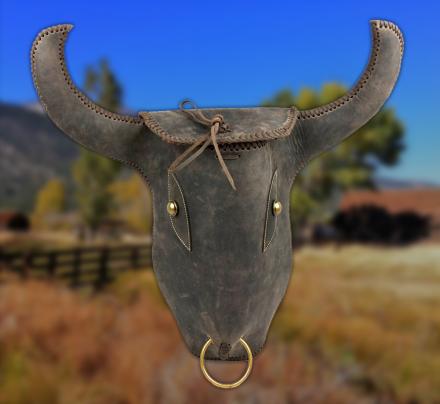 This cow head backpack is a leather backpack in the shape of a cow head, and is a bit of a crude way of using a cow's skin. That's kind of like using the skin of a tiger to make a stuffed animal tiger for children to play with. there's just something not right about it. Although that's not to say I don't want it. There's plenty of things I find a bit sketchy that I still consume, wear, and purchase. Hot dogs for example, are just a bunch of extra butt-holes, snouts, and penises from various pigs that came from a slaughter house where they ate their own shit their entire life. Yet, I still think hot-dogs are delicious!
The vintage cow head backpack is made from full grain leather along with a fabric lining. The backpack has an opening at the top to place your items and has a leather tie to secure the flap closed. The cow head backpack features two giant horns that stick out from the cow's head, two eyes made from buttons, a nose ring where you can hang stuff from like a key-chain, and it even has a small zipper pocket on the back of the backpack for super-secret stuff to be stored.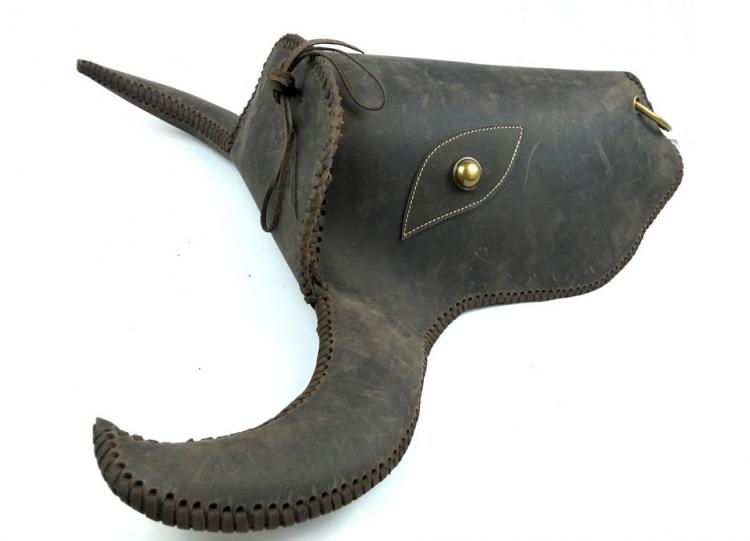 The cow head backpack can not actually hold that much inside of it due to the odd shape of the bag, but as long as you don't have much to carry around, it will certainly make you the coolest kid in school... Assuming you're home-schooled, or you live in the deep cowboy-rich area of Texas.