Coast Coasters - Full North, South, East, and West Set
By Ryan on 11/18/2015 9:05 AM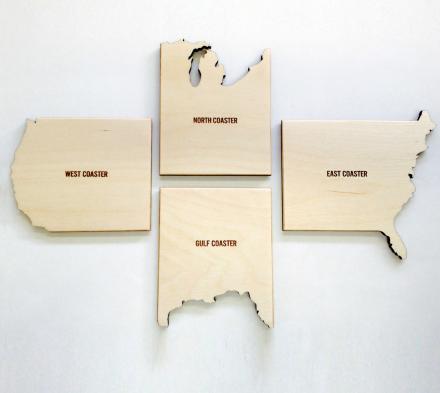 You've seen the coast coasters we've featured in the past where you could pick between 4 east coast coasters or 4 west coast coasters. Well now the makers of the coast coasters have come out with all 4 coasts, which include the North coast (granted it's not really a coast rather than a border, unless they're counting the great lakes as a coast), and the Gulf coast in the South. Perfect for anyone living on the the north coast, west coast, east coast, or gulf coast, which is pretty much like 95% of the population of the United States, the coast coasters are a unique set of coasters that are sure to class up your dingy coffee table.
Designed and created by Reed Wilson Design, a designer who as he states, "creates clever objects that often evoke deep thoughts and giggles simultaneously", the coast coasters come in a variety of different ways to purchase, including all 4 different coasters in one set, a set of 4 coasters that are all the same, or a set of a single coast that are colored in red, white, and blue. View all the different varieties of coasters they offer here on their coasters page.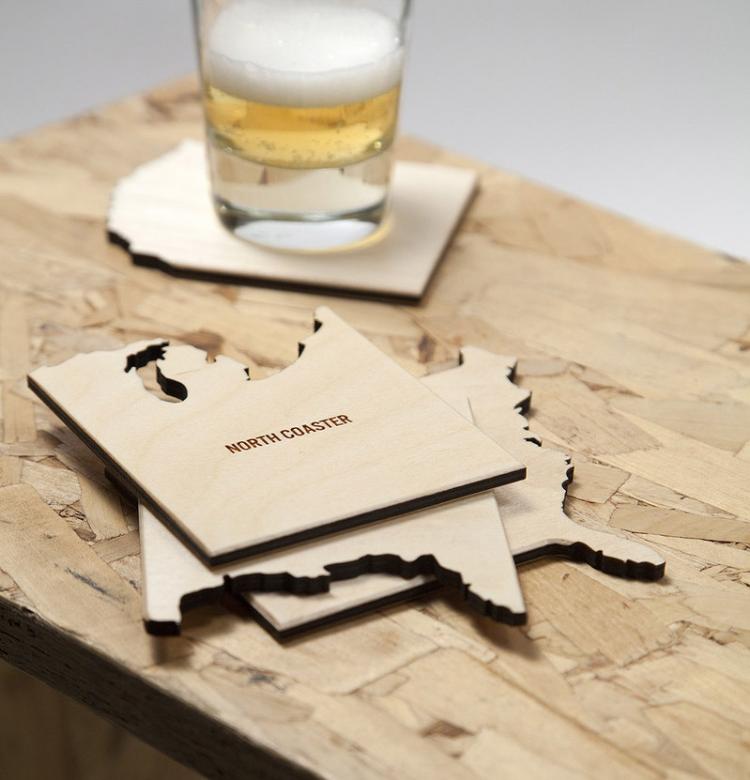 The coast coasters are made from solid Baltic birch wood, are made in 'Merica, and each coaster measures 4 inches - 4.5 inches squared depending on what coast it is. The coast coasters are also available for purchase on Ebay at the same price if you prefer that method.