These Chainmail Shoes Give a More Natural Way To Run, Hike, and Climb
By Ryan on 05/04/2022 2:09 PM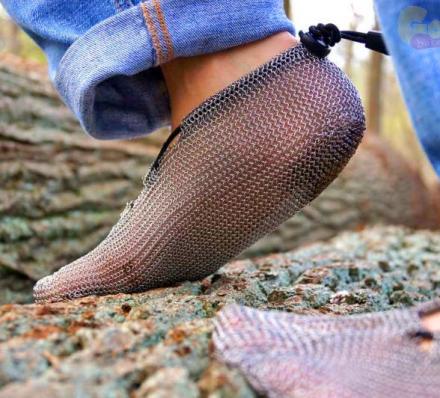 There are two types of people in this world, those who wear shoes when running, hiking, etc, and those that like to go barefoot when doing the same activities. The only problem with going barefoot is there are many sharp and pointy things that you can step on that will blast your feet while running around outdoors. These sock-like shoes are made from chainmail which allow you to run around freely like you're barefoot, but also offers extreme protection from everything you step on.
A perfect gift idea for outdoors lovers, the chainmail shoes are made from extremely flexible linked metal material that makes it feel like you're actually barefoot, but will actually offer a ton of protection against everything you step on, and give you a much better grip when hiking through water or mud.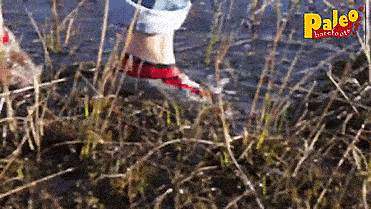 The shoes are perfect for hiking around on any kind of surface, even water, which you won't have to worry about getting your shoes wet, as the water goes right through the chainmail and will protect your feet from whatever is below the surface that you're about to step on.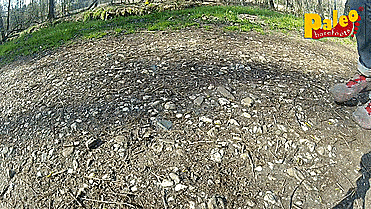 The chain link shoes come in a variety of versions that they call Paleos. Some of the chain shoes have extra materials around the sides for extra stability, and some have rubber grippers on the bottom for extra grip.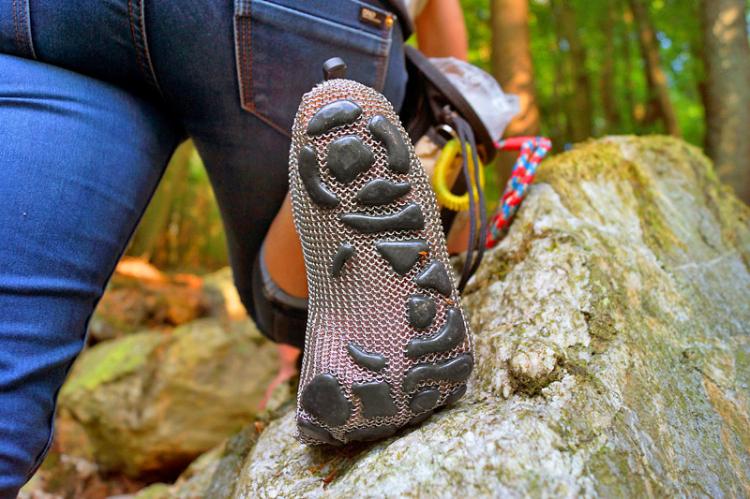 You can browse through and decide which chainmail shoe is right for you or the person you're buying for.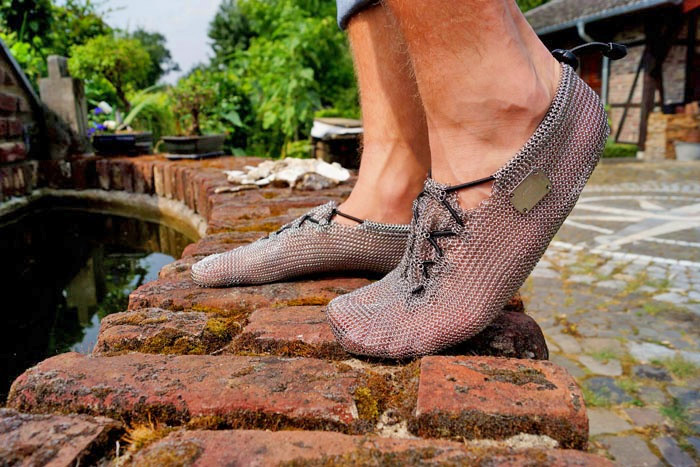 To put on the chainmail shoes just slip your foot inside, and pull the string on the back to tighten it to your foot. You can lock the string in place using the included toggle.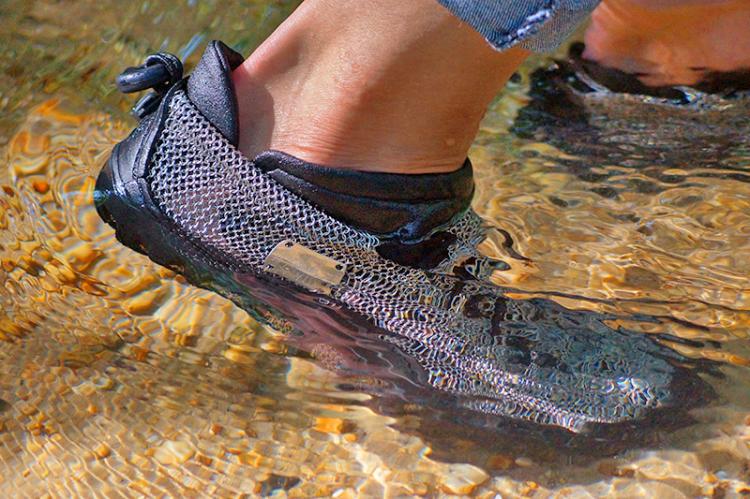 The shoe lace wraps around from the front of the shoe where it's laced just like a normal shoe. The difference is that it's tightened in the back of the shoe with the toggle instead of having to actually tie them.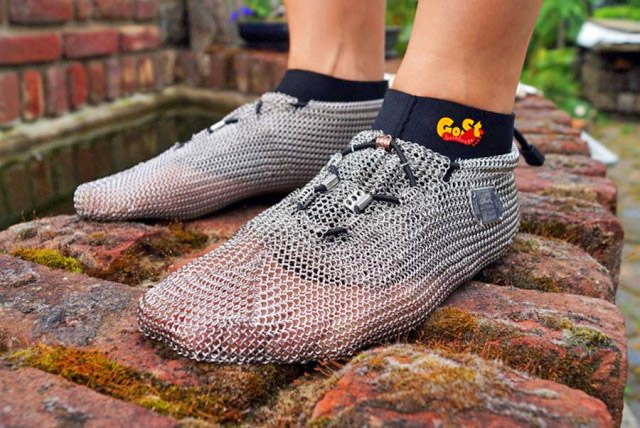 The chainmail shoes come in a variety of different colors to choose from (laces and other rubber materials) or you can just get the bare metal shoes.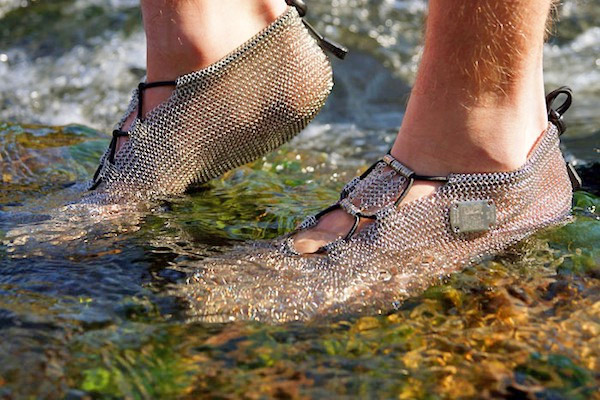 The chain link shoes also come in a variety of shoe sizes to accommodate most human sized feet.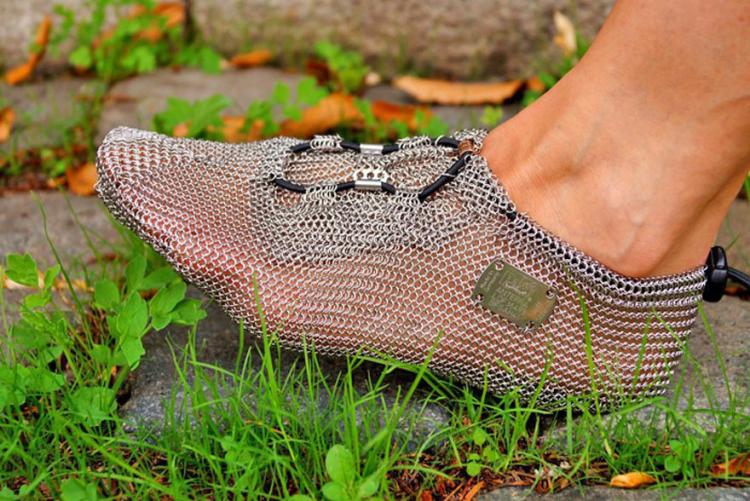 You'll also want to look at what type of chainmail shoe you're buying, as some have different uses, as some are best for water use, and others are best used for soil, or cliff hiking.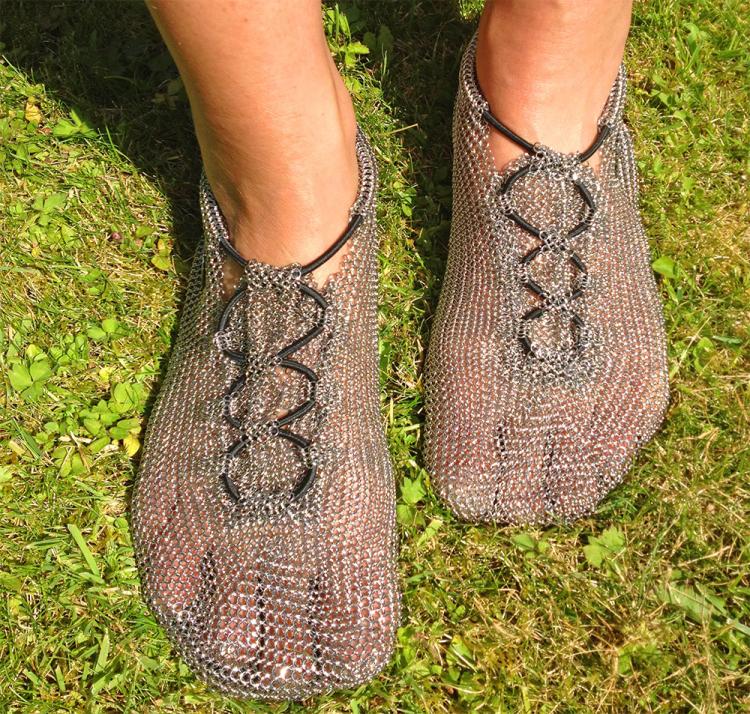 The chainmail shoes (Paleos) allow you to enjoy hiking outdoors while seeming like you're barefoot without having to worry about slipping around on wet rocks or mud, as well as stepping on sharp and pointy objects that could cause a cut on the bottom of your foot.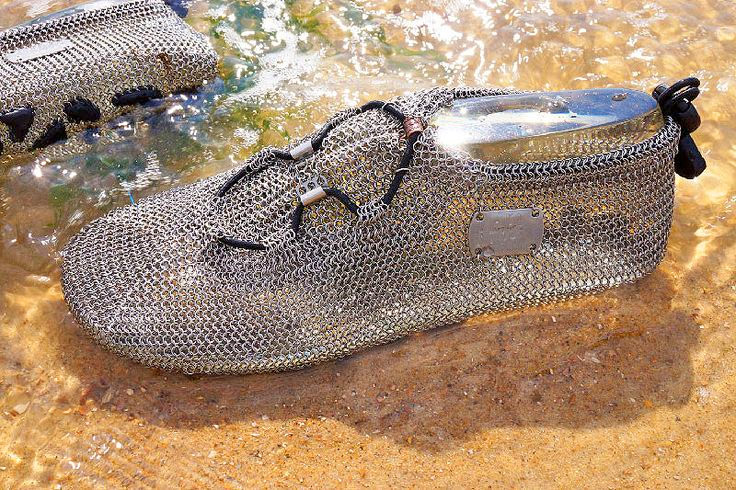 You can snag the chainmail shoes/sandals from their website for around $410 bucks depending on which version you select!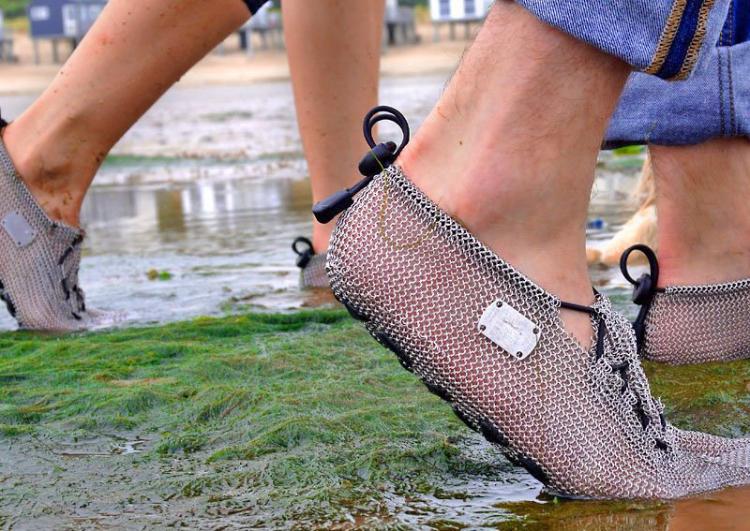 Check out the chainmail shoes in action via the video below.
Subscribe To Our YouTube Channel