Beer Pong Robot With Edge Detection and Remote Control
By Ryan on 04/21/2018 10:12 AM (Updated: 07/31/2019 10:56 AM)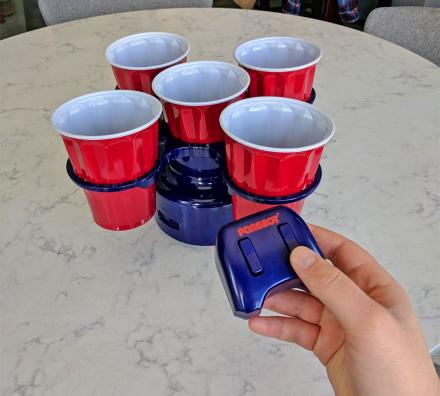 If you consider yourself a beer pong expert, and you're still battling against pathetic throwers that don't finish a ten-rack in under 12 throws, you're going to need to step up your game. Playing against a robot might be your next best bet, once you've conquered all of the humans. This beer pong robot will randomly move around your table, and like a Roomba, it'll bounce off the edges with edge detection technology so it'll never fall off!
Just place up to 5 cups within the pong robot, and you can set it to either move randomly around your table, or you can control it with a remote. The remote lets you spin it, move it forward, or move it backward. Use the remote for extra difficulty against an opponent!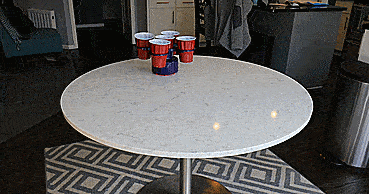 Using some cutting edge beer pong technology, the beer pong robot will sense when it runs against an edge to your table, and turn in the opposite direction. Even when in remote mode, it will still automatically detect the edges of your table and turn around, even if you try to run it off the table on purpose.