Banana Flask
By Ryan on 12/20/2017 11:33 AM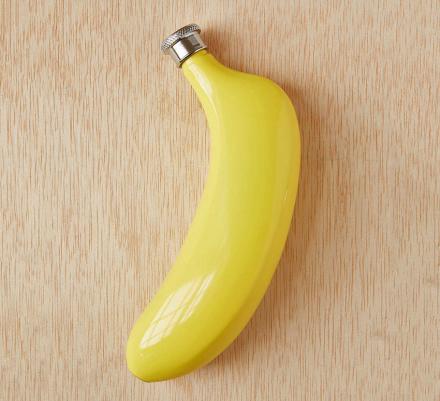 Drink, drink, drink, drink, drink, drink, drink... banana flask... If you don't get it, it's not for you. The banana flask is simply a banana shaped flask, and yes it looks pretty much just like a regular old banana, except a bit more glossy and a bit more stainless steel around the stem of it.
Perfect for sneaking booze into a stadium, a concert, or church, assuming they allow fruit to be brought in, the banana flask is a quirky yet perfect way to smuggle in booze where it shouldn't be. Or maybe you're just someone who prefers to drink out of a banana compared to a regular drinking glass.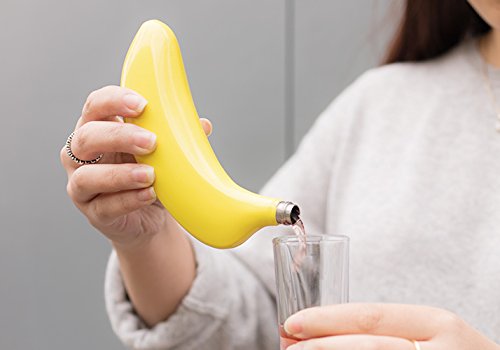 Finally you'll have an answer for when someone asks you "Is that a banana in your pocket or are you just happy to see me?" You can finally pull a banana out of your pocket, and respond by guzzling the sweet nectar of the gods from said banana.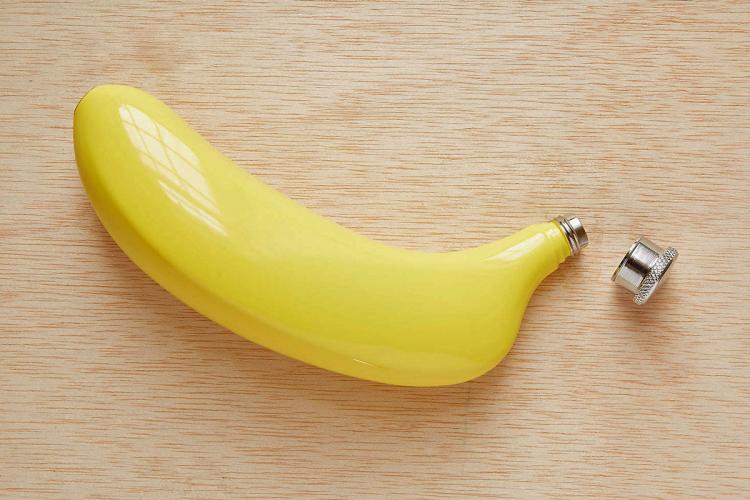 The banana flask is made from stainless steel, is bright yellow in color (or banana colored if you prefer), holds up to 4 oz. of booze, has a twist off lid, is not recommended for dishwasher use, and measures 7 inches long x 2 inches wide x 1.5 inches deep.