Awesome Stuff You Need Part 2: Anti-Spill Drink Carrier, Bracelet Flask, Dog Leash Collar
By Ryan on 02/10/2023 3:35 PM (Updated: 02/13/2023 7:50 PM)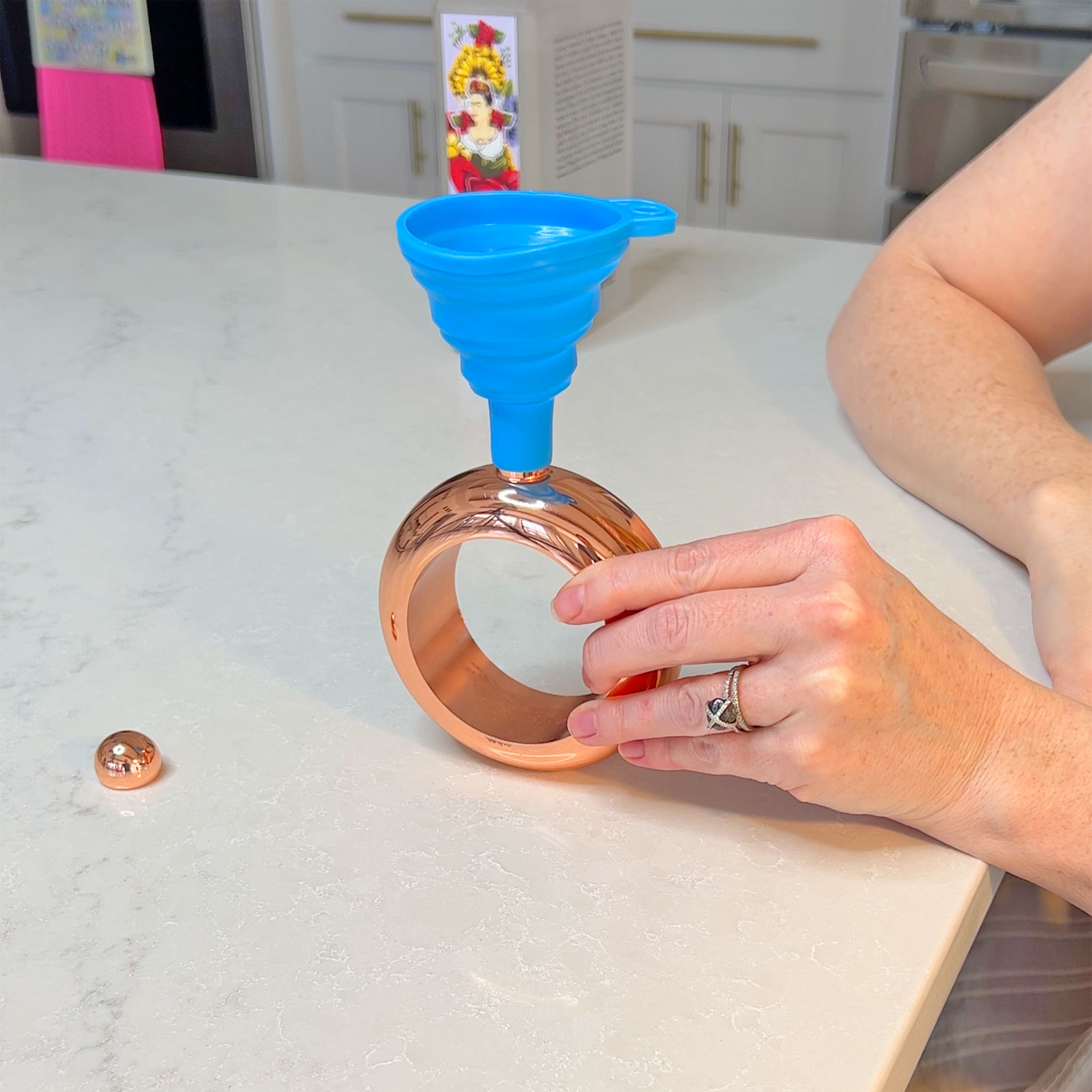 Welcome to part two of the Awesome Stuff You need series! Tired of the same old boring stuff? Look no further! In this series of articles and social media videos, we're exploring the weird and wonderful things you never knew you needed. From hilarious home decorations to practical and wacky kitchen accessories, we've got you covered. So buckle up and get ready for some serious fun as we dive into the three more weird things you absolutely need in your life.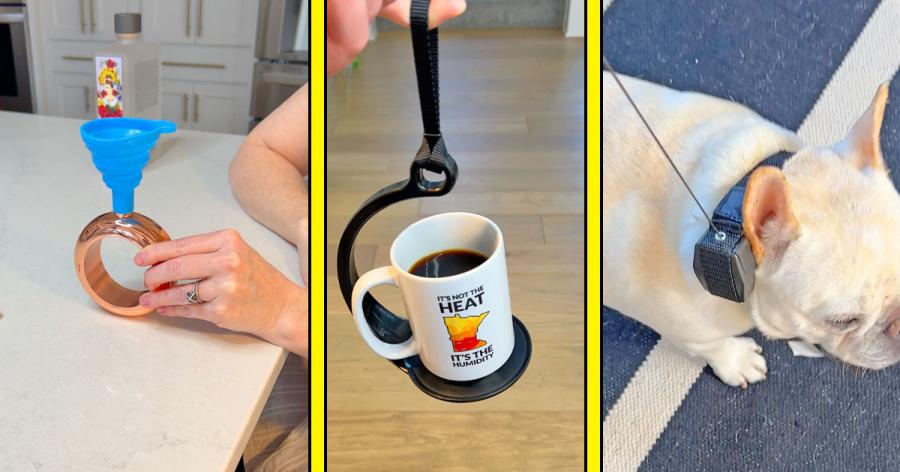 Whether you're shopping for yourself or for a friend, these bizarre finds are guaranteed to bring a smile to your face. Get ready for a wild ride through the world of weird and wonderful things you never knew you needed!
We'll post a link to where you can find each item below each image, and be sure to check out our Facebook, Instagram, and Tiktok pages for videos of the items in action!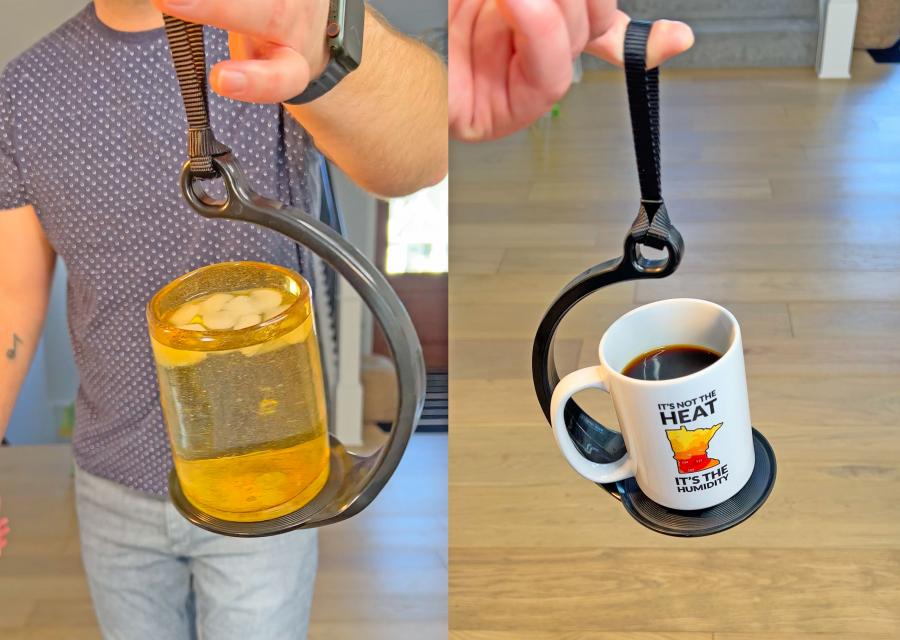 Say goodbye to spill-stained clothes and messy car interiors with the Spill-Not! This innovative drink carrier uses science to prevent spillage, making it the perfect solution for transporting your morning coffee, tea, soup, or cereal. The Spill-Not is a simple hanging saucer that consists of a base, a curved support, and a loop handle, making it easy to carry even large bowls
The removable silicon coaster adds an extra layer of protection, ensuring that your drink stays securely in place. Whether you're commuting to work or running errands, the Spill-Not is a must-have accessory for anyone who loves to enjoy their hot beverages on the go. So, why settle for a messy commute when you can have a spill-proof one with the Spill-Not? Find the anti-spill drink carrier on Amazon here!

2. A Liquor Flask Bracelet For Sneaking Drinks (Find it on Amazon here) Introducing the ultimate accessory for those who love to sneak in their favorite drink on-the-go... It's a bracelet flask! This unique piece of jewelry doubles as a secret flask, allowing you to discreetly carry your favorite liquid with you wherever you go. Made of high-quality metal, the bracelet is durable and sturdy, ensuring that it can withstand the rigors of everyday use.
The entire thing fills with liquid, so you can enjoy a drink whenever and wherever you please. Whether you're at a concert, a sporting event, or just out and about, this thick metal bracelet flask is the perfect accessory for those who like to indulge in a sneaky drink. So why settle for a boring wrist accessory when you can have a functional and fashionable one? Get one of these thick Metal Bracelet Flasks on Amazon here!

3. Dog Collar With a Retractable Dog Leash (Find it on Amazon here) Simplify your walks and hikes with the innovative dog collar with an integrated retractable dog leash! This dog collar is designed with a built-in retractable leash, providing quick access for off-leash activities. The strong 36-inch leash with a handle quickly pulls out from the collar and automatically retracts back into place when you're ready to stow and go. Made of durable, high-quality nylon, this collar is built to withstand even the toughest adventures.
t's the perfect accessory for hikes, dog parks, car rides, and more, allowing you to effortlessly switch between on-leash and off-leash modes. With a variety of sizes available, you can find the perfect fit for your furry friend. Say goodbye to the hassle of carrying a separate leash and upgrade to the two in one dog collar and retractable dog leash which is available on Amazon here!

We tried them all out ourselves! Check them out in action via the video below!
Subscribe To Our YouTube Channel