Wheelmate Steering Wheel Table For Easy Eating and Working In The Car
By Ryan on 12/03/2018 9:39 AM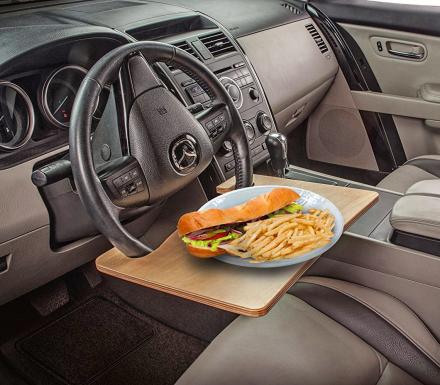 These days we do everything on the go. People are busier than ever. There's just not enough time in the day to get everything done. You and I both know what this means. It means that your meals are also all on the go. In fact, many of us take our meals in our cars as we go from here to there, always rushing. We should probably slow down and smell the roses occasionally, but if you can't do that, at least get the AutoExec WheelMate. This handy solution turns your steering wheel into a tray table, making it easier to dine or work right in your car.

View all tablet/phone options here
To use the steering wheel tray, simply turn your steering wheel 180 degrees so that the bottom is on the top, stick in the WheelMate so it's locked in place, and start using the tray to dine on or work with your laptop, phone, or tablet.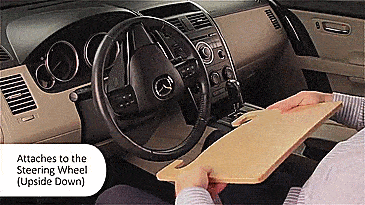 The steering wheel table may not turn your car into a fine dining experience, but it makes things much easier and neater. Now you have your own personal car table. Feel free to set out some fancy utensils and drape a napkin over yourself, because now you are dining in style while rushing around. Maybe just don't use it while driving.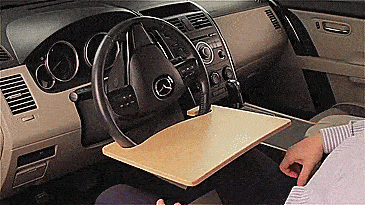 When not using the Wheelmate steering wheel table you can store it anywhere in your car, taking it out only when you need it. The car steering wheel tray will fit most standard cars or trucks, is made from baltic birch wood with a nice blond finish, it weighs 2.5 lbs, and measures 15 inches long x 11.5 inches wide x 0.5 inches in height.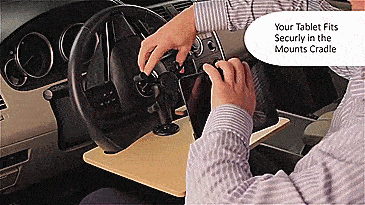 There's also a version of the AutoExec WheelMate that allows you to mount a smart phone or tablet on the top of the board, so that you can work more efficiently. Once mounted, there'll still be plenty of space for a small keyboard and mouse to get all your work done while right in the car.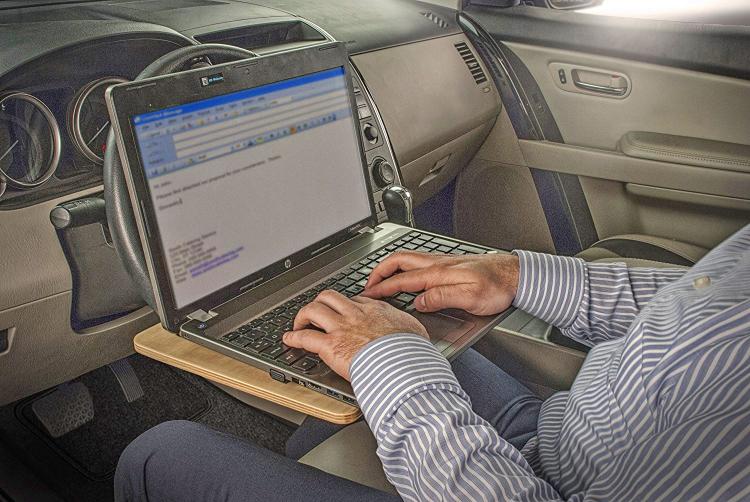 Check out the AutoExec WheelMate steering wheel table in action via the video below.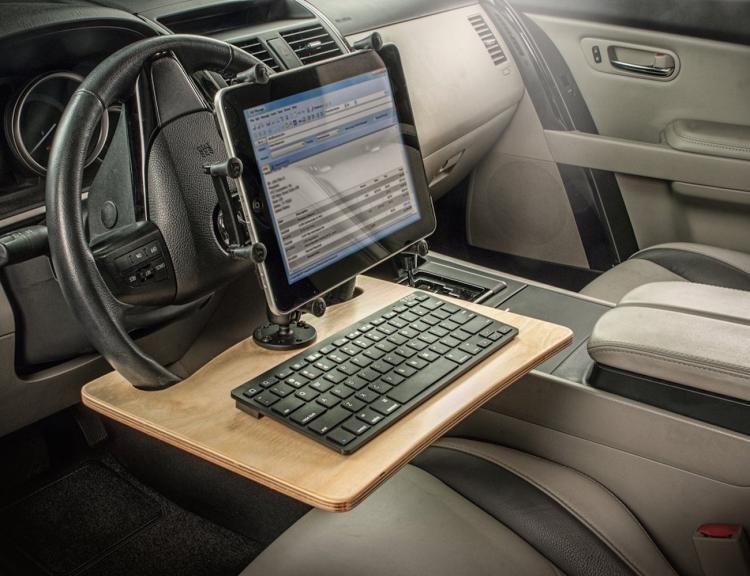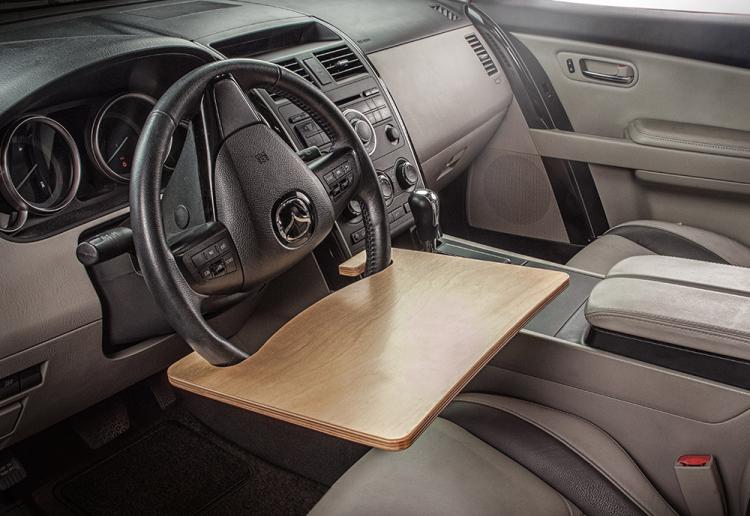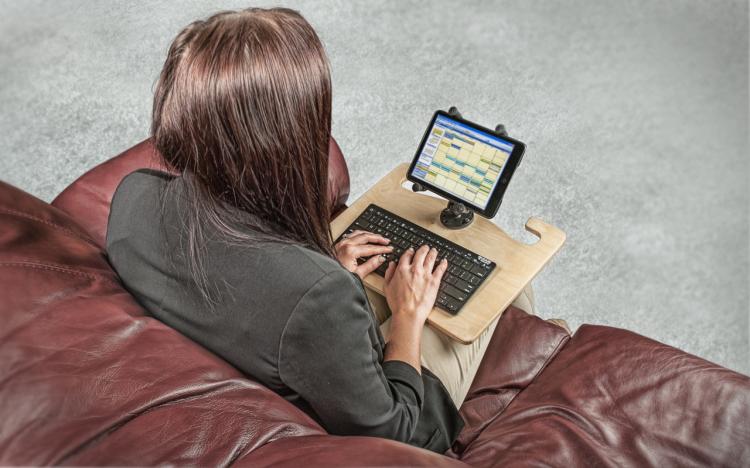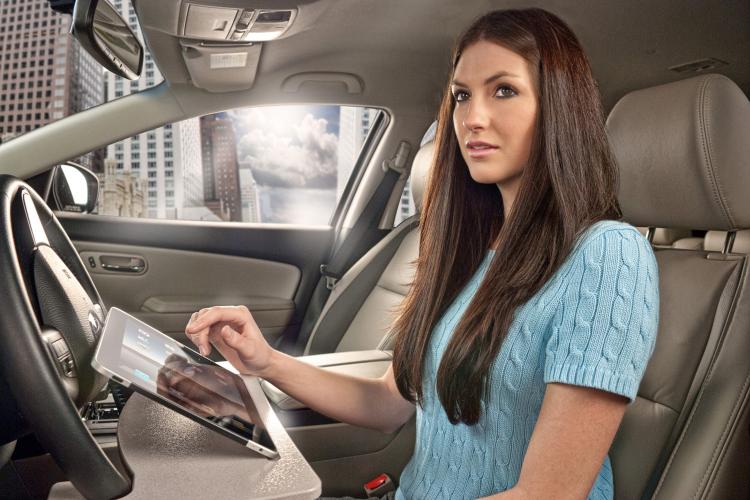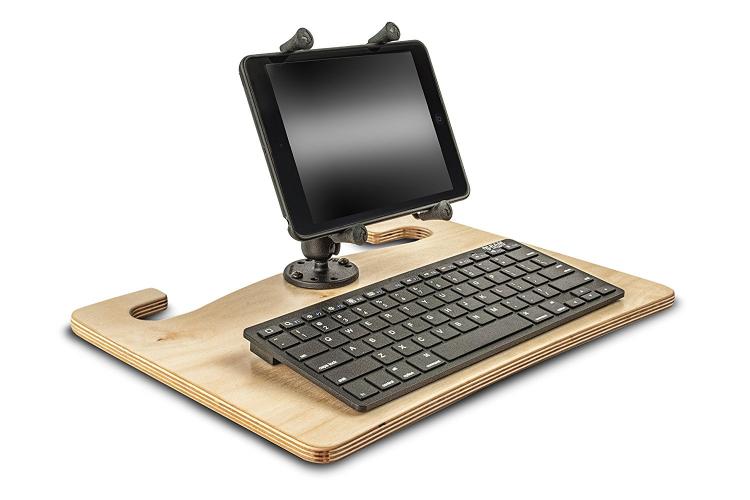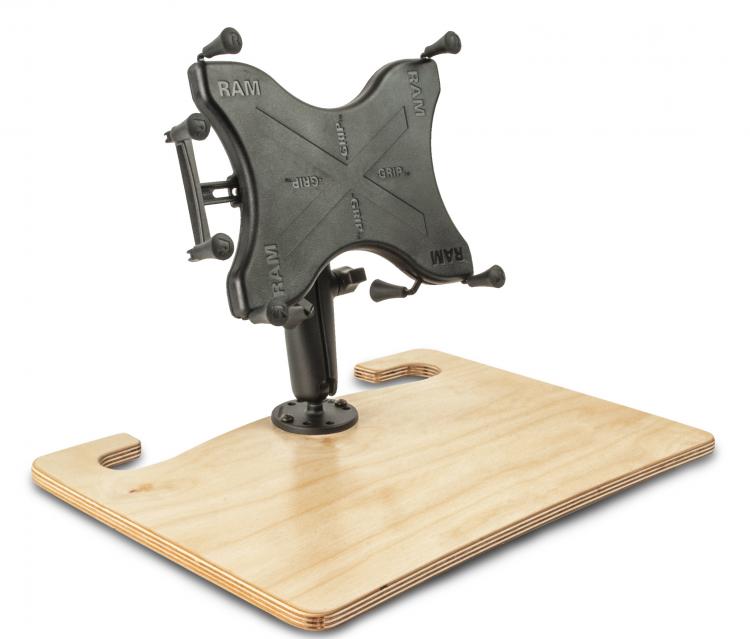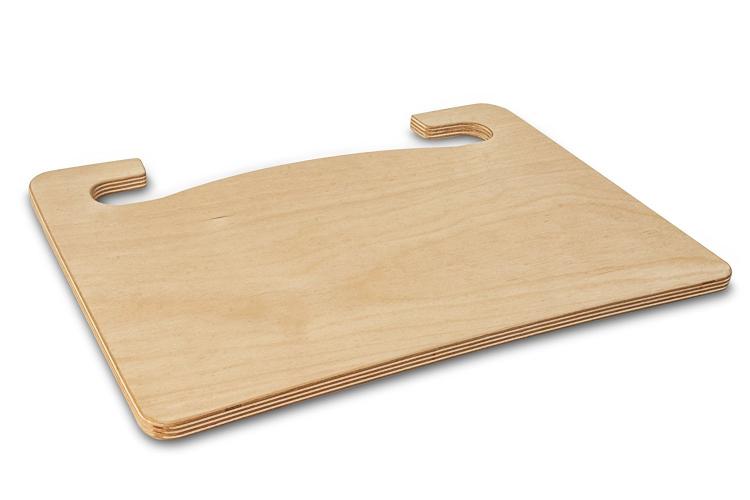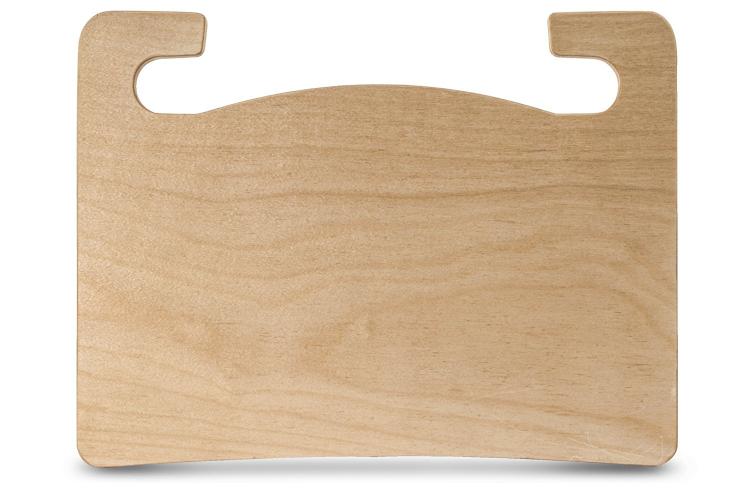 Subscribe To Our YouTube Channel