This Unique Lie Flat Hammock Lets You Actually Lay Flat While Camping
By Ryan on 01/05/2023 9:11 AM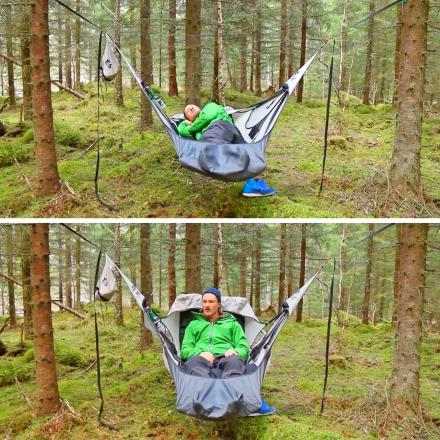 The thing about hammocks is that they're hard to sleep on for long periods of time, since your back is always curved because of the way the hammock hangs. I'd love to actually use a hammock while camping someday, but I also need to lay completely flat in order to get some sleep. That's why this company made a hammock that you can actually lay flat in.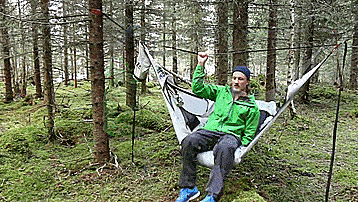 Credit: Amok
It's called the Draumr by Amok Equipment, and it places your body the opposite way on the hammock so it won't be curved while you sleep.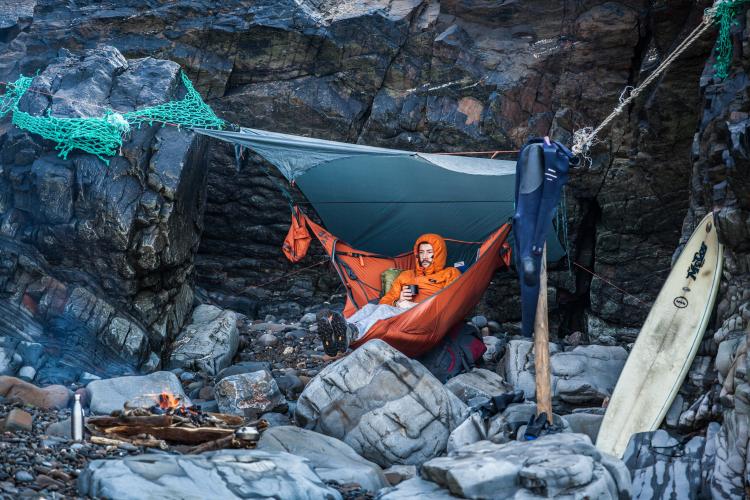 Credit: Amok
The unique lay flat hammock allows you to comfortably sleep on your back, side, or stomach while swinging in the air inside a hammock.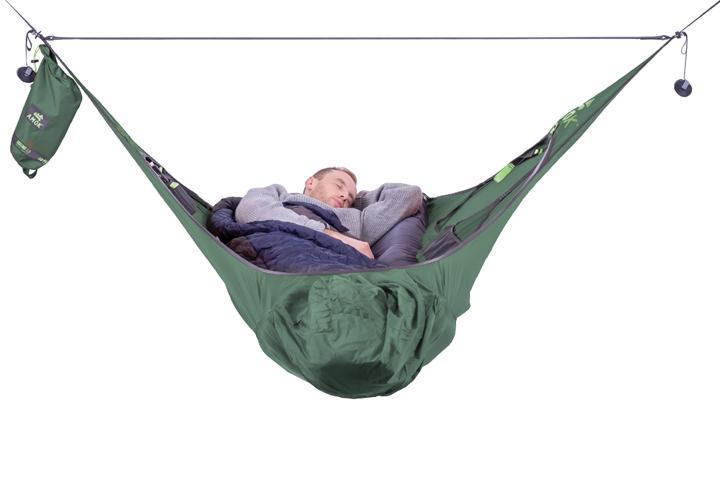 Credit: Amok
Not only that, but it can be put into two positions, one for sleeping and laying flat, and another for sitting in during the day to read, and hang out.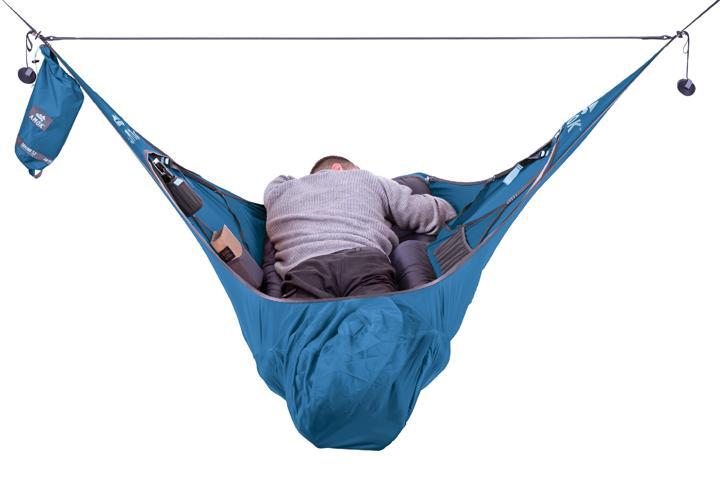 Credit: Amok
The lay flat camping hammock comes with a bug screen that zips close to comfortably sleep without slapping bugs all night, an integrated inflatable cushion that you can insert into the hammock, and a tarp that you can put over the hammock to keep dry in bad weather.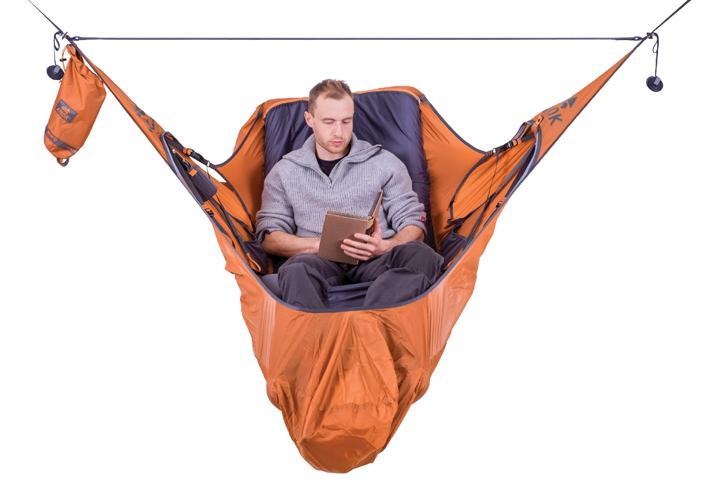 Credit: Amok
The Amok lay flat hammock comes in two different sizes depending on how tall you are, including the standard size for people that measure up to 5 feet 11 inches tall, as well as an extra-long version which can fit people up to 6 feet 11 inches tall.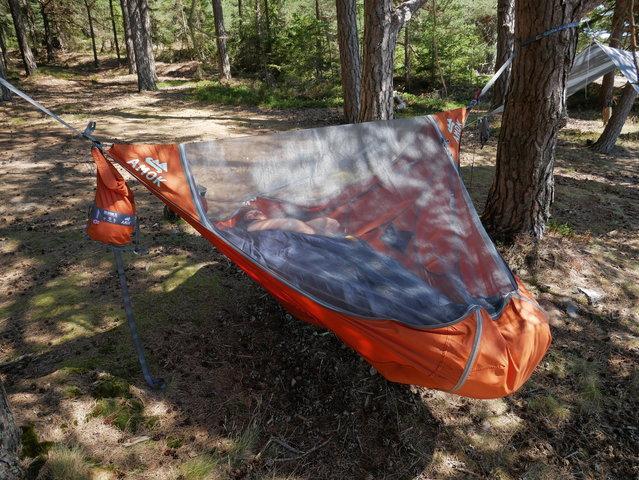 Credit: Amok
The unique camping hammock comes included with suspension straps that keep the hammock nice and taut, a bottle holder for your beverage, storage pockets for all of your essentials, a mosquito screen to keep the bugs out at night, as well as a spacious pack sack to keep your bag!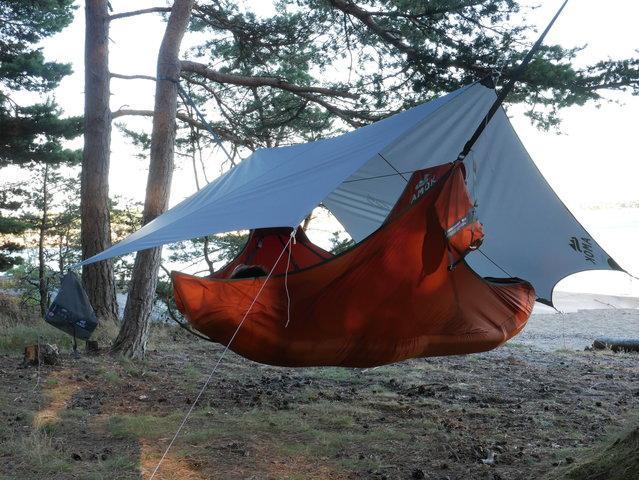 Credit: Amok
The lay flat hammocks come in a plethora of different color options to choose from, including green, red, camo, and more!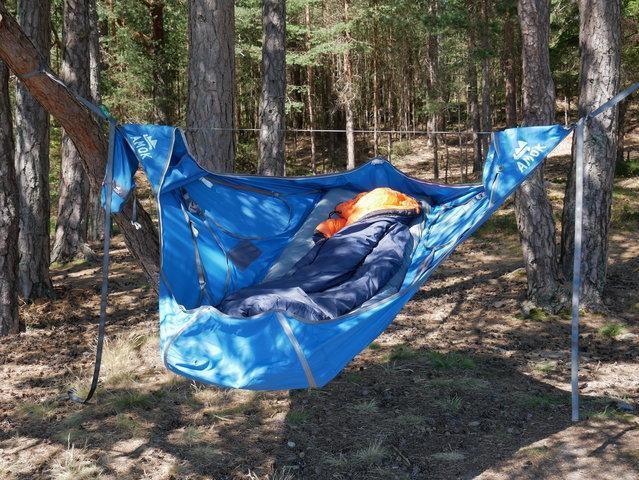 Credit: Amok
The Amok lie flat hammock kit is the ultimate solution for people who love hammock sleeping but just can't quite sleep with an arched back all night!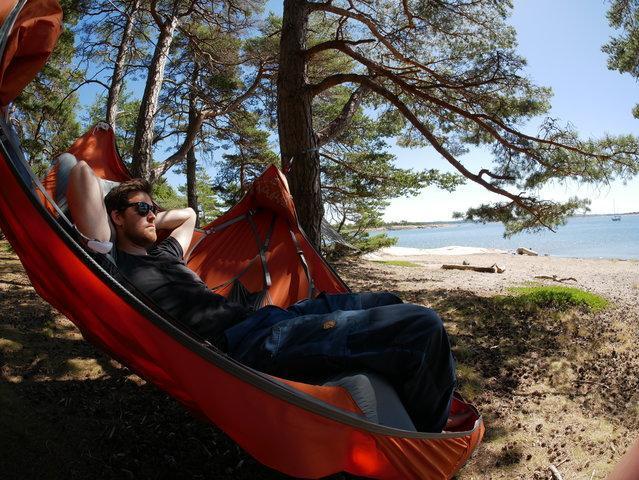 Credit: Amok
Though, the best feature of the Amok hammock has to be the ability to use it as a lounge chair to take in the beautiful surrounding views when you're not sleeping!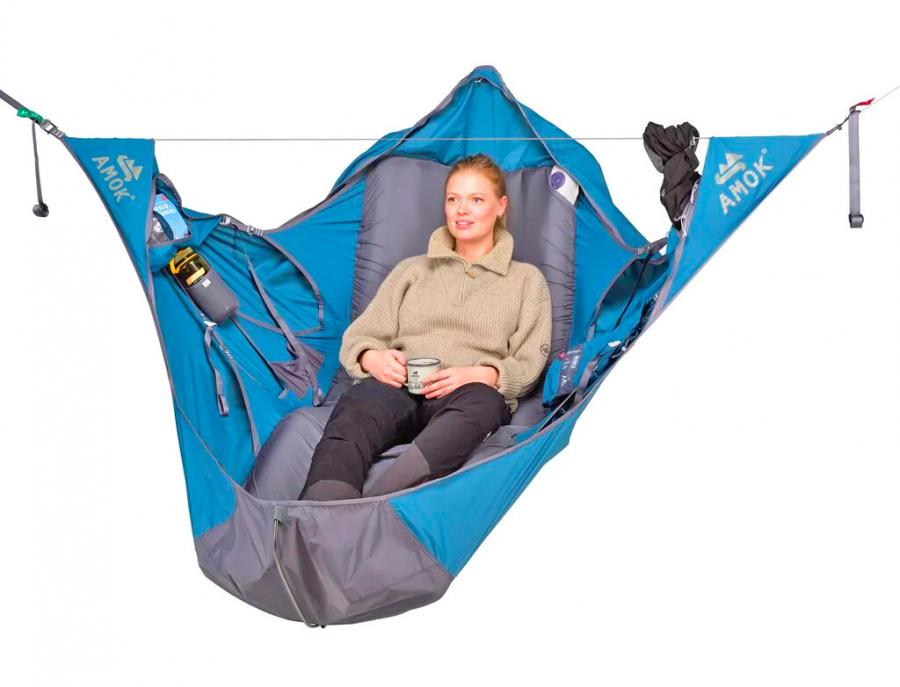 Credit: Amok
You can snag the Amok lay flat hammock from their website for around $220 bucks!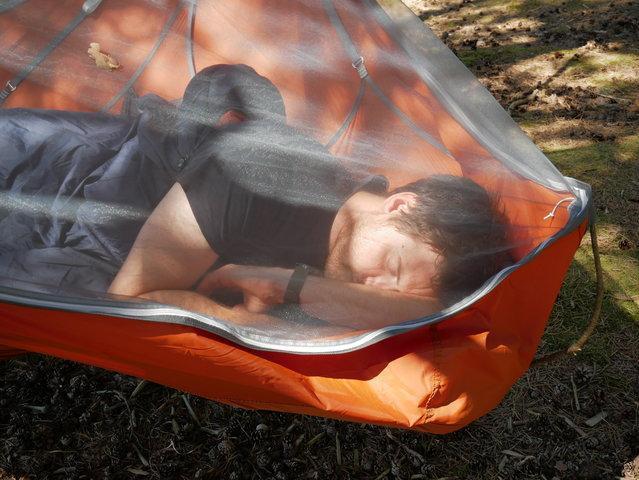 Credit: Amok
Check out the Amok lay flat hammock in action via the video below.
Subscribe To Our YouTube Channel