When The Weather Gets Nippy You Can Now Get Sweaters For Your...Snow Globes
By Ryan on 10/18/2019 2:01 PM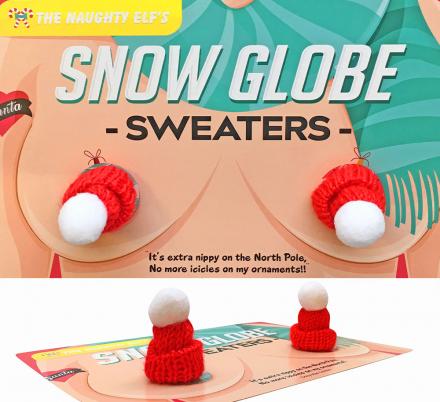 Winter brings many wonderful things - eggnog, snow, Christmas - but it also brings with it one hard thing for women to manage...winter "headlights". While necessary and useful on cars, a woman's winter headlights become increasingly dangerous as the temperatures drop. A woman who used to give warm, welcoming hugs can now be charged with assault with deadly weapons. Thankfully you can now get sweaters for your "snow globes" to help combat any embarrassing and hazardous encounters.
With a name like Snow Globe Sweaters you might think these are sweaters to keep your snow globe collection protected and warm - they are not. To be blunt...these are sweaters for your nipples. So I warn you now - DO NOT get these sweaters for your mother, in-laws, or co-workers! They may be perfect as a matching set of hats for Barbie and Ken, but I would recommend taking them out of their packaging before giving to your niece...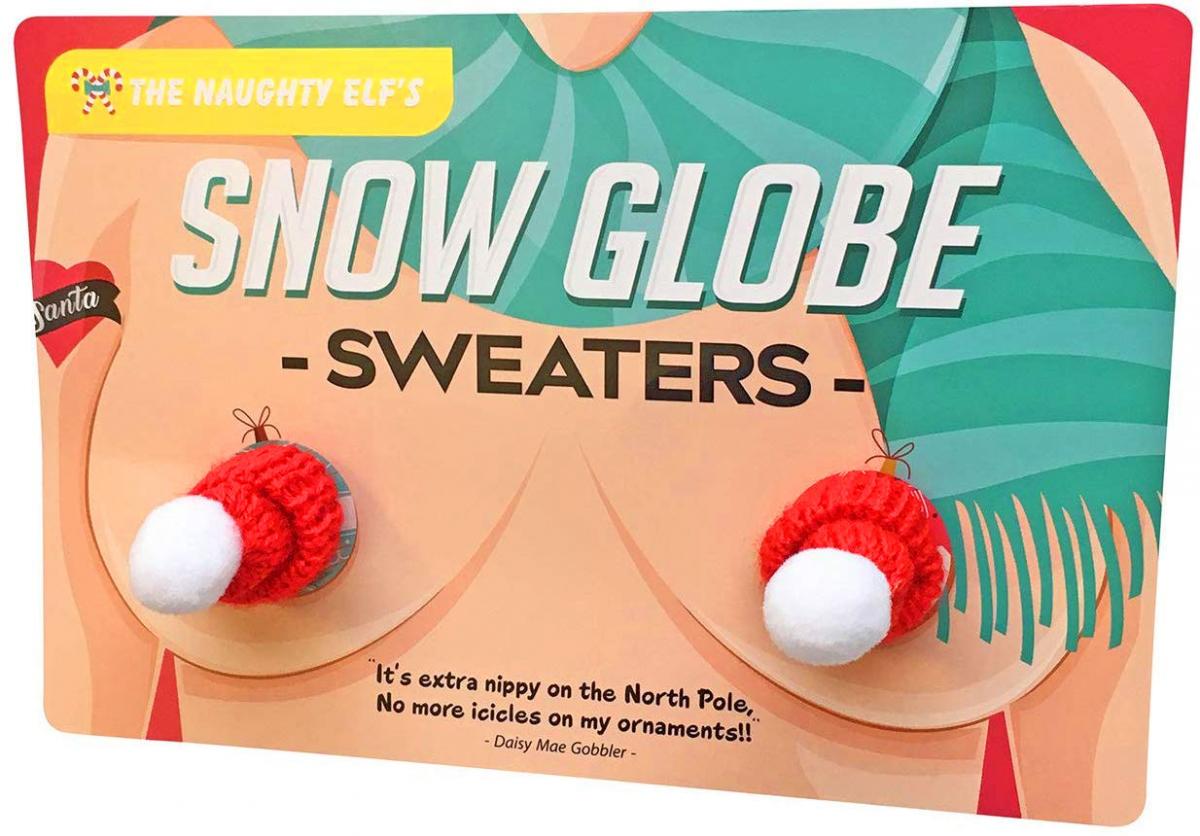 These hooter heaters look like little, red knit hats with a white pom on top. They are intended to keep your nips from getting too nippy when [baby] it's cold outside. If glass cutting is your winter hobby you're going to love the comfy coziness of these sweaters. Unlike most sweaters, these puppies are a one-size-fits-most so I'll keep my fingers crossed for you (and anyone you come into contact with this winter).