Robotic Floor Sweeping Ball Cleans Your Floor Like a Roomba
By Ryan on 06/12/2018 3:20 PM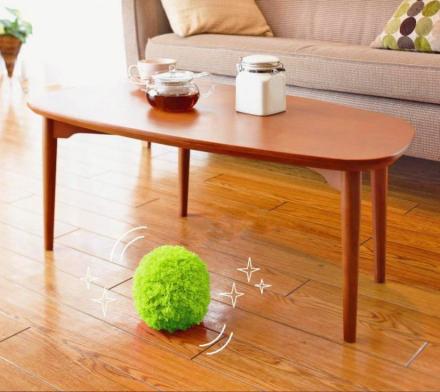 The Mocoro is a small robotic ball that basically roams around your house and will dust / mop your hardwood floors similar to a Roomba. Except this thing doesn't have a vacuum, as it basically rolls around your floor, making things stick to its sticky furry exterior.
Basically a Sphero with a mop cover surrounding it, this robotic floor sweeper is great for houses with dogs that shed, lazy people that never dust or sweep, or people that just have to have every gadget that has ever existed (especially those weird ones from Japan).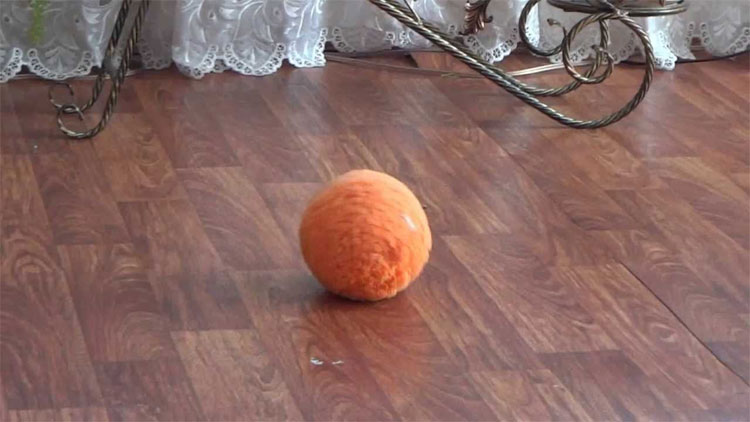 To use the robotic floor sweeping ball just hold the button on below the fluffy exterior to turn it on, then just let it go on your floor and it'll go about its job. The robotic sweeping ball will run for 15 minutes before shutting down. You can then remove the outer fluffy coat and clean it either in your washer or using the included comb to remove the particles on the exterior by hand. Hold the button down again to turn the ball robot off before the 15 minute timer is up.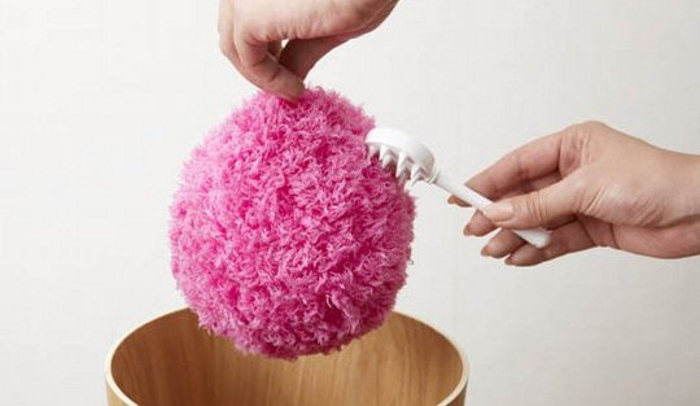 The robot sweeping ball runs off of 3 AA batteries which are not included, comes with a cleaning brush, 1 cleaning ball, and 4 different mop covers in different colors. The fluffy exterior cover of the ball is made from non-toxic polyester.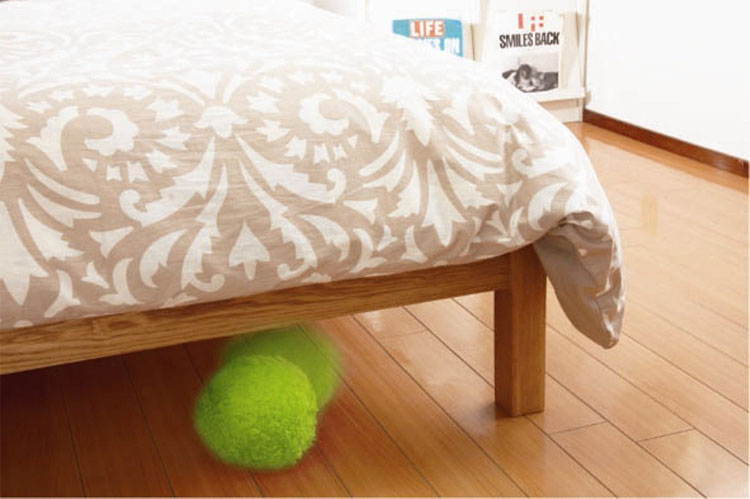 Not only is this unique floor sweeping ball great at cleaning your floors, but it also makes a cool toy for your dog or cat to play with. It'll move around randomly on your floor while taunting your pets! Since the ball is so cheap you don't necessarily have to get too worried if one of your pets destroys it! Be sure to check out the robotic sweeping ball in action via the video below.