You Can Actually Still Get Those Nostalgic Magic Slate Paper Savers From The 80's and 90's
By Ryan on 12/13/2021 11:10 AM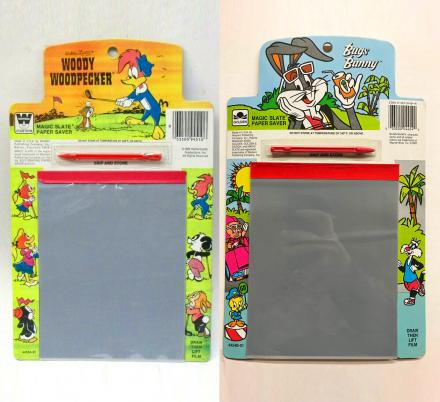 If you grew up in the 90's, chances are you remember these little magic notepads that let you draw over and over again on the same piece of magical reusable paper. When you wanted to erase your drawing or notes you wrote down, you just peeled back the plastic sheet (which was oh-so satisfying to do) and it erased everything you had drawn and gave you a blank slate once again. They were called Magic Slate Paper Savers, and they were pretty much the iPads of our childhood. Believe it or not, you can still get them today!
Sure, there are more advanced drawing toys on the market now-a-days that use magnetic ink and a little slider on the side of the toy that lets you instantly erase what your child has drawn, or they even have more advanced LCD drawing screens for your kids that let them erase everything with the push of a button. But in my opinion, nothing beats the nostalgic feels of these incredibly cheap and amazing little drawing pads of the 90s.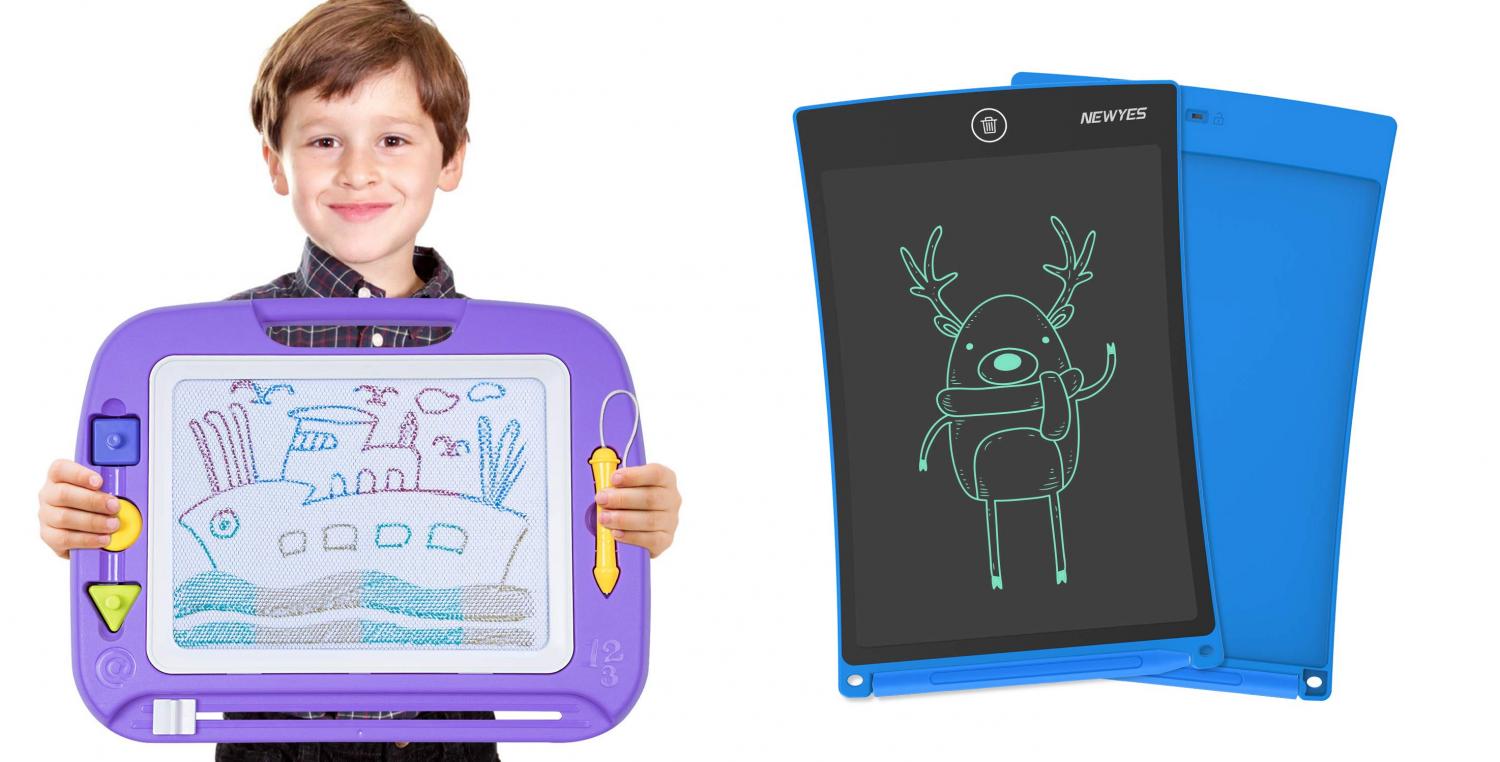 There were tons of different character and pop-culture versions of the nostalgic drawing toy, including Woody Woodpecker, Bugs Bunny, Mickey Mouse, Flipper, Animaniacs, Donald Duck, The Jetsons, Sesame Street, Batman, Garfield, Berenstain Bears, Casper, Steve Urkel (Family Matters), Taz-Mania Devil, Snow White, Tiny Toons, Peter Pan, Jurassic Park, Alvin and the Chipmunks, and plenty more.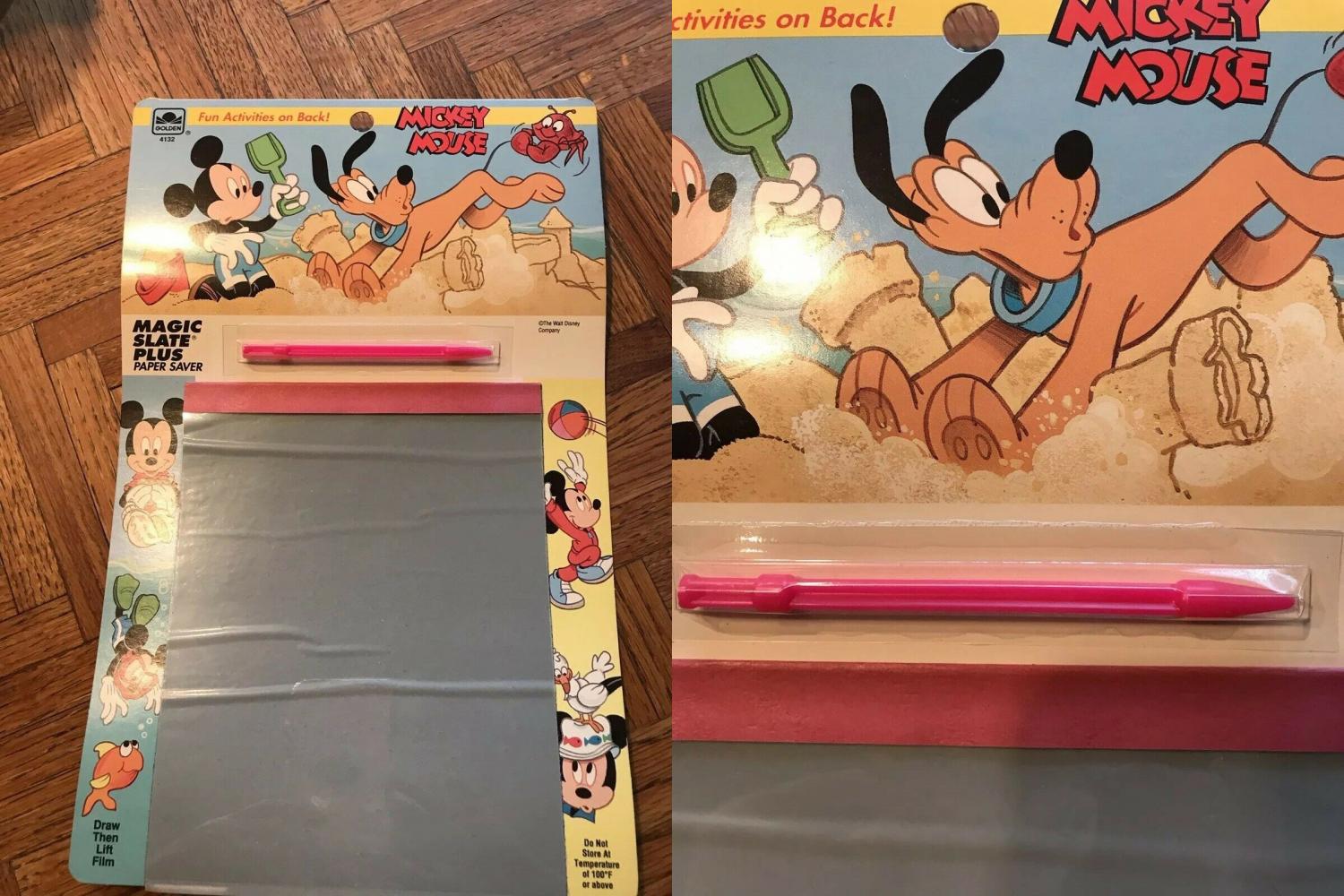 You can find almost all of them on Ebay, or even on Etsy, and Amazon as well. Though, pretty much all of them are pre-used or at least owned by someone that's selling them personally since they don't actually make the unique and nostalgic drawing pads anymore.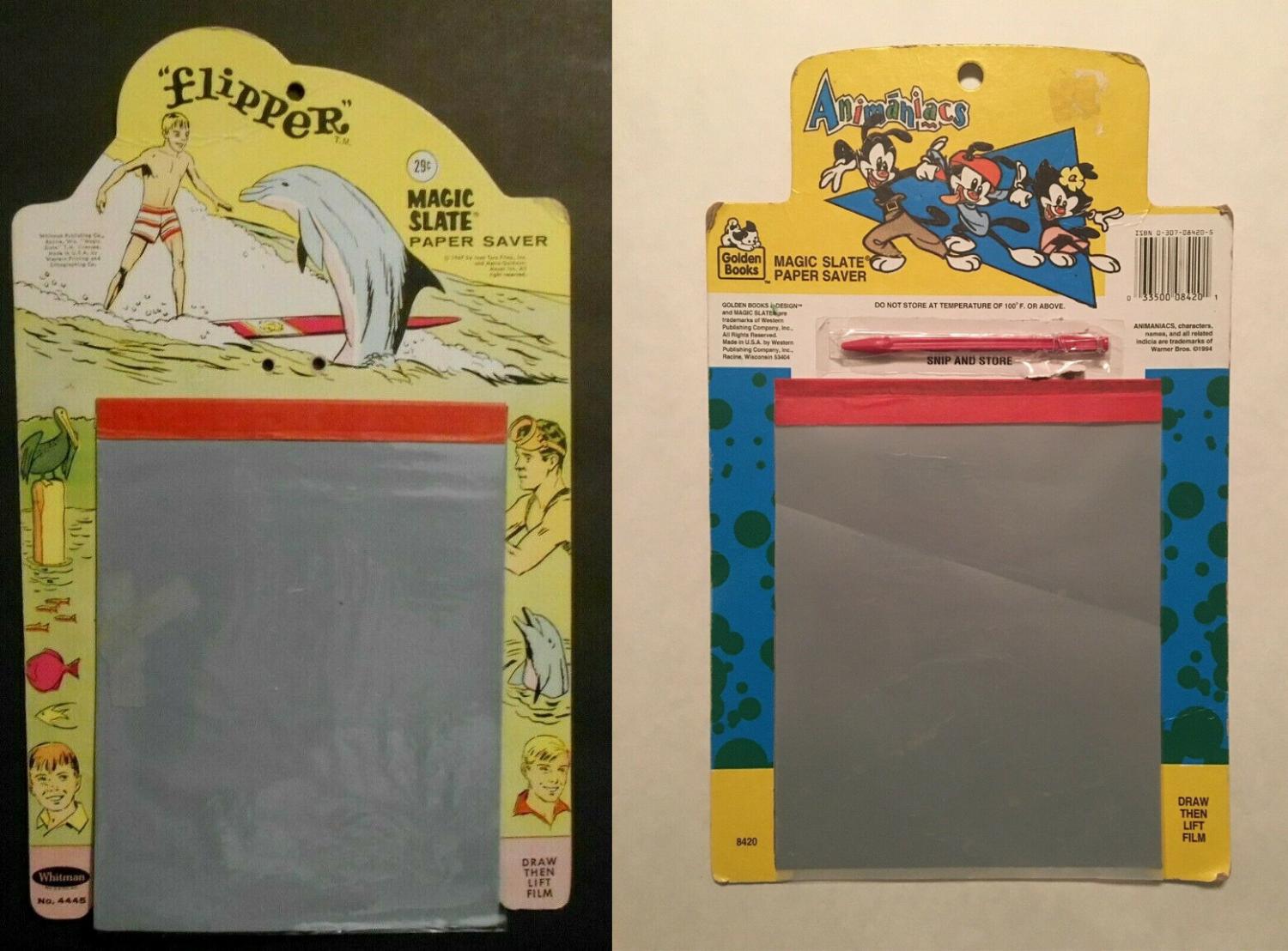 Each magic slate paper saver had a character on the top of the toy, a unique red pen in packaging that you need to open up in order to start drawing, and then the actual notepad below the pen where you do your drawing. On top of the notepad was then that amazing little plastic sheet that felt so amazing to pull up and erase everything you just drew on the magic notepad. A good equivalent would probably be tearing off the cellophane on new phones or television sets.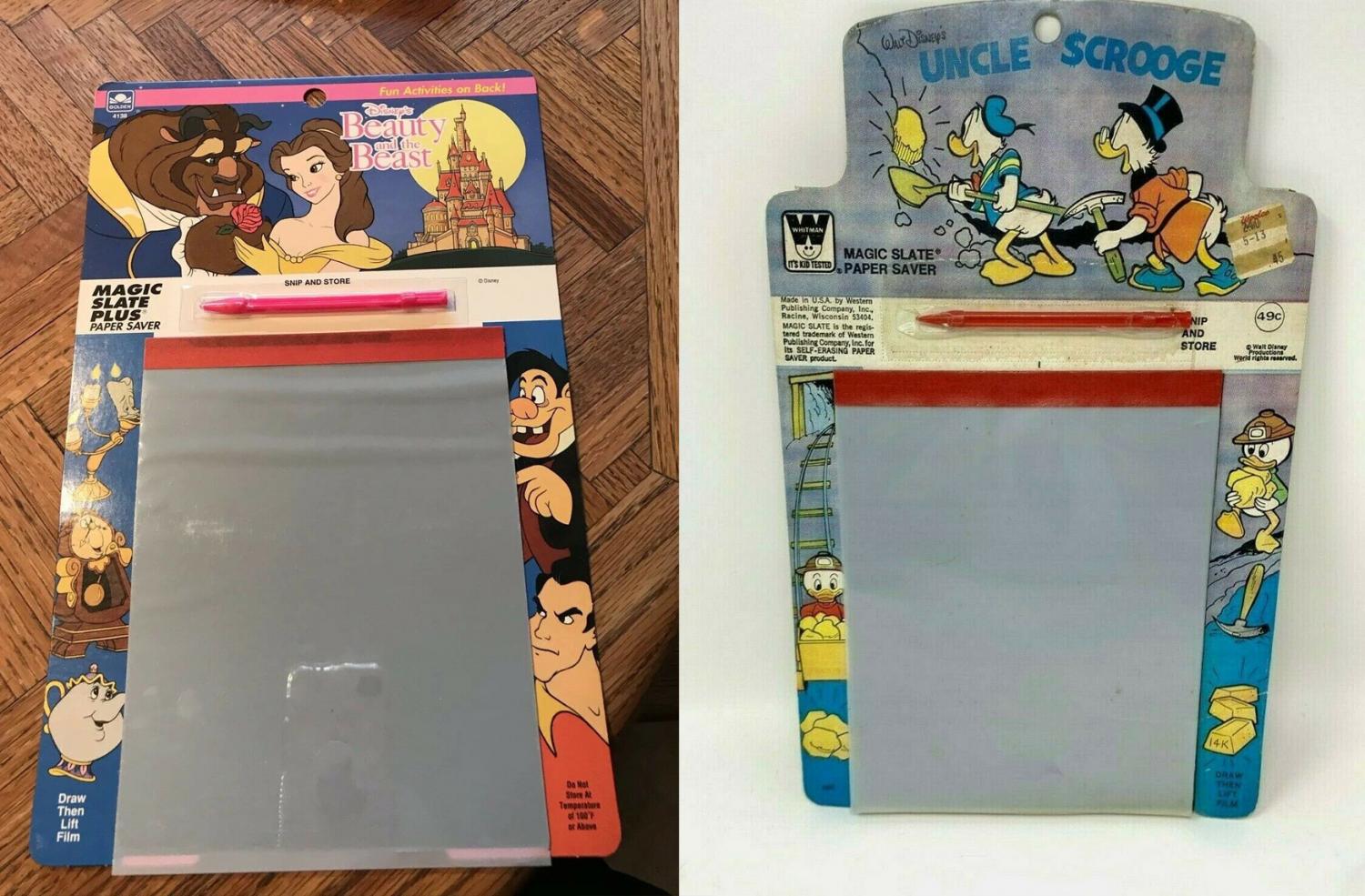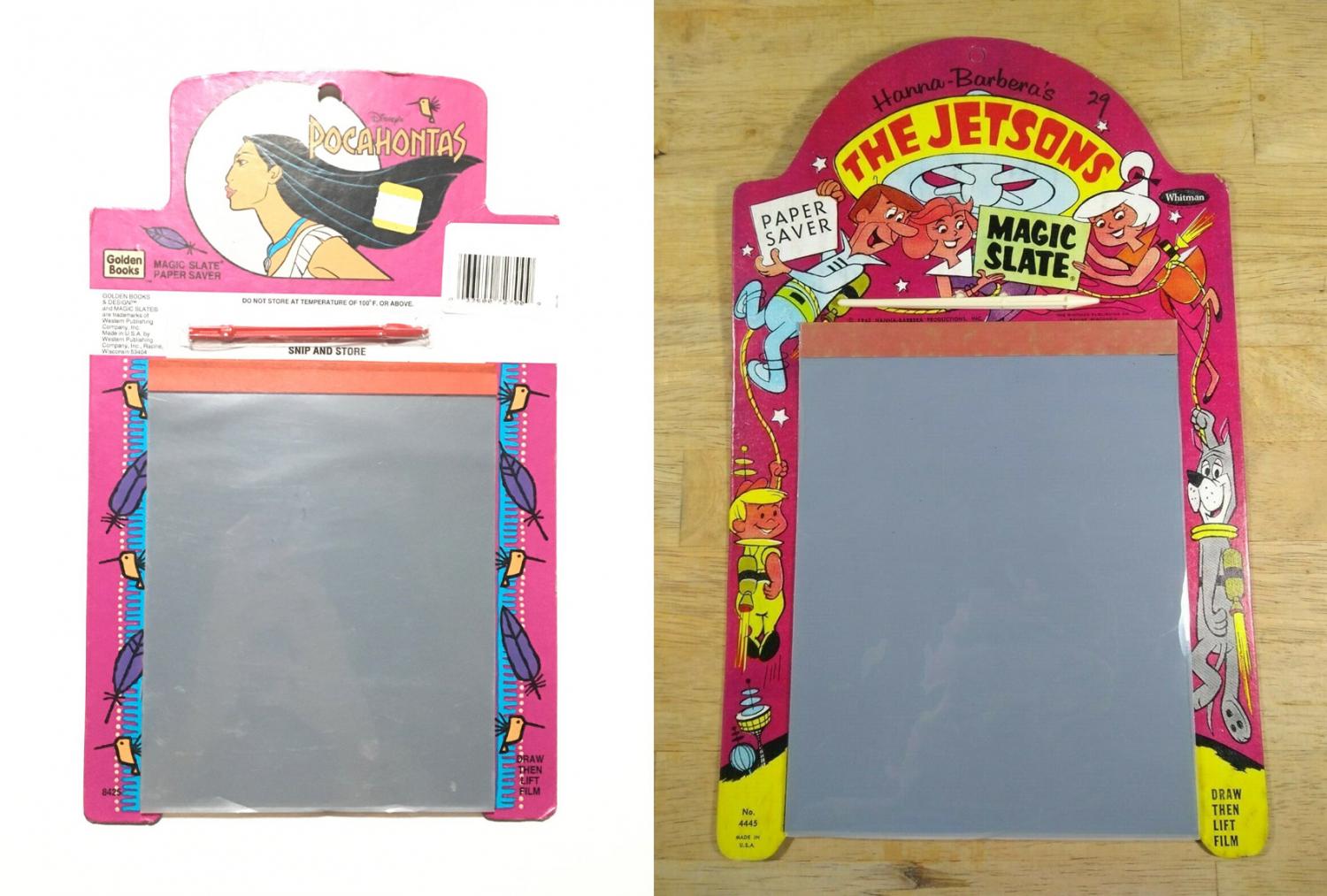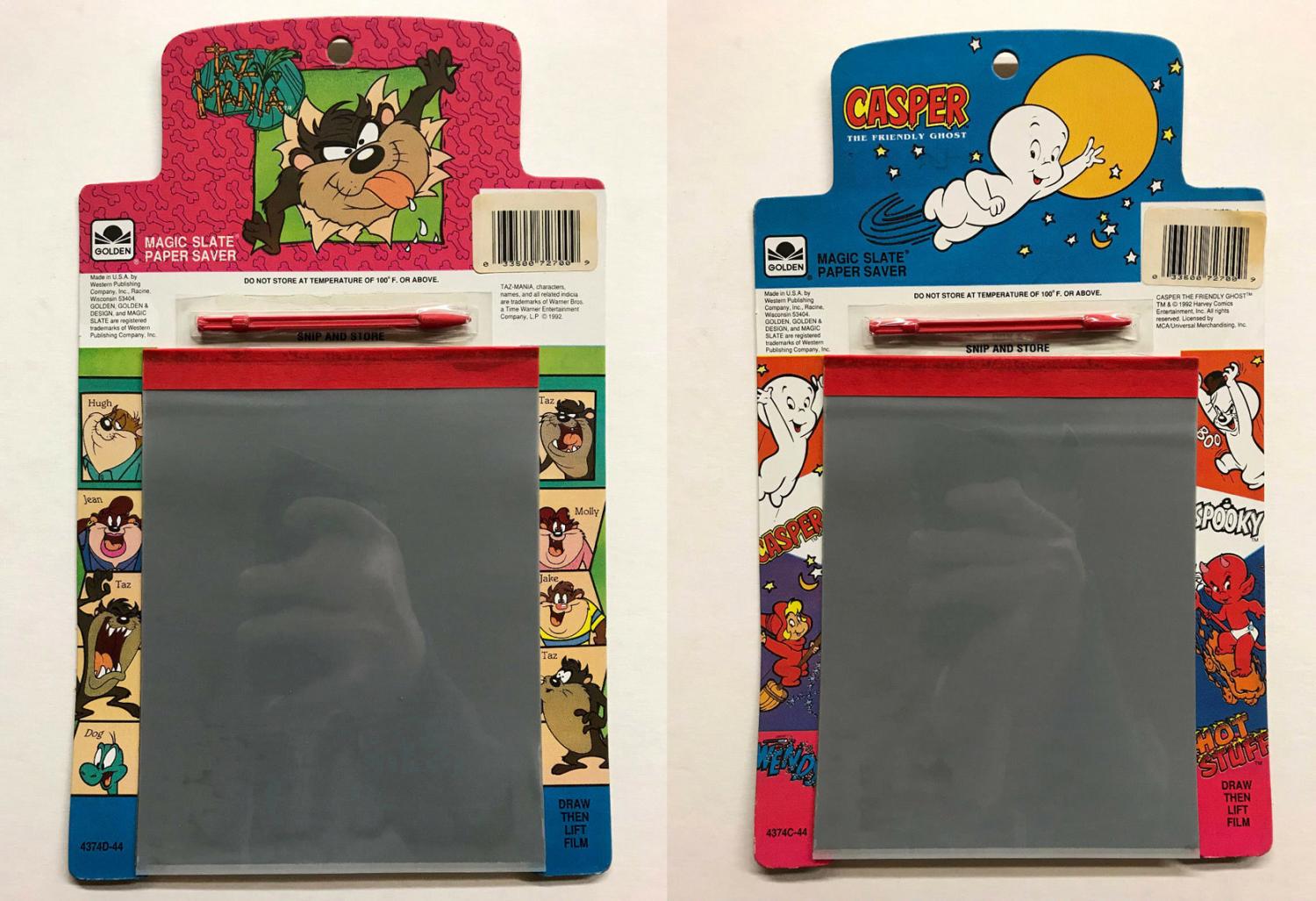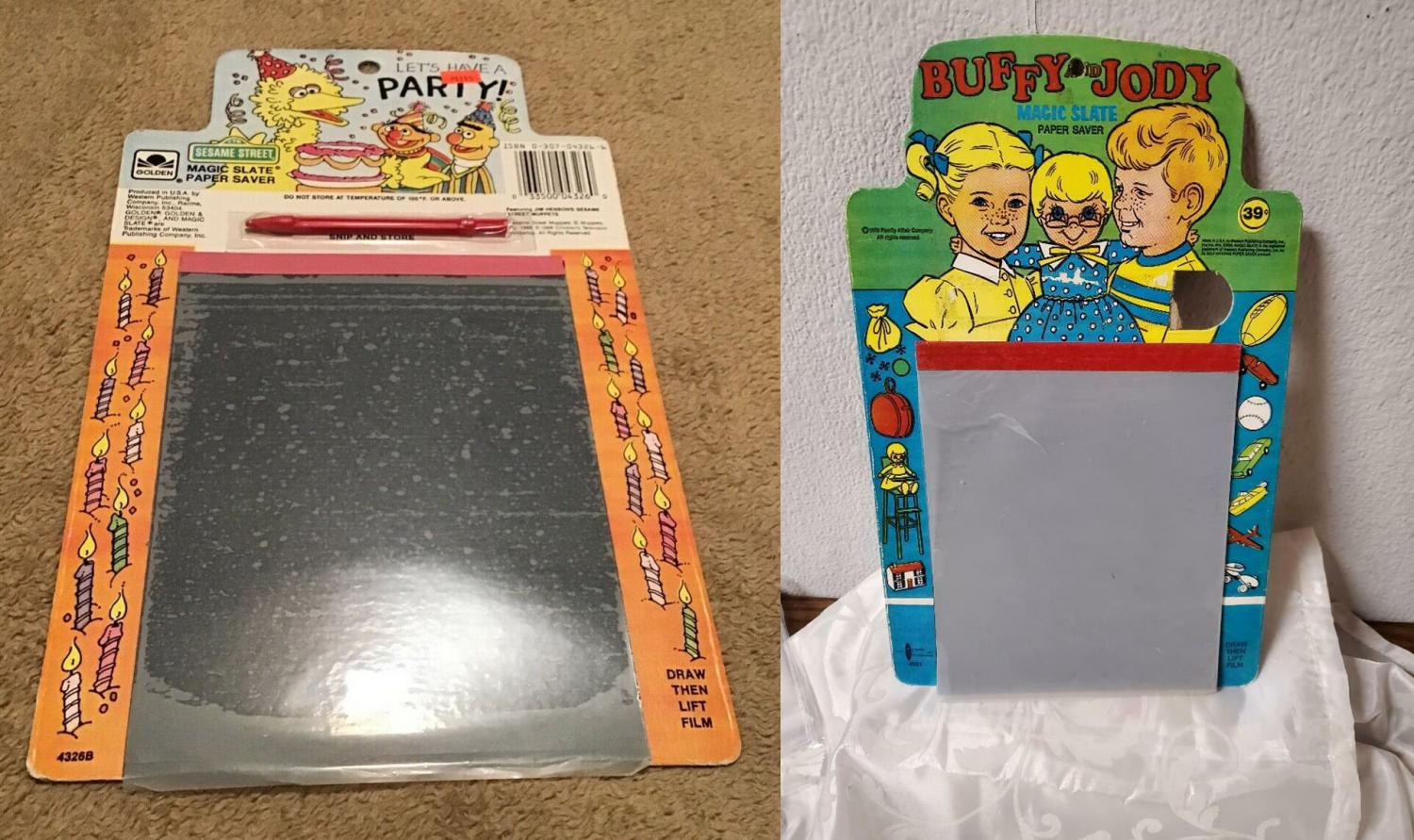 Some of the magic slate paper savers are in better shape than others, so if you're really looking to get one as a collector item or just for a cool nostalgic toy for you or your child, you'll need to check them all out and see which one's best for you.