You Can Now Get a Freddy Krueger Wreath To Put On Your Door For Halloween
By Ryan on 10/04/2019 2:13 PM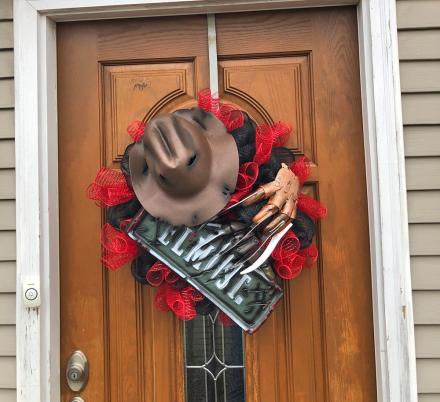 Wreaths are everywhere and you can get one for every season, and Halloween is no exception. The problem is that these Halloween wreaths seem to come in two forms - rustic (a plaid, dried corn, and pumpkin cutout explosion) or over the top cheesy (enough black and orange to make you want to vomit). If you're sick of these standard go-to wreaths, then let me entice you with a little different...a Freddy Krueger wreath.
What a great way to let your neighbors and those pesky trick-or-treaters know what Halloween means to you (scary movies and blood baths - not candy and costumes). These wreaths will be sure to cause their own Nightmare (on Elm Street) for anyone who comes across it.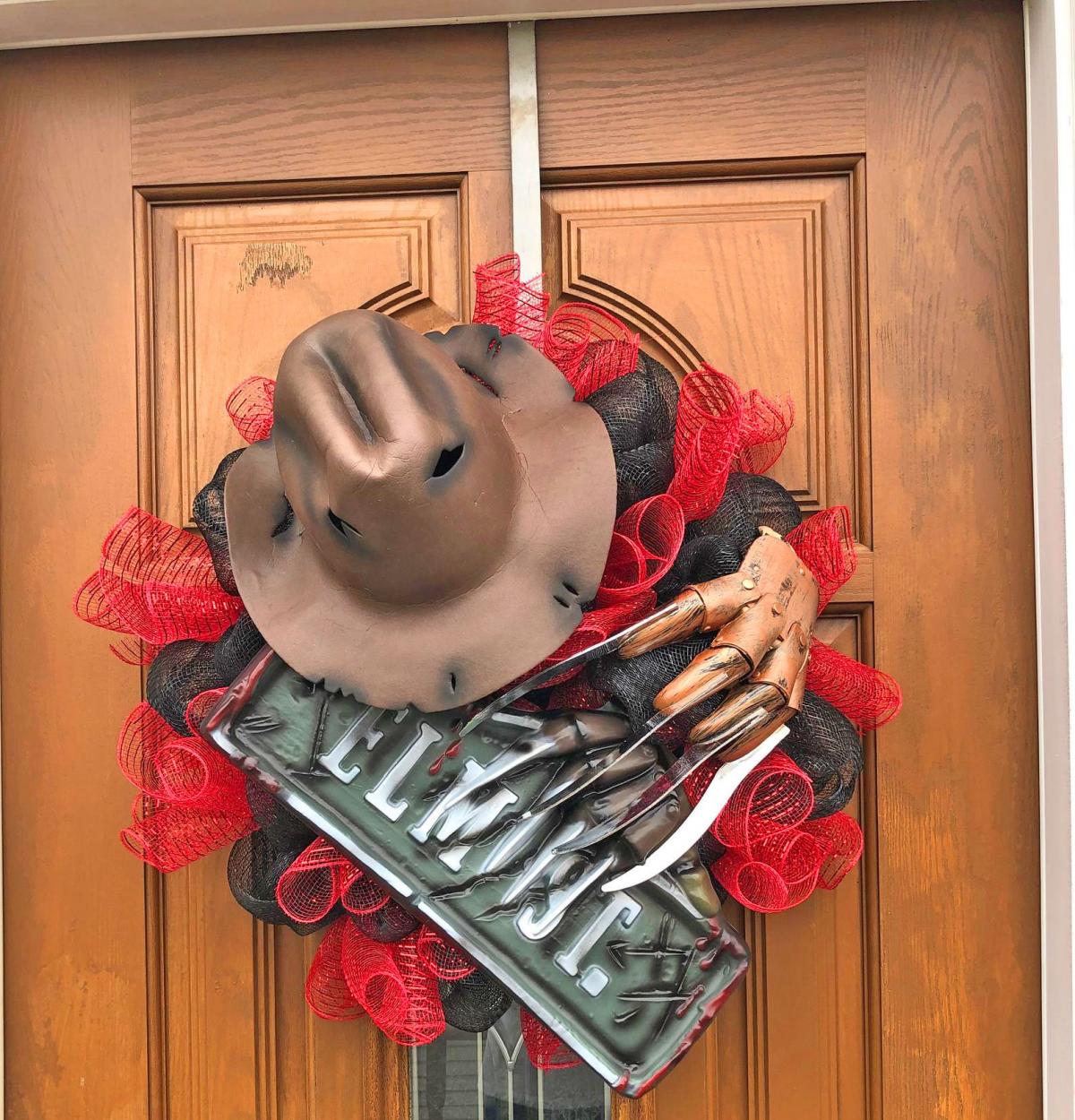 These wreaths feature Freddy's hat, a street sign for Elm St., his terrifying razor blade hands, and just a little bit of tulle. The way the street sign and the hands are positioned makes it looks like Freddy is holding the sign up himself. And if that isn't terrifying enough, it almost looks like Freddy is hiding his face and that he is going to look up and grab you if you get too close...A sure way to scare off any of those pesky kids on October 31st!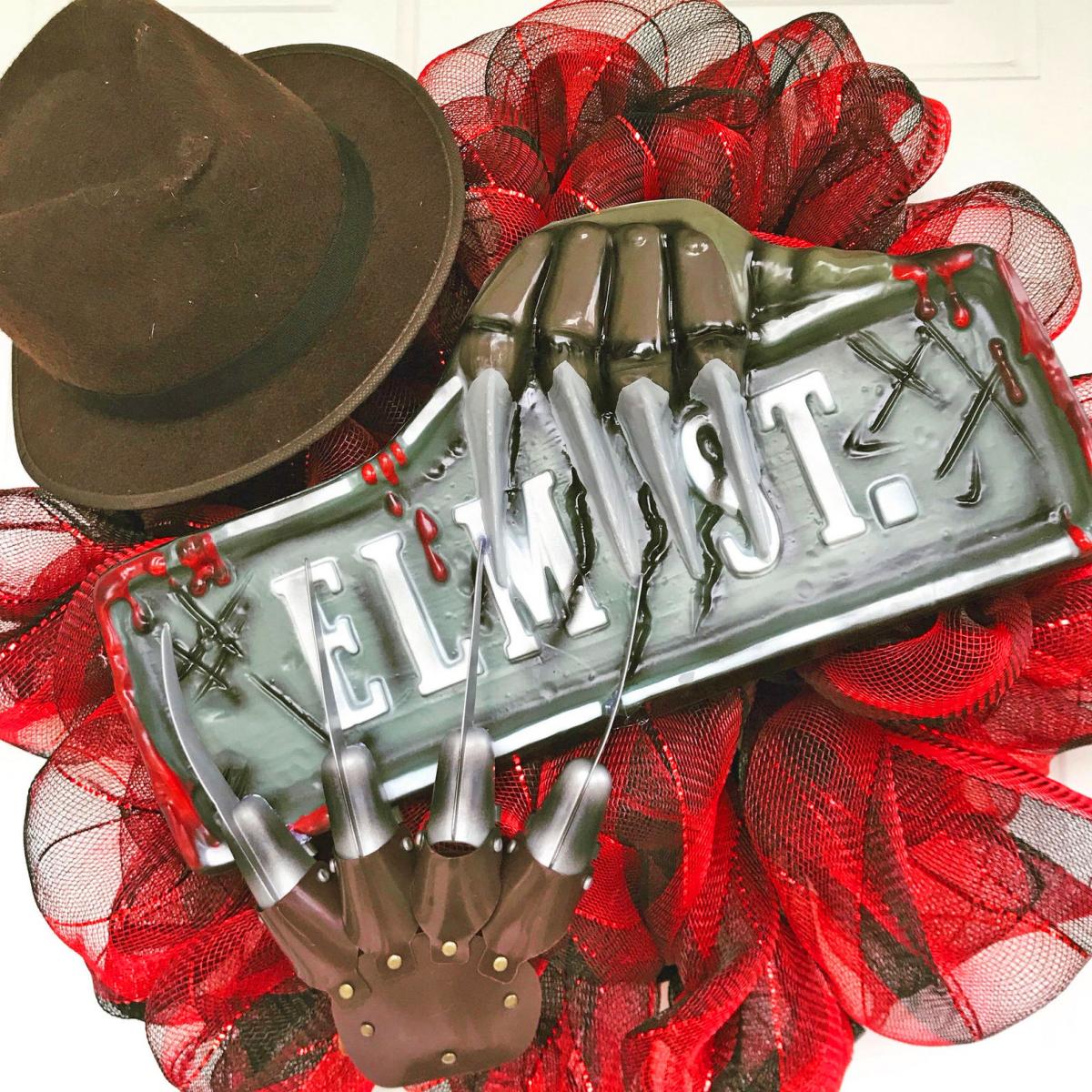 With plenty of options on the type of wreath, you are bound to find just the style you're looking for; there are even Freddy vs Jason wreaths for you die hard Halloween horror movie lovers!