Christmas Lights Phone Charging Cable
Date Published: 12/07/2015 11:43 AM
It's that time of year again when every thing you do has to be revolved around Christmas in one way or another, whether it's the way your toilet looks creepily like Santa Clause, the neutral Christmas cards you'll inevitably have to send out, or the Christmas themed drone you have to buy just to get some action at the next Christmas party you attend. Well not only all of that, but you'll also have to change the phone charging cable you're using, as someone has ingeniously created a charging cable that looks like a mini string of Christmas lights. Best of all, the mini Christmas lights actually light up when your phone is charging.
The Christmas lights phone charging cable is currently only available as a lightning charger for your iPhone which supports the iPhone 5, 5S, 5C, 6, 6 Plus, 6s, and 6s Plus. Unfortunately, there is no Android Christmas lights charger available so we with Android phones will have to Grinch it out this year while we charge our phones with a standard black soulless cable.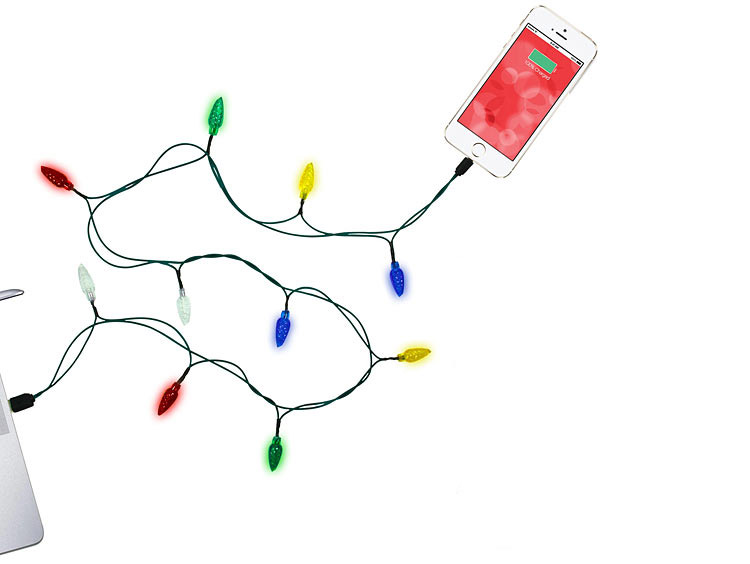 The Christmas lights charging cable uses a standard USB connection so you'll have to provide your own wall adapter if you'd like to power it using a wall socket, otherwise you can plug it into your laptop to charge up. The festive cable comes with 10 multi-colored LED lights, weighs just 1.5 oz, and measures 3.8 feet long.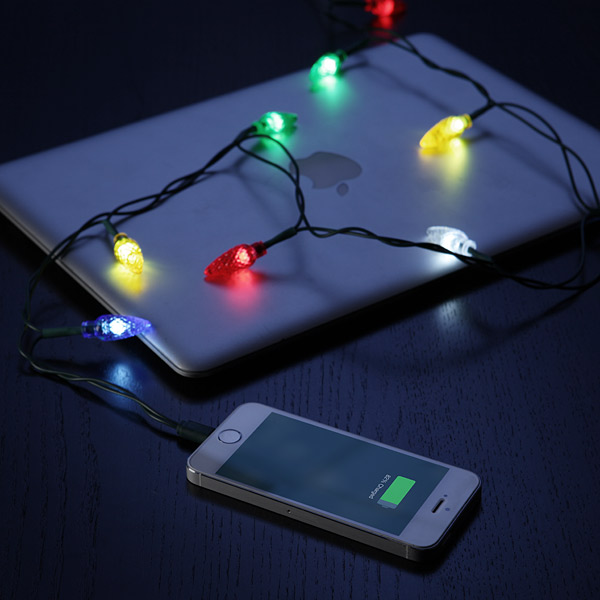 Still not enough Christmas phone action for you? Check out the Candy Cane portable battery.