Wearable Hummingbird Feeding Mask
Date Published: 07/22/2015 9:08 AM
This mask aptly named 'eye2eye' is a wearable hummingbird feeder that allows you to watch hummingbirds feed off of your face within about an inch from your eyes. The mask contains a hummingbird feeder right in the middle of your eyes, so really it might be quite hard to actually see if you don't go cross-eyed in the process, but at least others around you will probably get a good show. Personally, I feel like the mask is covering up every part of of your face except the part that could actually be in danger from a hummingbird, which is your eyes. I would be afraid of a hummingbird stabbing me right in the eyes with that long skinny beak and the quick and unpredictable movements similar to a meth addict holding a knife.
The inside of the hummingbird feeding mask contains a tube that holds the sweet nectar that the hummingbird feeds on, but first it's a matter of getting the hummingbirds acquainted to the mask. You first need to set the mask out on it's own so that the hummingbirds can find it and not be scared off my some idiot in a hummingbird feeder mask. Once their comfortable for a few days and keep coming back, you can sneakily put the mask on and be very still as the hummingbirds come right up to your face and feed off the sweet nectar that runs between your eyes.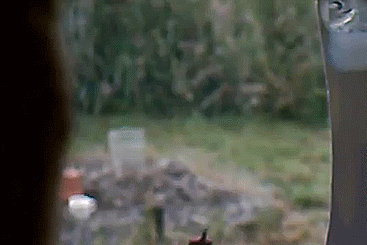 Each hummingbird mask feeder is individually hand crafted and will run your 80 bucks with free shipping to anywhere in North America. Check out the wearable hummingbird feeder mask in action via the video below.
- via OhGizmo!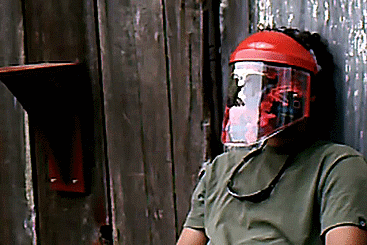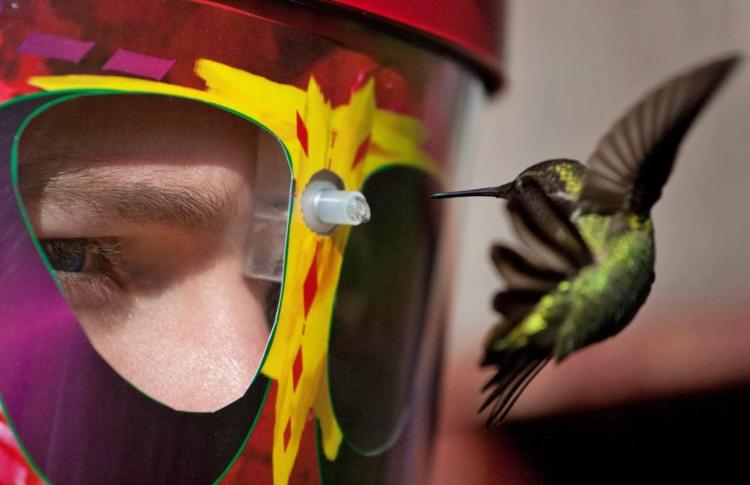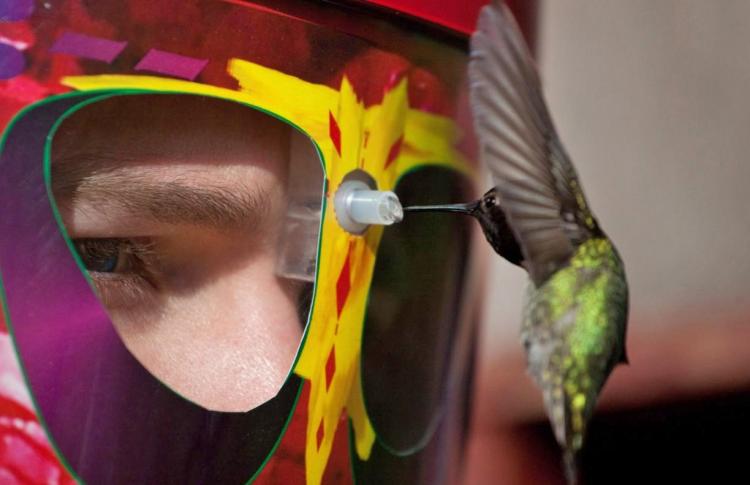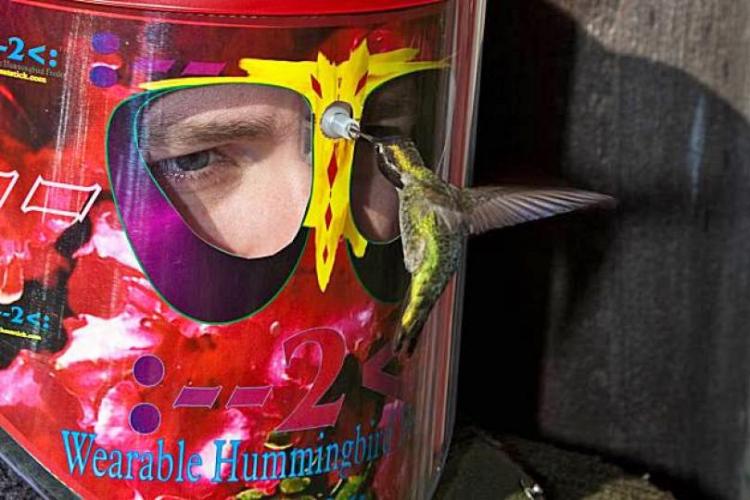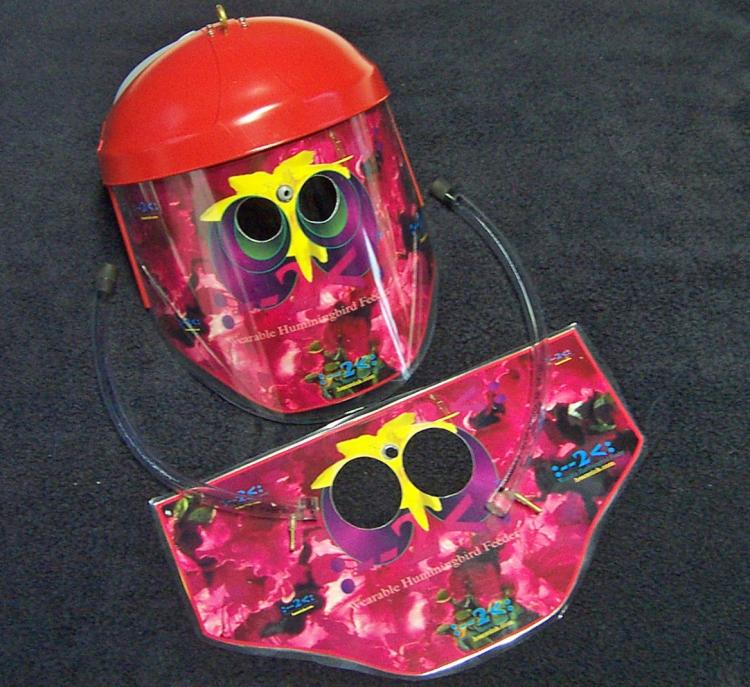 Subscribe To Our YouTube Channel