Scented Candle That Smells Like Freshly Signed Divorce Papers
Date Published: 06/25/2014 8:27 AM
Nothing quite matches the smell of freshly signed divorce papers, so why not recreate that smell years after you actually filed for divorce to celebrate the riddance of that bitch you wasted 5 years of your life on. Made by the Flicking Candle Company, the freshly signed divorce papers scented candle is made to smell exactly like the day you got your life back, and is probably the most perfect gift you can give a newly divorced person to help celebrate their new-found independence.
The freshly signed divorce papers candle is made in the United States from 100% soy, along with unique fragrances that it give it that fresh paper smell, and is sure to fill any room with smells of happiness and relief.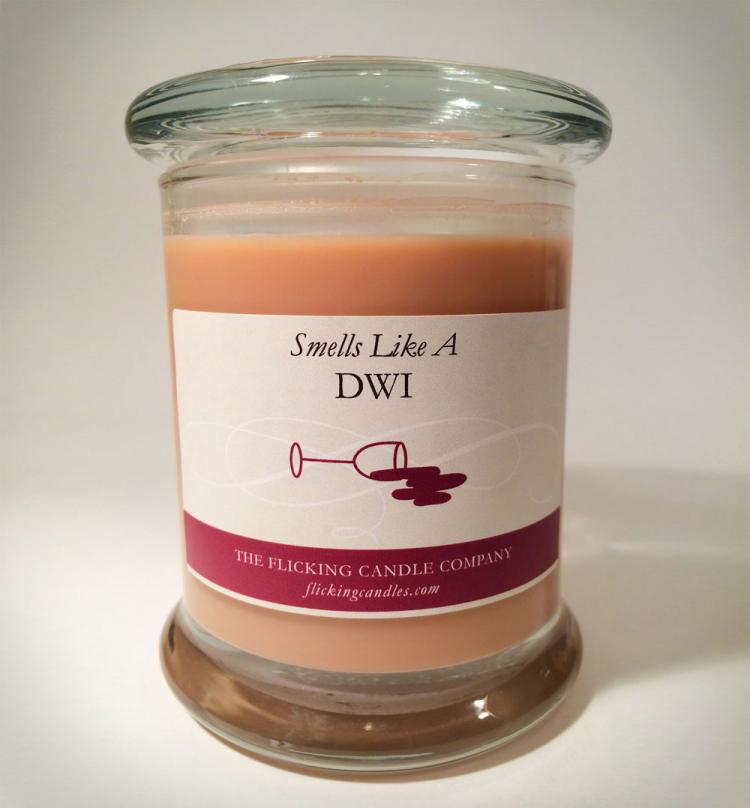 Be sure to check out their other hilarious candles that are perfect for any uncomfortable situation, such as: Smells Like a DWI, Smells Like a College Rejection Letter, Cancelled Vacation, or Grandma's Last Christmas Tree.