The Pocket Shot: A Modern, Powerful, and Circular Slingshot
Date Published: 08/03/2015 9:22 AM
Buy Now

@Amazon
Buy on Ebay

The Pocket Shot is a circular slingshot that looks like it's a balloon tied to a cut up Gatorade bottle cap, but in essence it's an extremely compact yet powerful slingshot that's able to whip a variety of different shaped and sized objects at up to 350 feet per second. The patented circular design of the Pocket Shot allows you to load the slingshot, aim it, and hit different projectiles at two to three times the rate of a regular slingshot. Plus the Pocket Shot is extremely compact as it measures just 1.3 inches deep when closed, which makes it perfect to carry around in a pocket, backpack, or tackle box. The Pocket Shot can essentially shoot anything that you can fit inside of it, but in order to not tear the pouch, it's recommended to use 1/4 inch to 5/16 inch steel slugs, marbles, or small paintballs.
The Pocket Shot is made from a latex pouch, and a fiber reinforced composite outer ring that holds the pouch in place. The slingshot comes with two different types of latex pouches, a standard pouch which are the most durable and will last for up to 300-500 shots with speeds at up to 275 feet per second, and then there's the pro-pouch that's made to be more stretchy, easier to shoot, and will inflict more damage, but will not last as long as a standard pouch. The pro pouches will last for up to 200-400 shots, and will allow you to shoot at speeds up to 300-350 feet per second.
With the waterproof pouch you can easily store your ammo right in the slingshot itself to assure your ammo is safe and dry. Using an optional Whisker Biscuit Cap, the Pocket Shot can also be used to shoot arrows, or if you're feeling quite desperate while stranded out the wilderness it can even be used to fish with.
Click here for a 250 count package of ammo that's meant to be shot by the Pocket Shot slingshot, and also, be sure to check out the slingshot in action via the video below.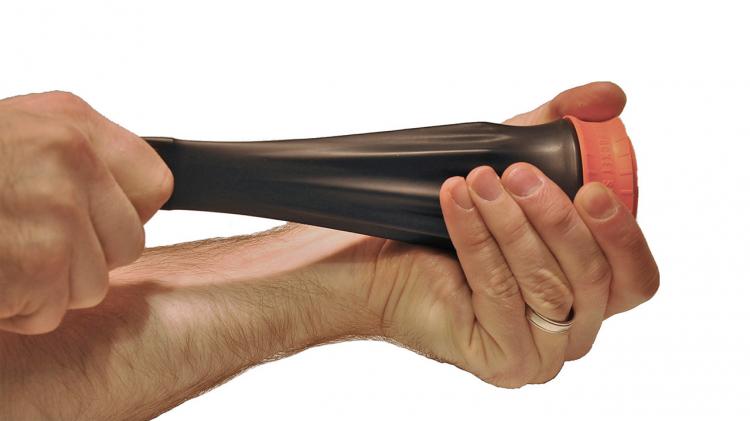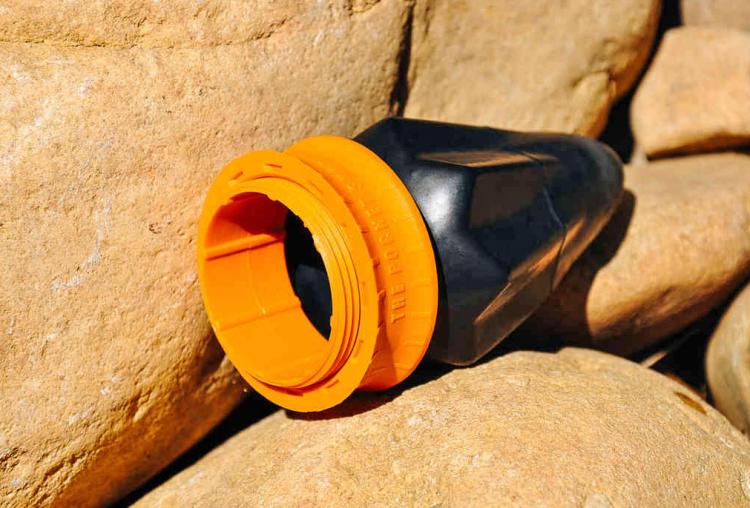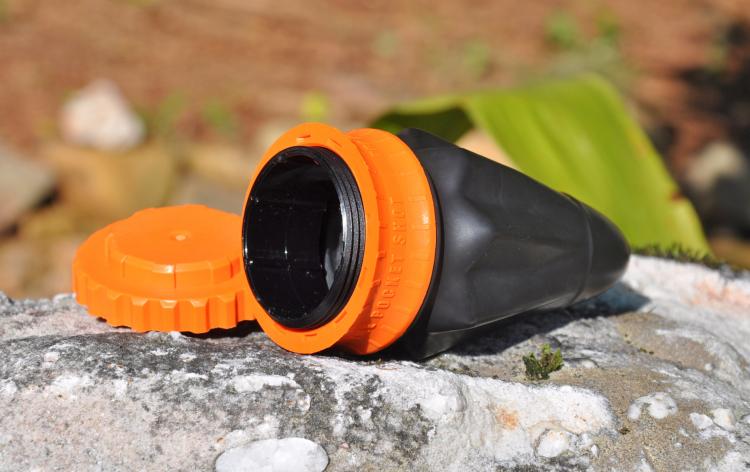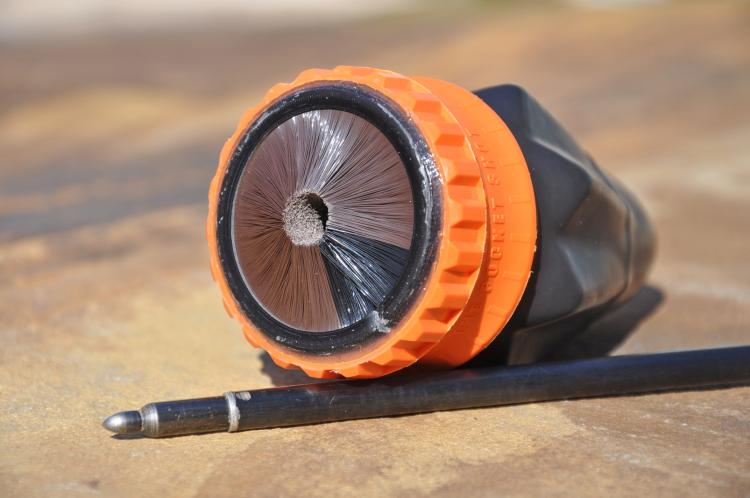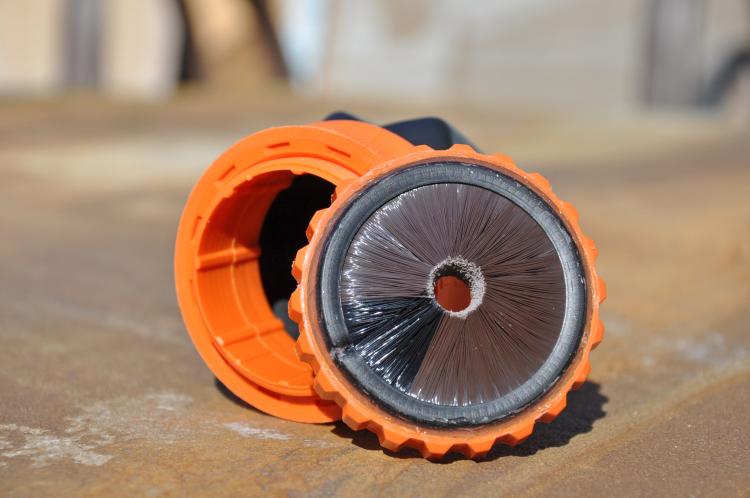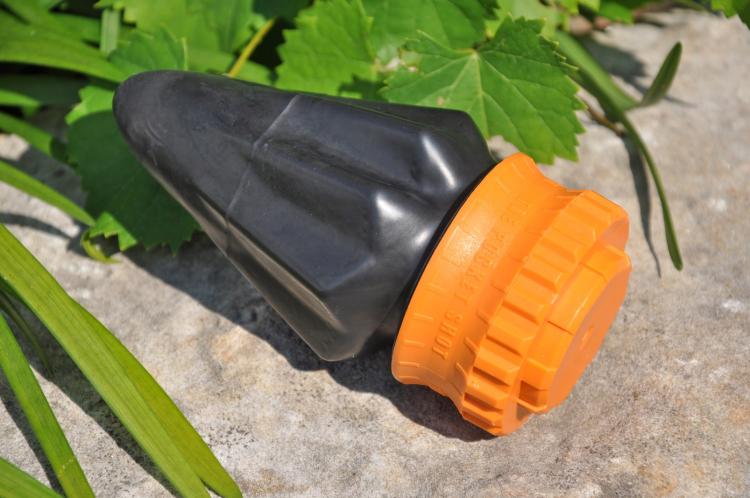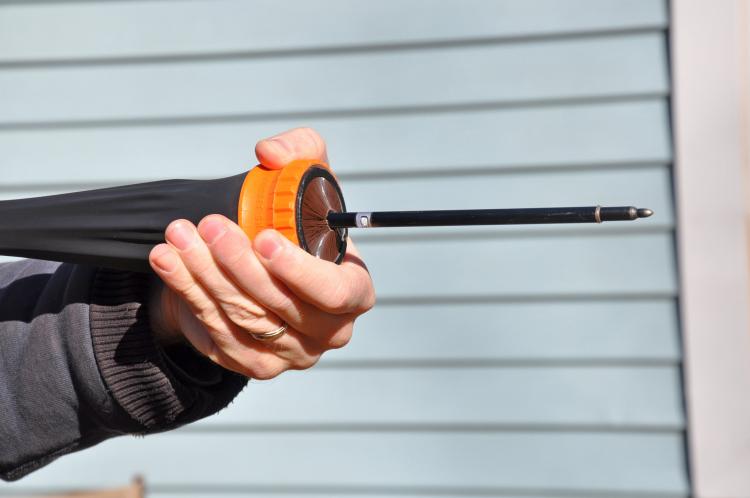 Subscribe To Our YouTube Channel