Mini Museum: A Portable Collection Of Rare Items From Earth and Beyond
Date Published: 10/12/2015 6:46 AM
The Mini Museum is a small glass portable museum that showcases a variety of rare items, specimens, and curiosities. Perfect to place on a desk at work or just to showcase on a mantle at home, the portable mini museum will contain by far the most unique items ever to be placed on your desk. The Mini Museum contains 26 different unique items, including parts of the asteroid belt, an Ammonite marine animal dated to be 110,000,000 years old, dinosaur skin, a part of the golden gate bridge, raw emeralds, martian atmosphere, a piece from the first super computer cray-1, as well as a whole lot of other super interesting artifacts. Each Mini Museum is hand made from the actual elements and items that they are labeled with, which makes the hefty price tag that much more understandable.
Each Mini Museum is hand crafted and placed by hand inside a thick Lucite acrylic case, comes in only one size that measures approximately 5 inches tall x 4 inches wide x 1 inch thick, comes in a protective micro-fiber pouch along with a handsome display box, and are limited as they are only offered for a set amount of time before they stop making them (or run out of materials).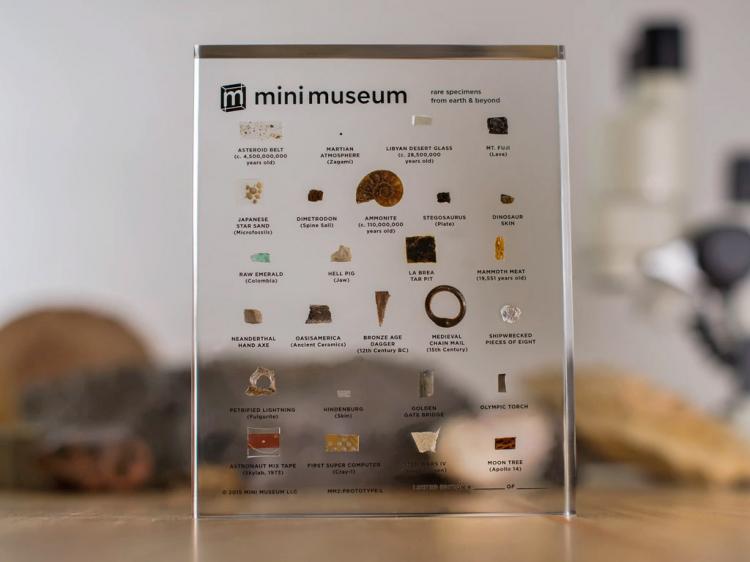 This is actually the second iteration of the Mini Museum, as the first Mini Museum raised over $1.2 Million in a successful Kickstarter campaign back in early 2014. This time around they have a completely new set of artifacts and curiosities in the mini museum. They are still funding it through Kickstarter and have already raised over $775k, so go reserve yours now. The Mini Museum 2 is expected to start shipping in December of 2015.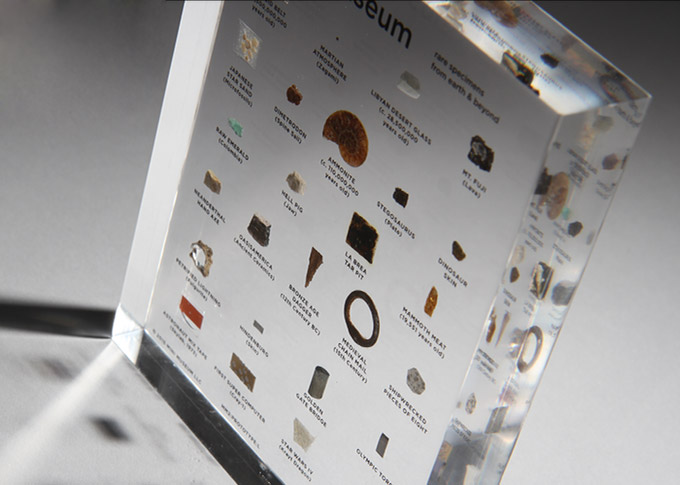 Check out the Mini Museum 2 in action via the video below.

- via GearHungry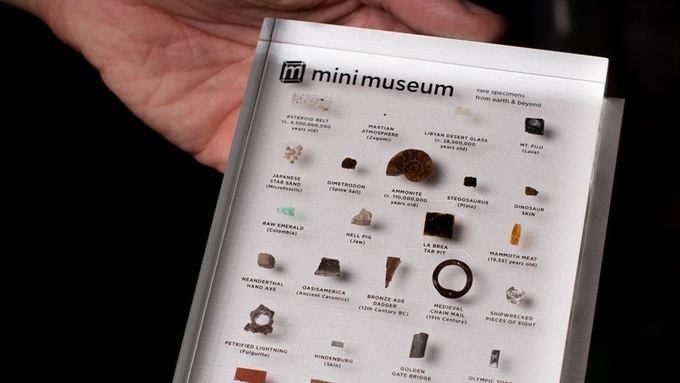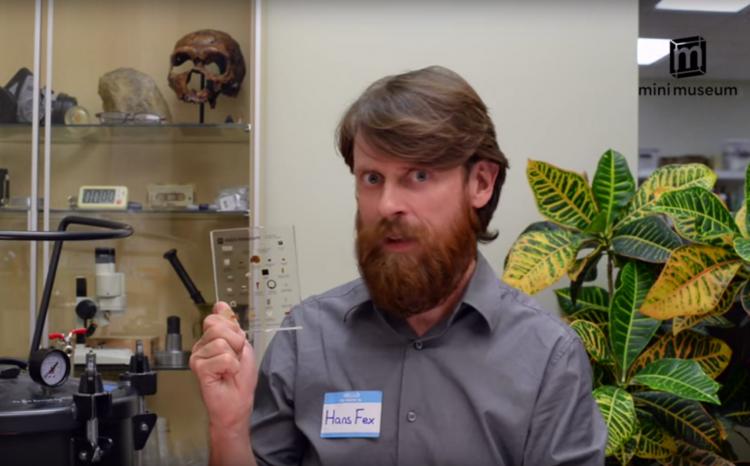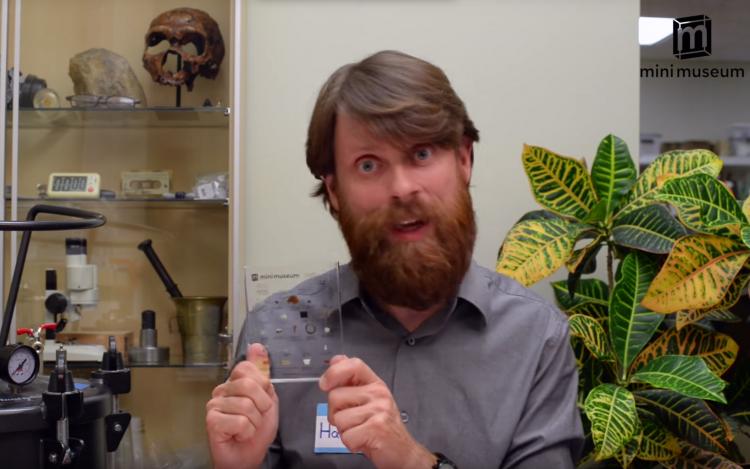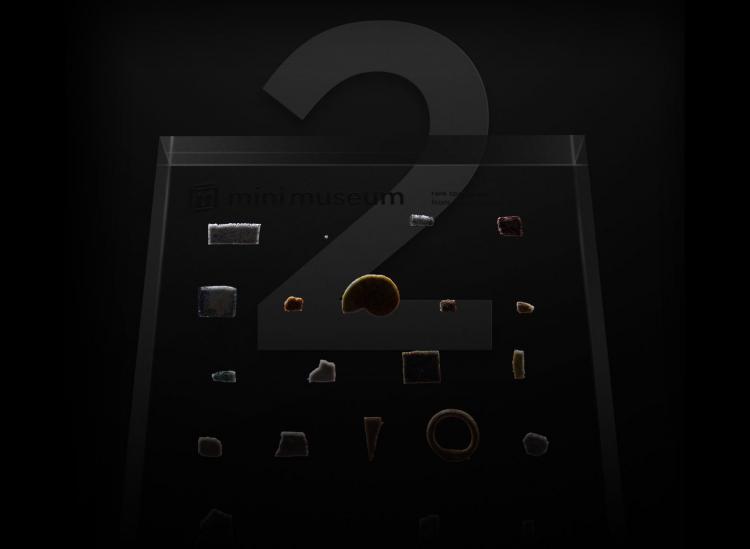 Subscribe To Our YouTube Channel