The Master Pan Lets You Cook Your Entire Meal On a Single Skillet Pan
Date Published: 07/28/2016 3:30 AM
Buy Now

@Amazon
Buy on Ebay

The Master Pan is a skillet pan that has 5 separate compartments so you can cook every part of your meal using just one pan. No longer will you need to start up your entire stove, and get 4 or 5 pans going at once, just to get some breakfast going, the Master Pan only requires 1 burner. Even though the pan is quite large and is probably bigger than the size of 1 burner area, the pan is made from a heavy gauge metallic base that evenly distributes the heat throughout the pan.
Using just the one pan, you can create an entire breakfast, a salmon dinner with veggies, a full set of fajitas, or pretty much any combination you want. The possibilities of options are endless. Plus due to the design of the Master Pan, it has in-built portion control so you can create perfect portions for healthier eating.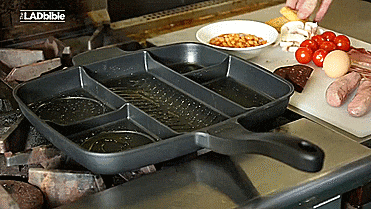 The Master Pan all-in-one skillet pan uses a Whitford's XYLAN PLUS double layer non-stick coating that makes the pan non-stick and stain-resistant, plus the pan is oven and dishwasher safe, which makes it a breeze to clean up afterwards. The pan is safe in the oven at temperatures up to 350 degrees F, uses an ergonomic bakelite handle, and offers a total cooking space of 15 inches long x 12 inches wide x 1.25 inches thick.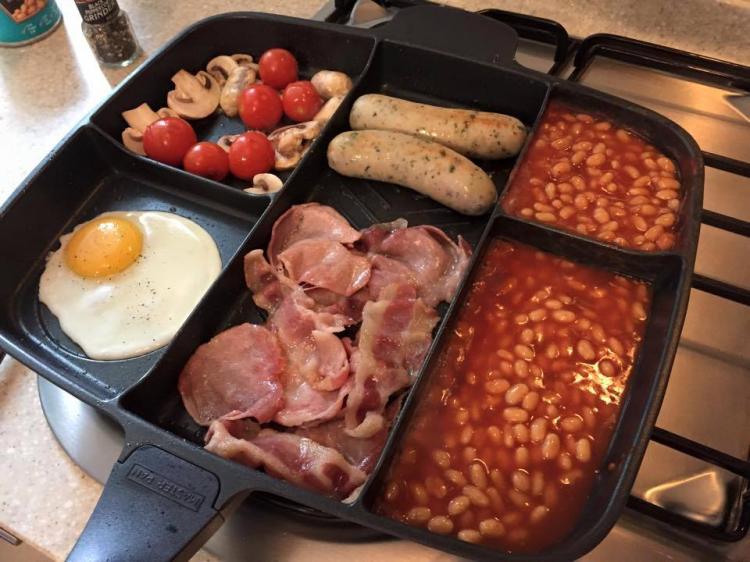 Check out the Master Pan in action via the video below.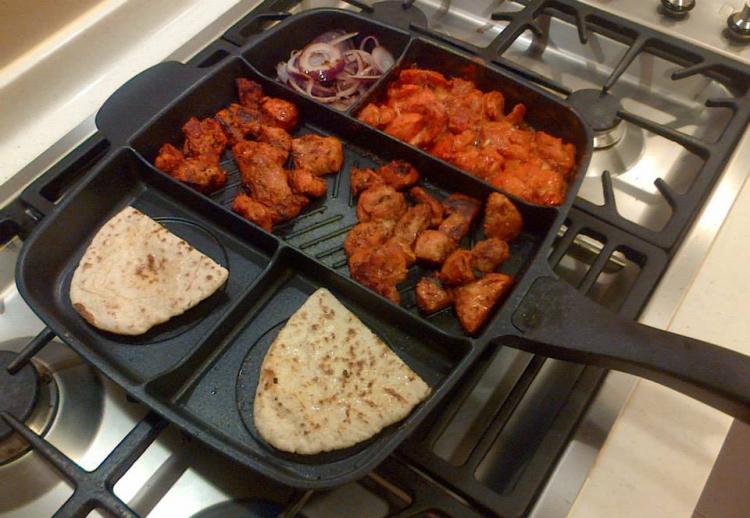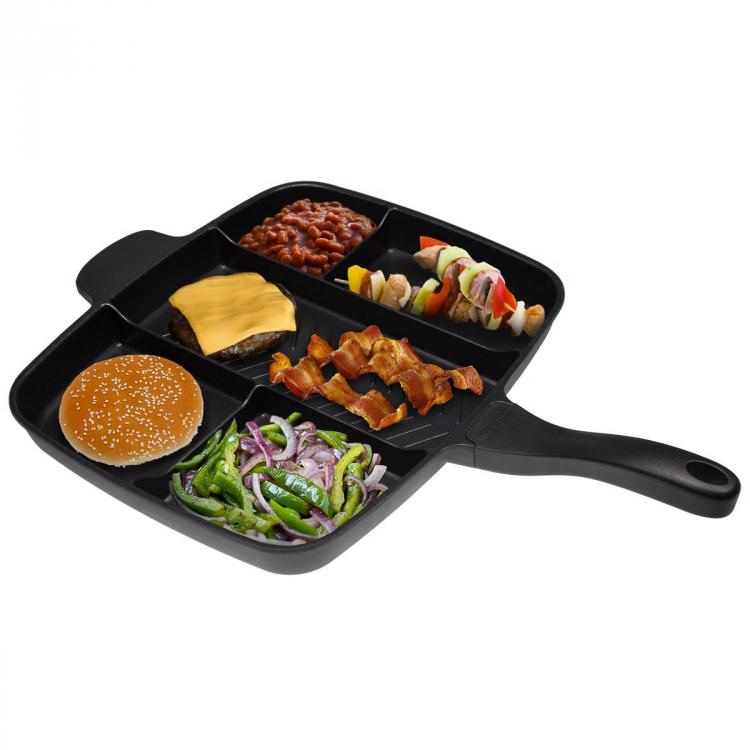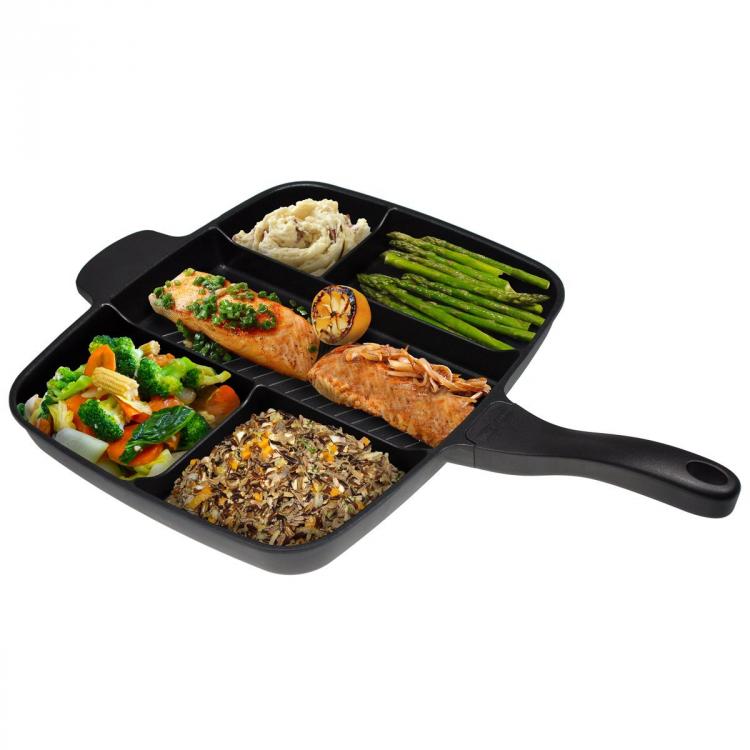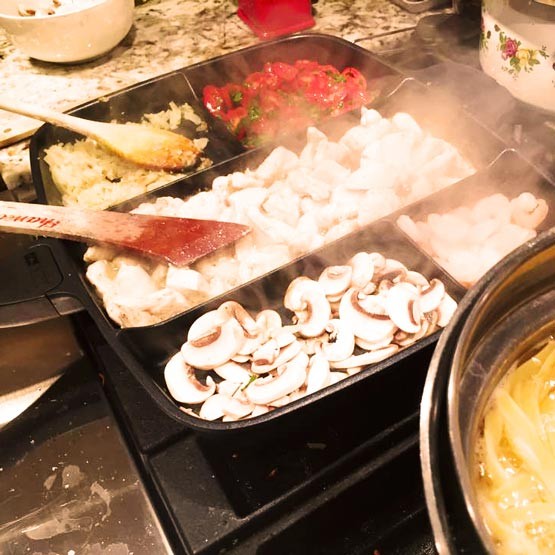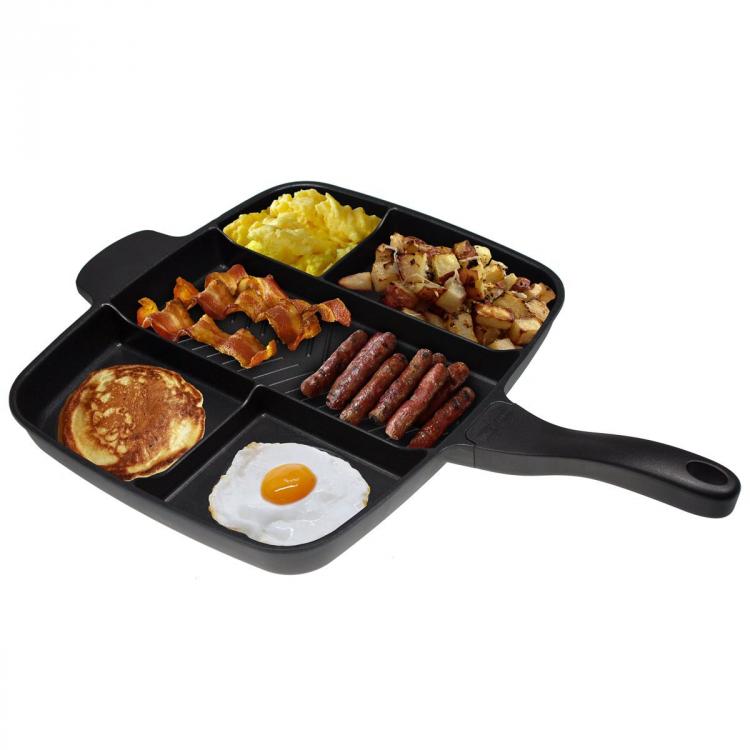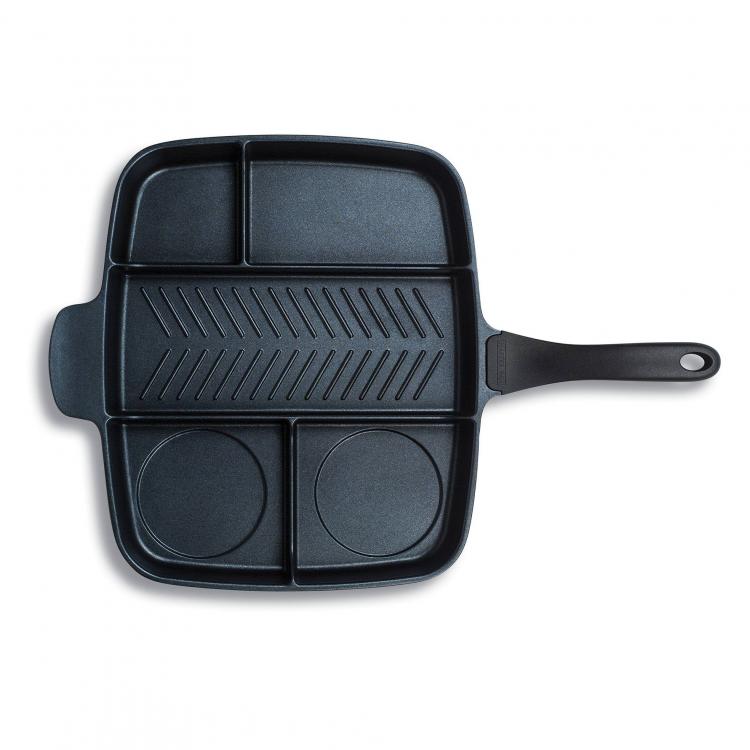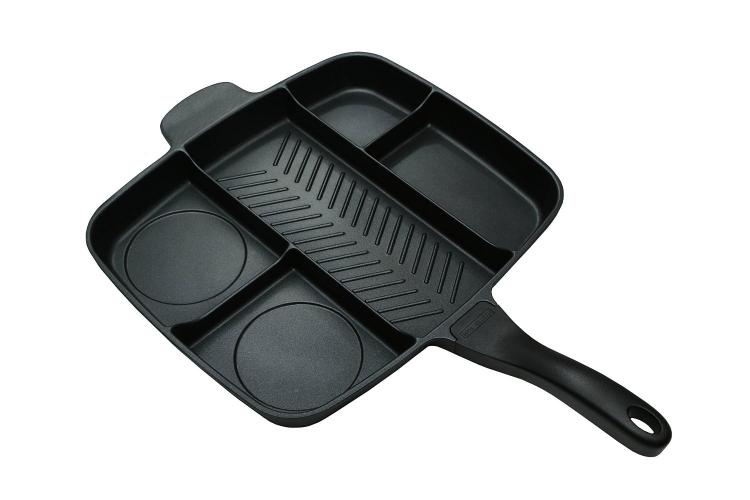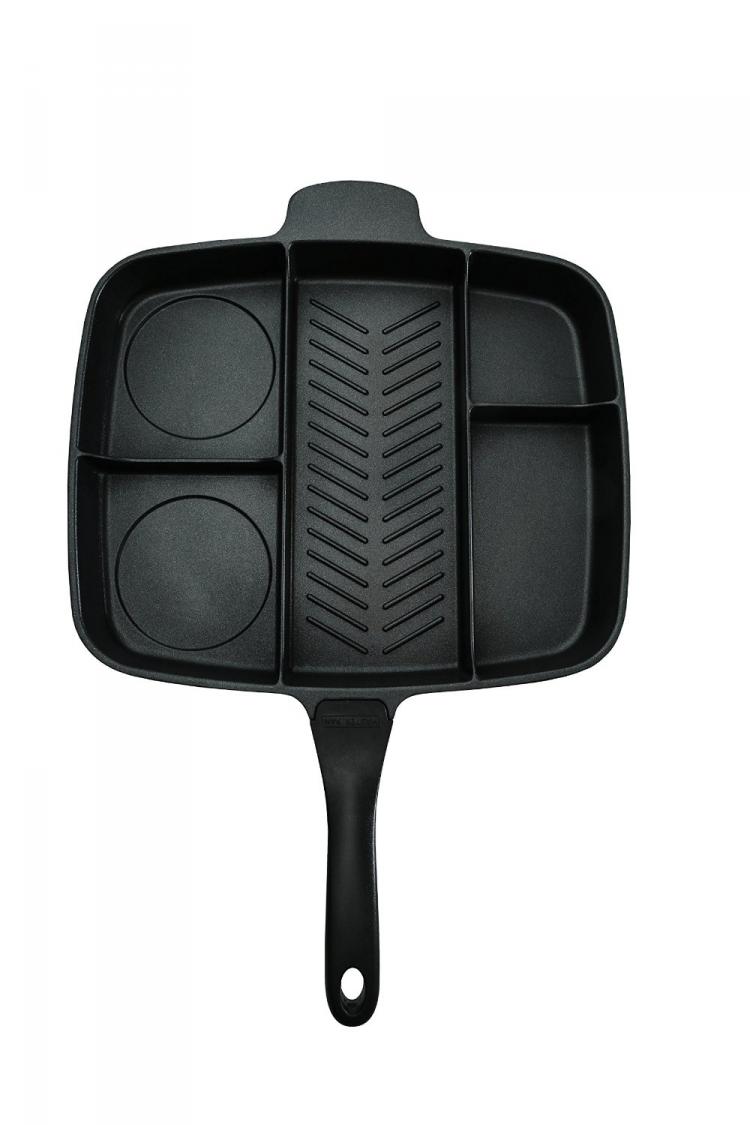 Subscribe To Our YouTube Channel