Spinning Gymnastics Guy Toy
Date Published: 04/28/2015 4:05 AM (Updated: 03/23/2017 3:27 PM)
Buy Now

@Amazon
Buy on Ebay

There are few toys in life that come around and offer you an extreme and joyous amount of fun over and over again for the rest of your life. This is most likely not one of those games... This Japanese gymnastics game features a guy that you spin around a bar and then try to release him at just the right time for him to 1) land right side up on his feet, and 2) land within a red stripe within the landing pad for the most points. Assuming you're with a group of people, this game will probably give you a lot of fun for a night, but will probably wear off after a few days.
The "Daisharin Tetsubo-kun Horizontal Bar Gymnast Game" as so it's called has two buttons, one for spinning the gymnastics guy, and one for releasing him, it's powered by 4 AA batteries (which are not included), instructions are included but are only in Japanese (but don't worry it's quite easy to figure out), and comes with a high bar gymnast, a horizontal bar and frame, and a dismount mat.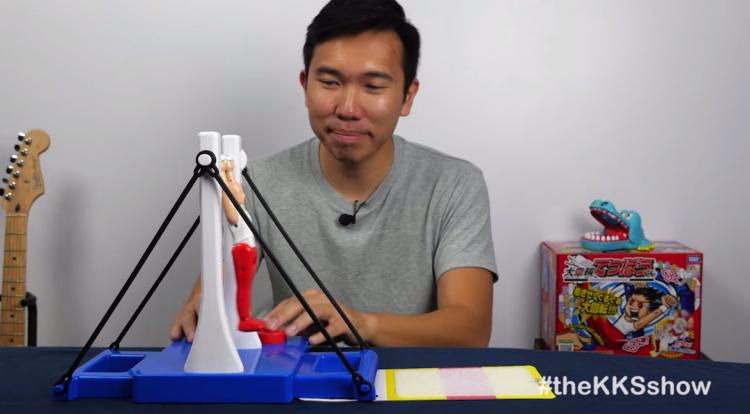 The mat that the guy lands on also comes with a measurement chart, so not only can you try to land the guy in the red stripe standing up, but if you're not worried about form or posture, you can see how far you can actually launch the guy outward from the bar.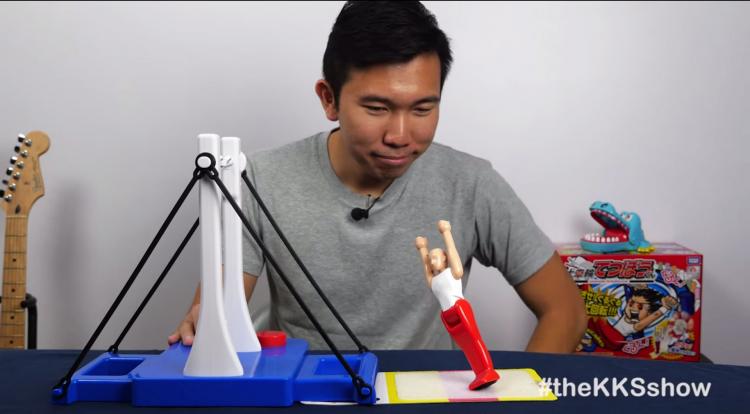 The Japanese culture blog Kawaii Kakkoii Sugoi, recently tried out the game which you can check out via the video below.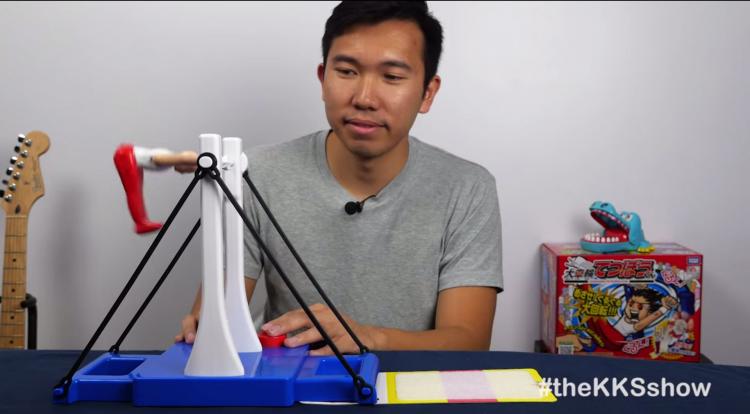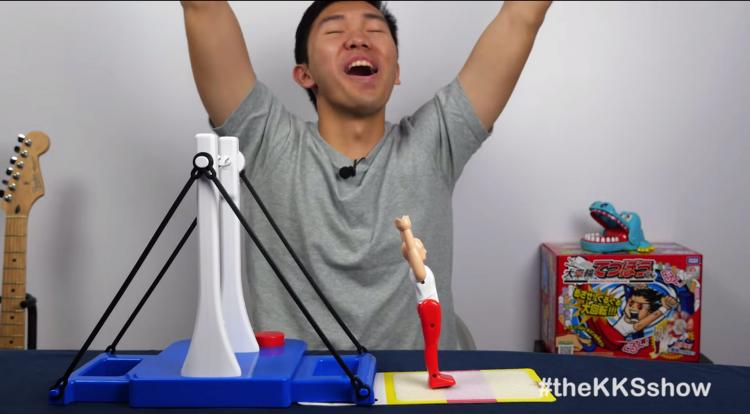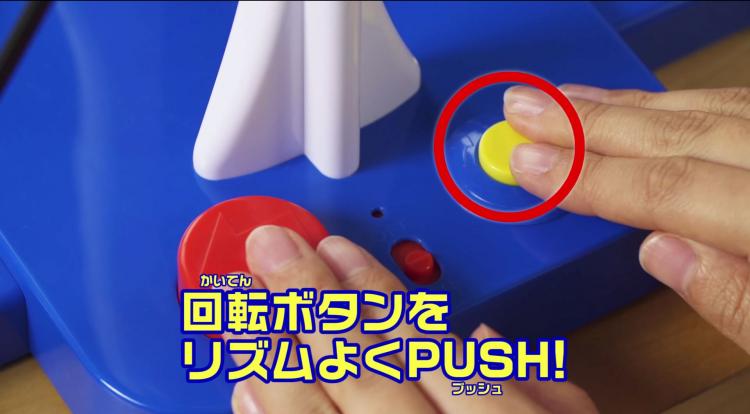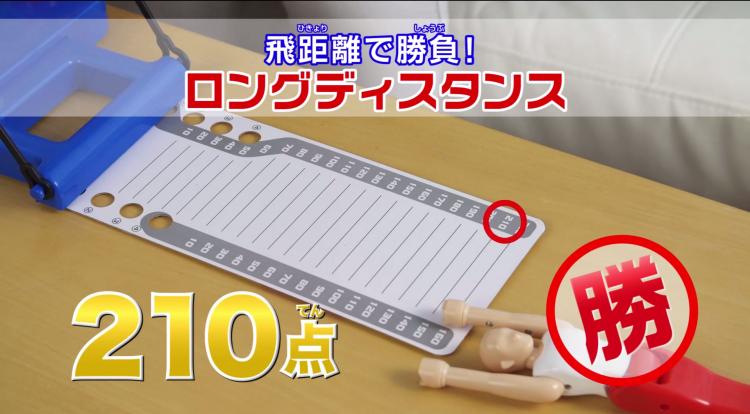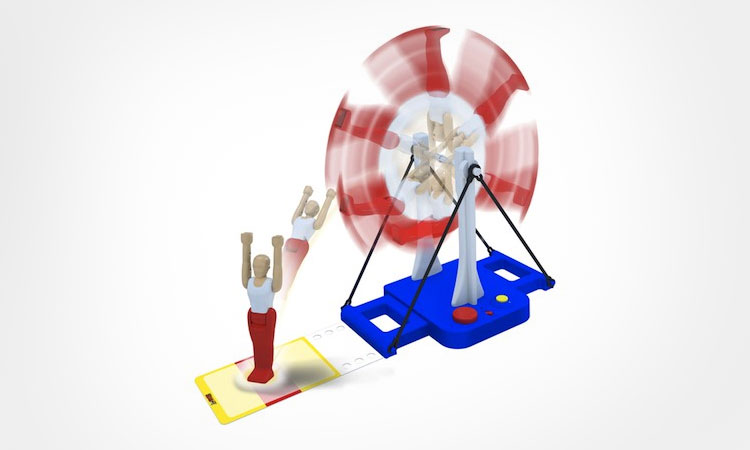 Subscribe To Our YouTube Channel