Giant 12 Foot Inflatable Beach Ball
Date Published: 04/21/2013 10:07 AM
Buy Now

@Amazon
Buy on Ebay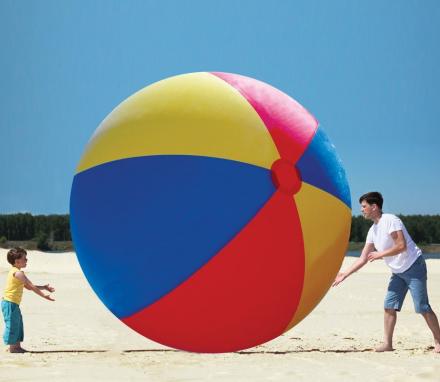 There are literally an endless number of things you could do with a giant 12 foot tall beach ball, such as... Thrown it at small children, throw it into traffic, run into it with your car, throw it off a building, jump off a building onto the ball, and so on... This site is not responsible for injuries or deaths resulting from doing the things on this list.
Need more giant stuff to play with? Check out our list of 18 Giant Yard Games!
Check out the giant 12 foot beach ball in action via the video below.