Biolite Camp-Stove Charges Your Phone Using Heat From The Fire
Date Published: 11/07/2016 10:51 AM (Updated: 07/16/2017 11:54 AM)
Buy Now

@Amazon
Buy on Ebay

Believe it or not, fire doesn't just burn energy, it creates it as well. This mini camp-stove allows you to charge your phone from the energy that it harnesses from the fire inside of it. Simply put some wood/tinder into the container and start it on fire with the help of the on-board fan. Once it gets burning, the fire will start charging the battery inside the orange container that it's connected to. You can then plug your phone into the open USB port and charge your devices when needed.
Not only great for charging your phones, tablets, or other devices while out in nature, the wood burning stove also works great for boiling water, or cooking food. The device has a built in holder on the top of it that allows you to place pots or pans on it to cook or boil water. This way you can drink clean water, cook a good meal, and charge your phone at the same time.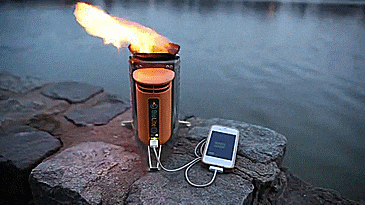 The great thing about the Biolite campstove is that you don't necessarily need to charge your phone while the fire is burning. You can simply charge the Biolites battery with each fire you have in it, and then charge your phone when needed. For 20 minutes of charging your phone using the camp-stove, you'll get 60 minutes of talk time on most smart phones.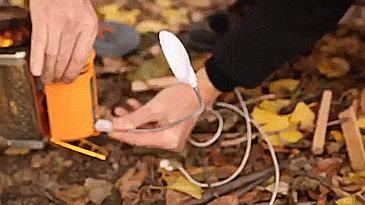 The Biolite campstove also has a fan that helps you start your fire. Put the fan on low when you're trying to start your fire, and turn it on high when you've got it started and want it to get bigger. A light on the Biolite will also let you know when it's ready for you to plug a device in for charging. When the light is orange it needs a little time to warm up, whereas when the light turns to green, you can plug in your device to start charging.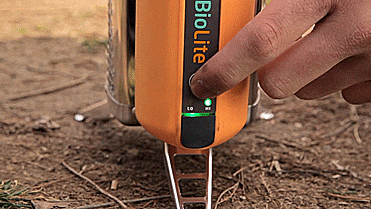 During a full burn, you'll be able to boil 1 liter of water in just 4 minutes and 30 seconds. The phone charging camp-stove weighs about 2 lbs, easily fits into a backpack or bag, and measures 8.3 inches tall x 5 inches wide x 5 inches deep.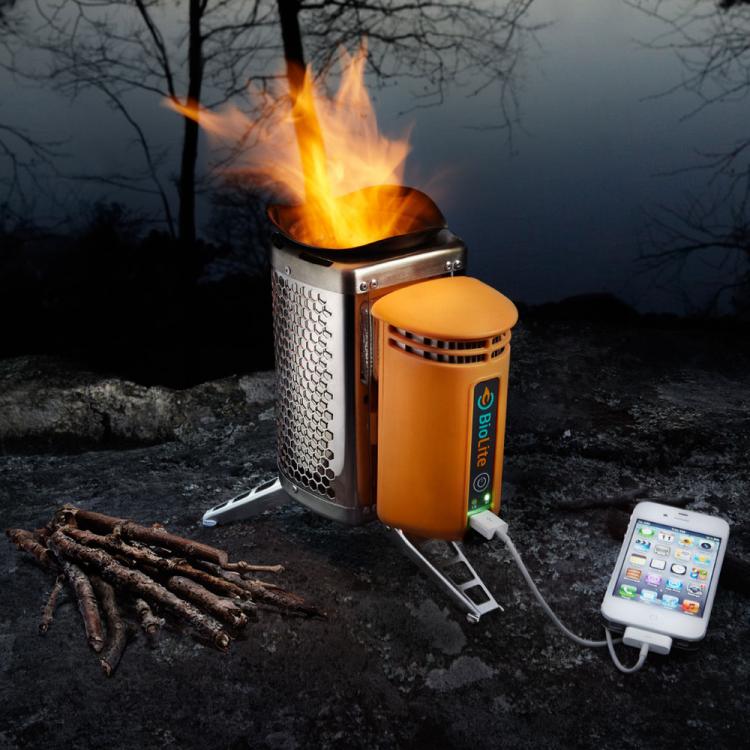 Check out the Biolite phone charging camp-stove in action via the video below.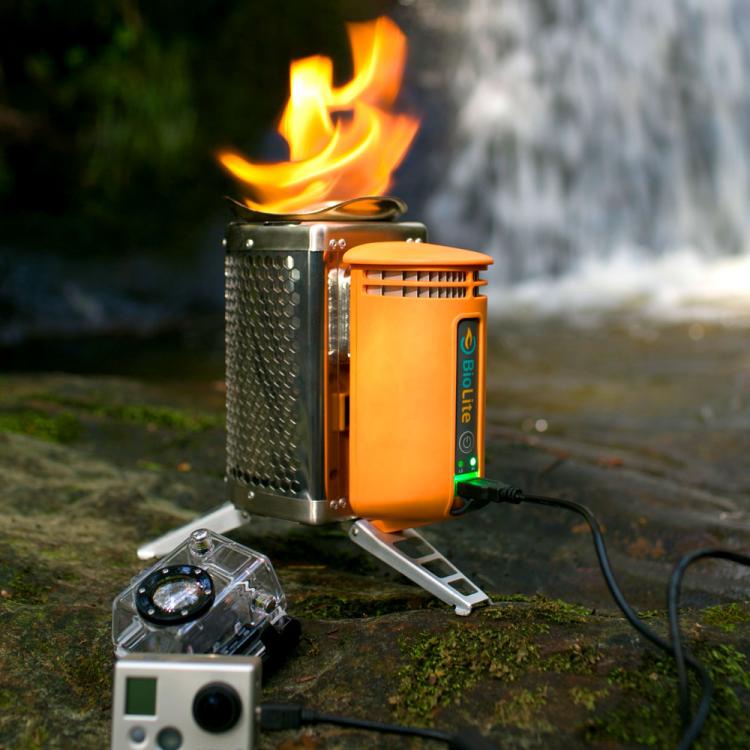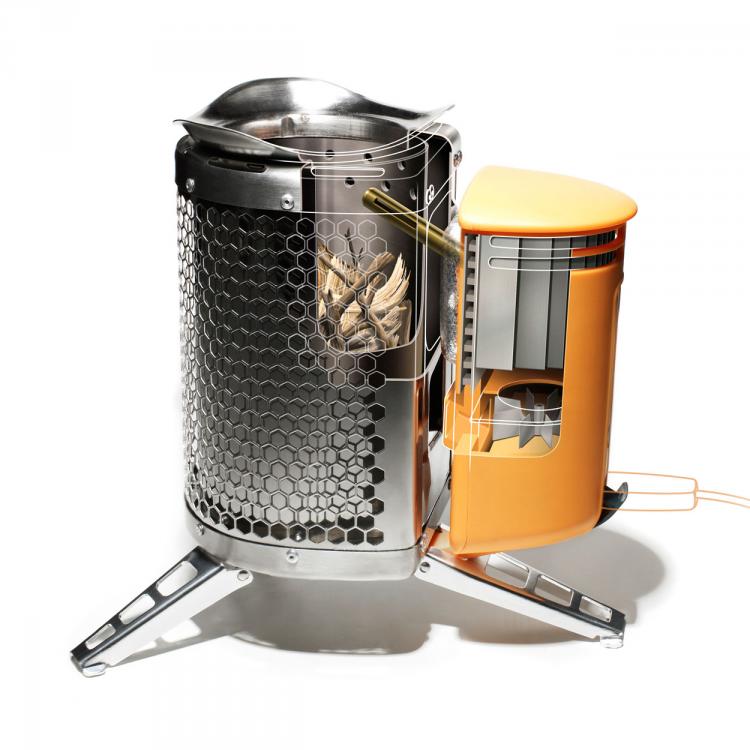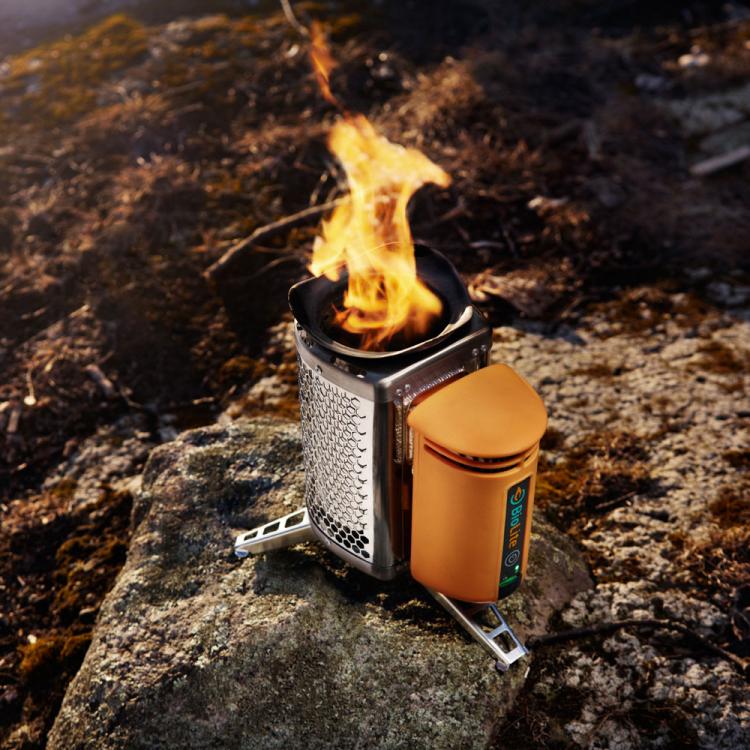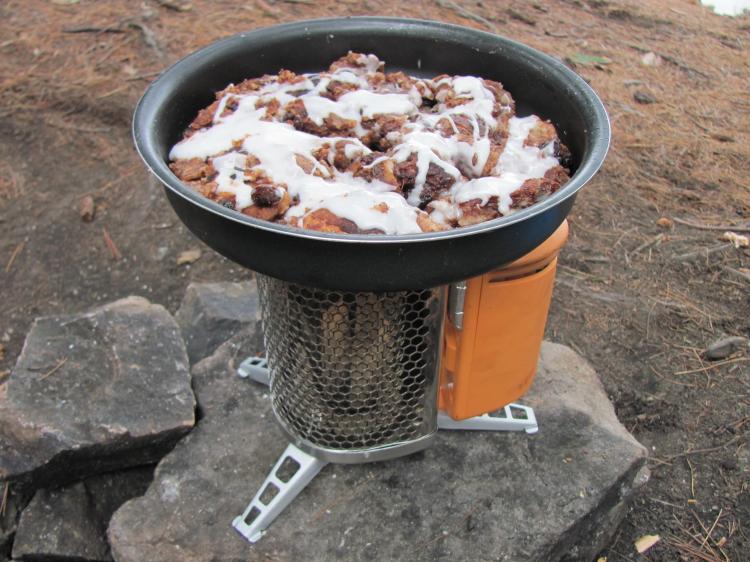 Subscribe To Our YouTube Channel