The Biaggi Hangeroo Turns Your Garment Bag Into a Duffel Bag
Date Published: 01/10/2017 12:43 PM
Buy Now

@Amazon
Buy on Ebay

Usually when I'm packing nice clothes that should probably belong in a garment bag, I stuff them into my luggage and let "tomorrow me" deal with it, which I then have to iron for about an hour the next day for it to look wearable. There's got to be better options out there. Take for instance the Biaggi Hangeroo, which is a garment bag that can actually zip up on the sides to form a duffel bag that lets you store the rest of your stuff inside of it. It's probably the best business travel bag you could ask for.
To use it, simply fold the bag flat and load up your garments on the inside of it like you would normally do, then load the rest of your items that you'd like inside the bag in the center of the folded out garment bag. Once all of your items are placed in the center, just start zipping up the sides of of the bag to form it into a duffel bag.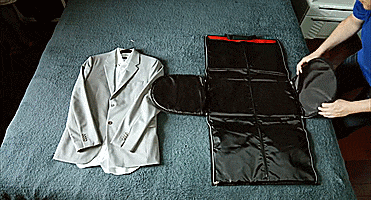 Clasps on both sides of the bag will secure the zippers closed. The garment duffel bag also features front and back exterior zippered pockets to store a few extra items, a padded carrying handle, as well as an adjustable and cushioned shoulder strap that's removable.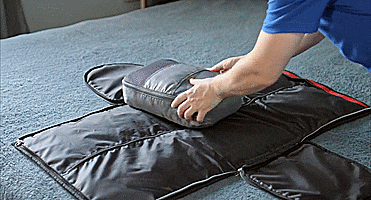 The Biaggi Hangeroo garment satchel is made from durable nylon fabric that's water resistant and super easy to clean, has a fabric lining on the inside, as well a ridged bottom panel that have screwed in feet for extra support and grip.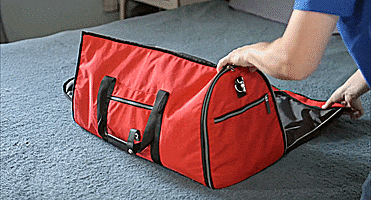 The garment duffel bag makes for a perfect business travel bag for a quick 1-2 day trip, comes in a bunch of different colors to choose from, weighs just 3 lbs when empty, measures 22 inches long x 13 inches tall x 10 inches wide when fully zipped up, and has a capacity load of 2,860 cu.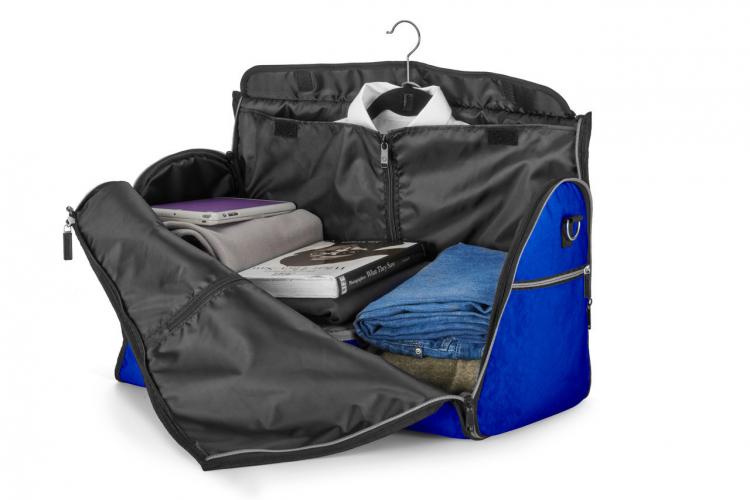 Check out the garment duffel bag in action via the video below.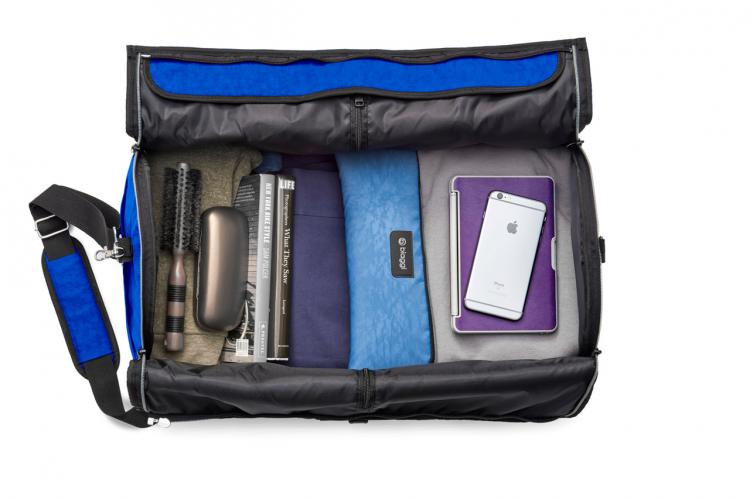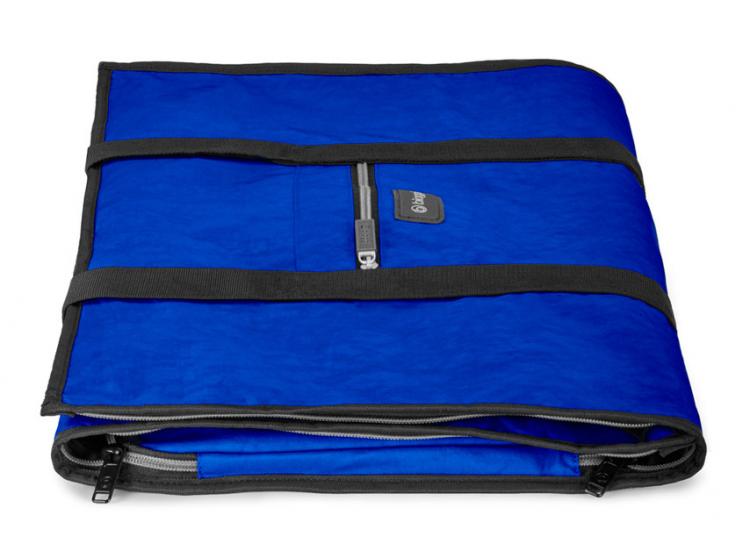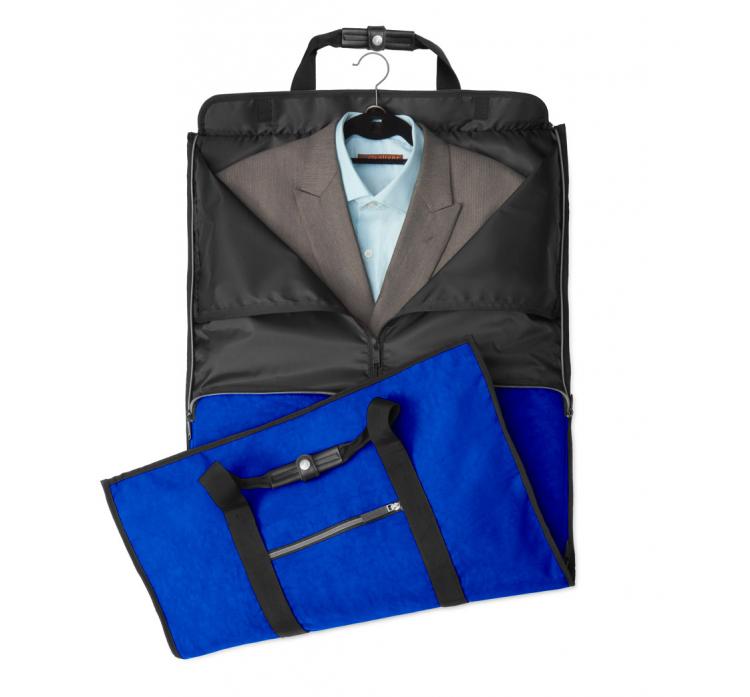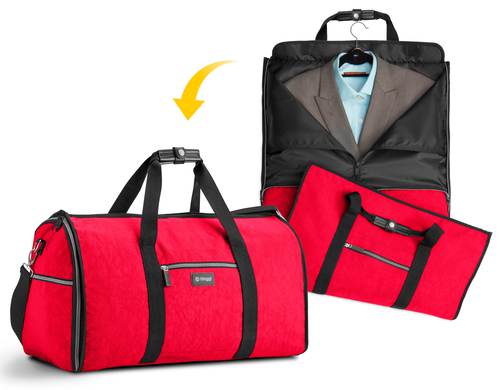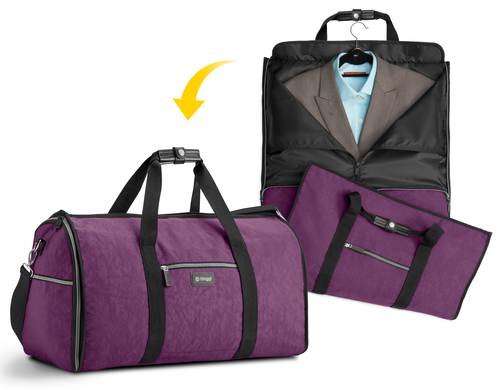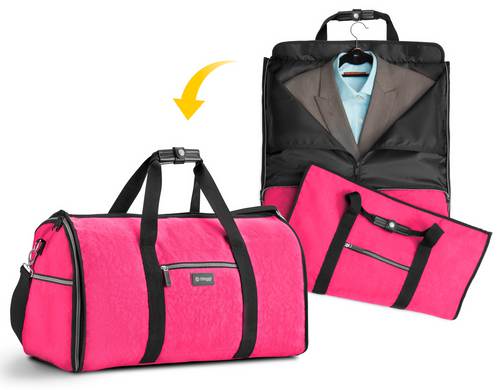 Subscribe To Our YouTube Channel