This Device Automatically Threads Your Sewing Needle
Date Published: 07/28/2015 5:10 AM
If you're looking to do a quick sew job on a ripped pair of pants, or do some hemming on a dress that no longer fits, chances are you'll spend about 10 minutes just trying to get your thread through the needle's tiny little hoop at the end of it. I mean, it's like its the size of a needle head! You need the eyes of an Eagle to just see the damn thing, that is assuming Eagles have just as good of sight nearsighted as they do farsighted, if not, replace eagle with ant. This automatic needle threading device will do all of the needle threading work for. To use it, simply put your needle into the hole on the top, lay your thread along the groove, and with the press of a button, the end of the string comes right through your needle's hole, and you'll be ready to do some sewing.
The automatic needle threading device has two different sized holes for the needle, so that it can a variety of sized needles ranging from fine quilting needles all the way to large darning needles. A great gift idea for anyone who sews and may be getting poor eyesight, which let's be honest, is probably all of them, the automatic sewing device is blue in color, and measures roughly 6 inches wide x 4.2 inches tall x 1.2 inches thick.
Check out the automatic needle threader in action via the video and/or GIFs below.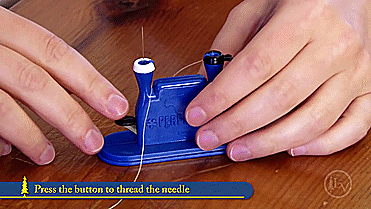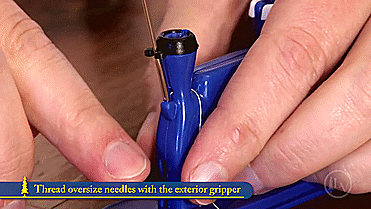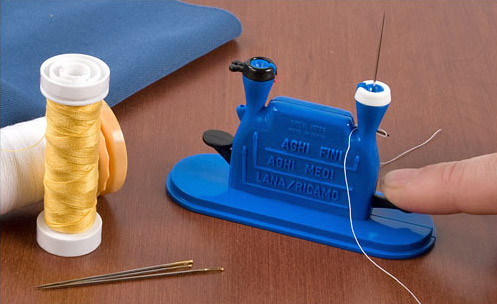 Subscribe To Our YouTube Channel