AquaVault Combo-Lock Lets You Lock Your Items To Anything
Date Published: 11/21/2016 6:02 AM
Buy Now

@Amazon
Buy on Ebay

The AquaVault is a safe that you can store your things in and lock it to whatever you like so that a thief would essentially need to run away with a huge item in order to steal your things. The AquaVault is perfect for the beach to lock your things to a lounge chair, with the baby to lock your things to the stroller, to a golf cart, boat, the bed in your dorm room, or even around your belt loop.
The Aqua Vault uses a combo lock to secure your items. To use it, simply pack your things inside, lock the clasp, and mix up the numbers on the combo lock. The device comes in two different versions, a soft fabric version which is more compact, and a hard shell case version which is a bit larger.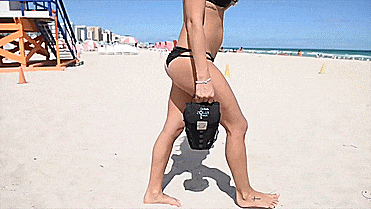 Both the hard and soft version of the Aquavault let you store your items behind the safety of a lock wherever you are, and are perfect to hold wallets, phones, jewelry, keys, watches, etc... The universal mount designs fits onto pretty much everything, and allows you to start enjoying yourself once you know your valuables are secure.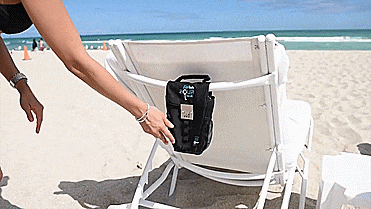 The AquaVault is easily packable, is super flexible, is water resistant, has an internal zipper pouch, a locking flap on the outside, storage pockets on the outside for stuff that you don't mind if they're locked or not, and a padded carrying strap for easy and comfy hauling around.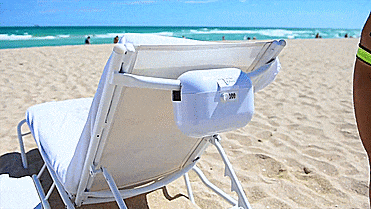 Check out the hard shell version here.
The AquaVault is made from slash resistant nylon (the soft version), and measures 10 inches long x 6 inches wide x 3 inches thick.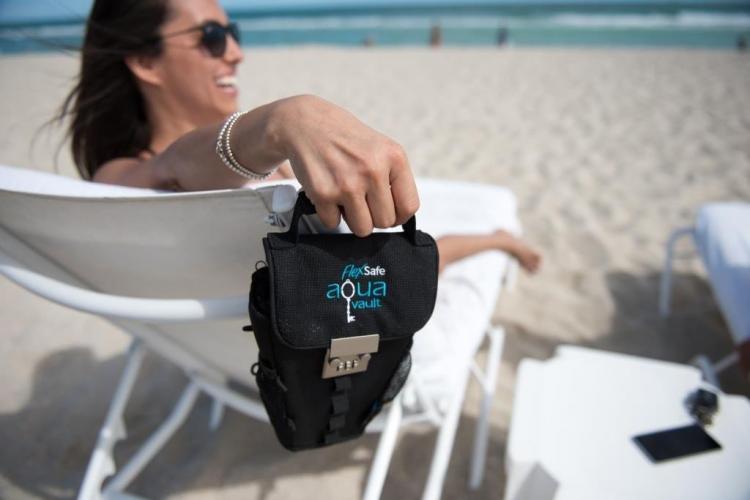 Check out the AquaVault in action via the video below.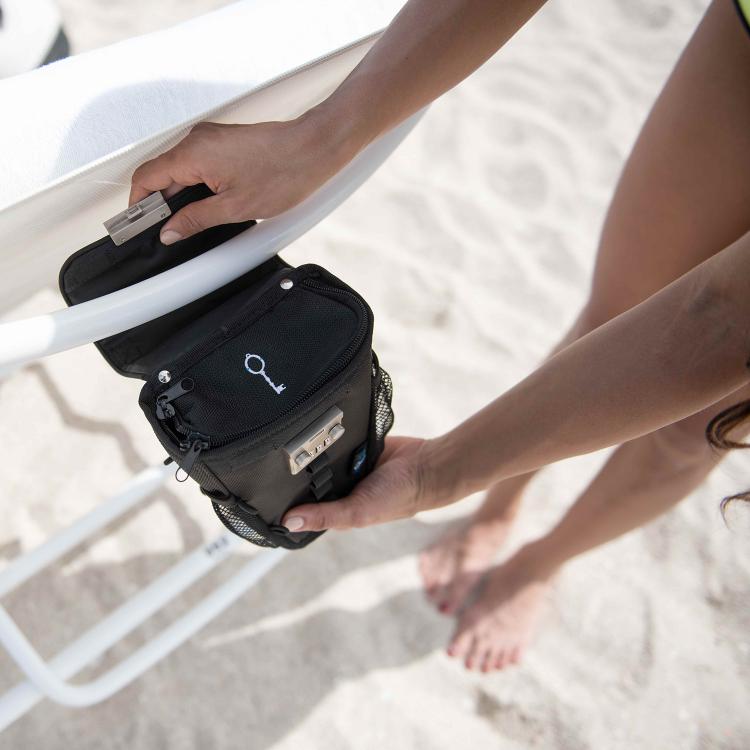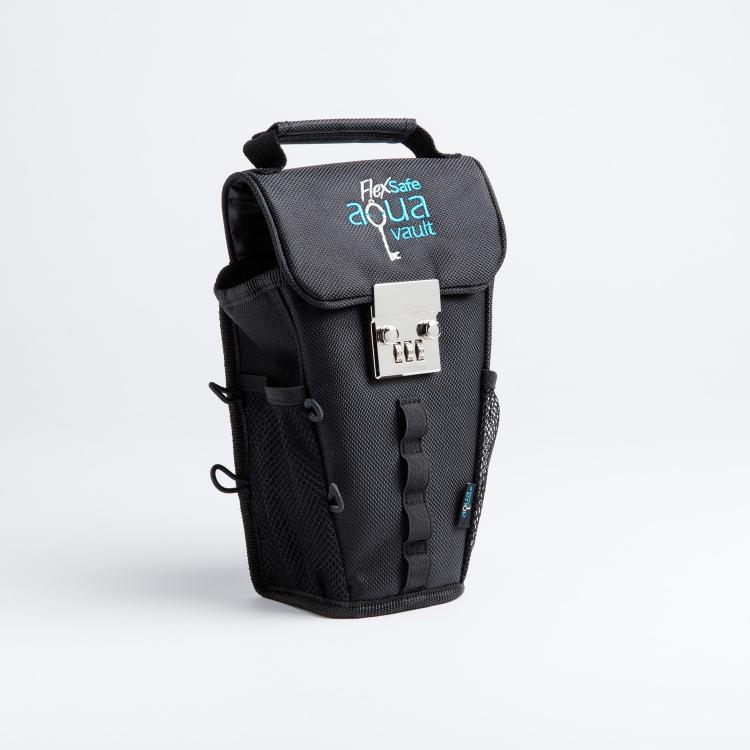 Check out the hard shell version of the AquaVault here.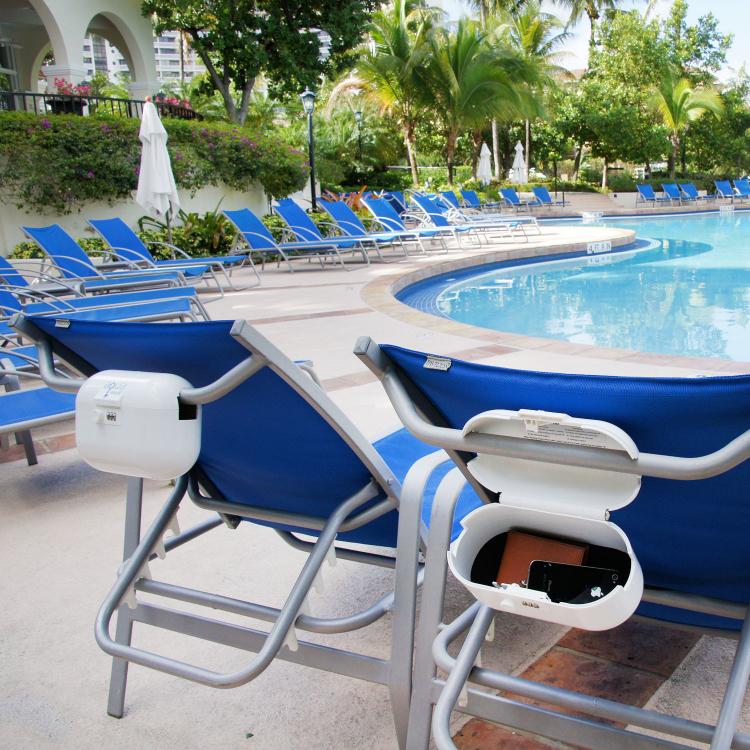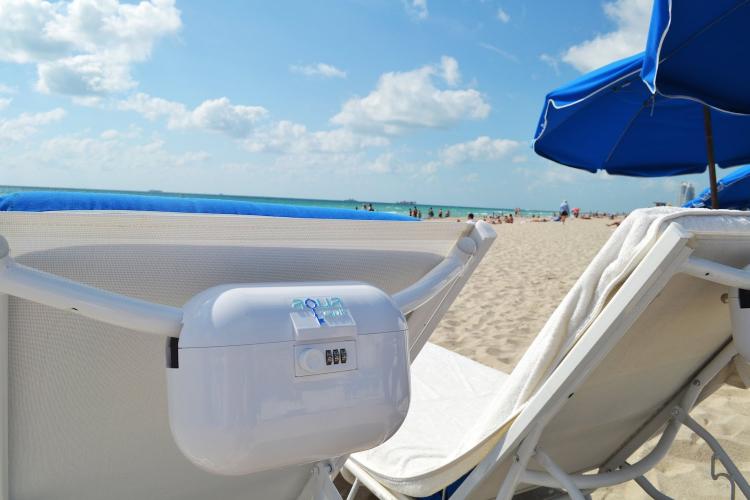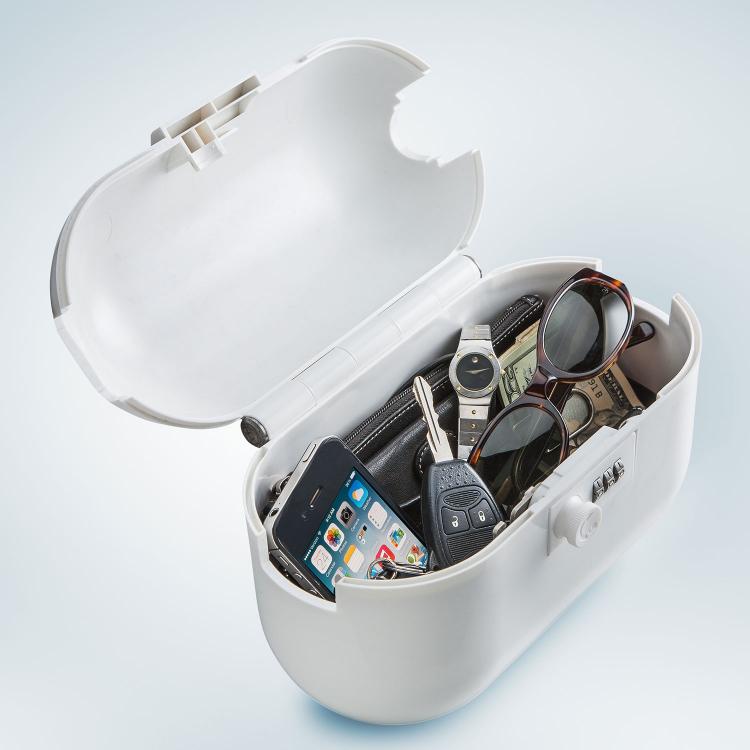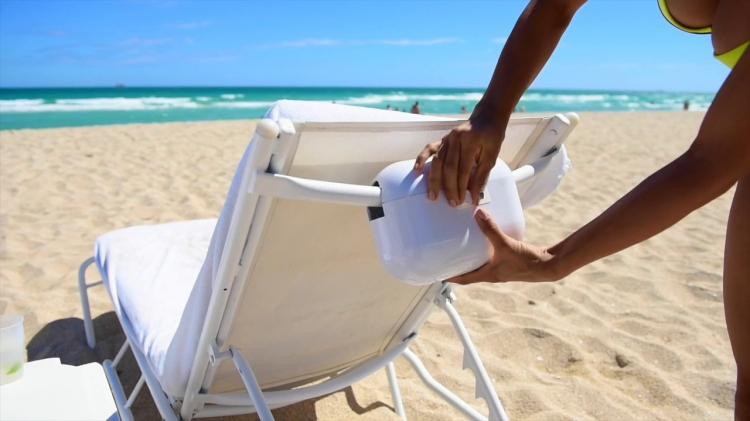 Subscribe To Our YouTube Channel