Transparent Bubble Tent
Date Published: 05/09/2013 6:53 PM
Buy Now

@Amazon
Buy on Ebay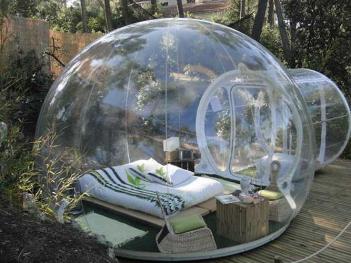 The Bubble Tent is basically a transparent apartment that you could set up pretty much anywhere you desire all in the confines of a bubble. With the Bubble Tent you can literally view the stars while you slumber, and sleep closer to nature than you have ever been before. Don't worry about the wildlife, by the time you see a bear, he will have already punctured a hole through the tent and be 2 legs and an arm deep through your wife. Finally you can have the ability to play trivial pursuit through a bubble, you will just need to install some arms and you're good to go, just remember it's moops, not moors. You have to assume there's a typo.
The Bubble Tent is made from PVC and PVC tarpaulin material which essentially makes it completely waterproof and fire retardant, has a tunnel for entering and exiting the bubble and the tent comes in a cloth bag along with a blower to blow up the tent. When fully inflated, the bubble tent measures 12 feet in diameter and weighs 220 lbs.
Now how do you get curtains set up? Or does that just defeat the entire purpose...
Click here for a bubble tent that is half transparent and has two entry tunnels.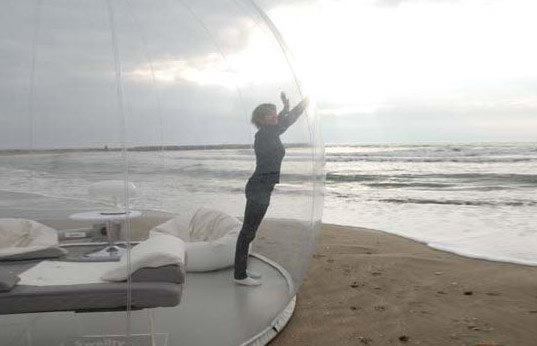 Check out the bubble tent in action via the video below.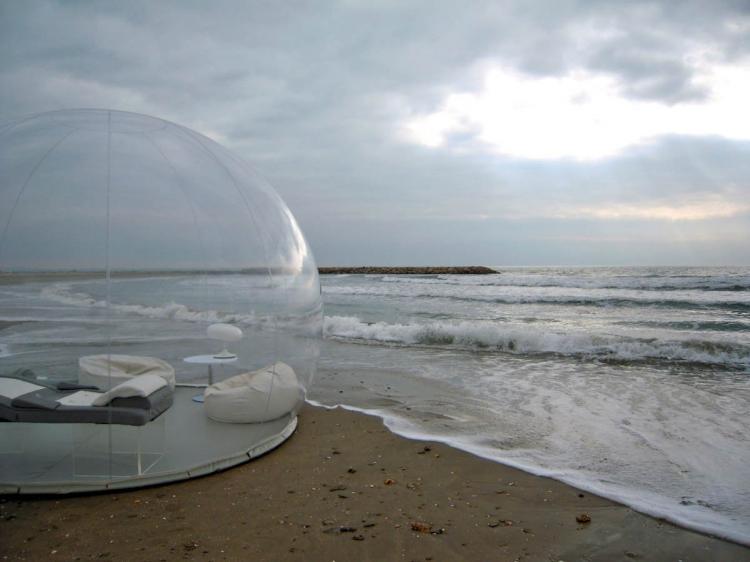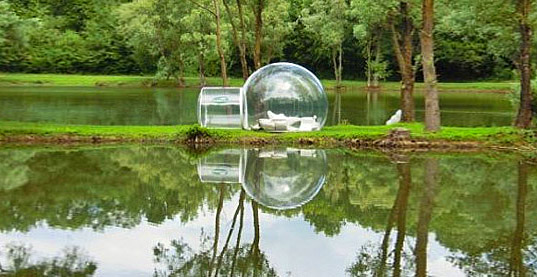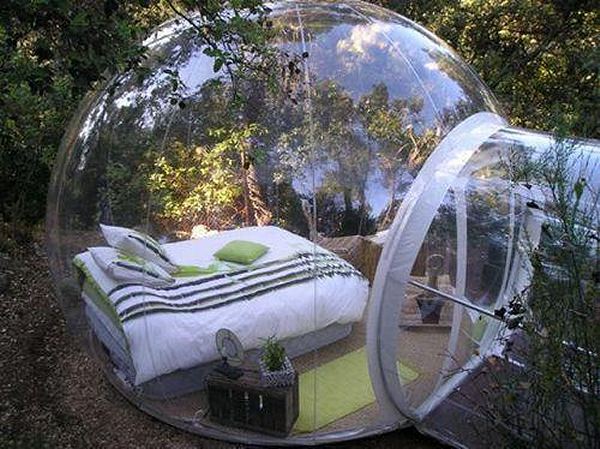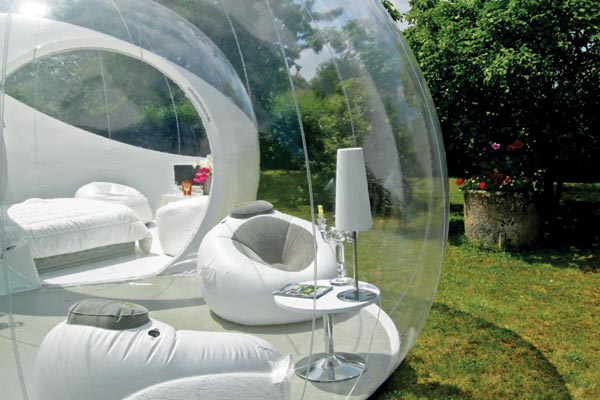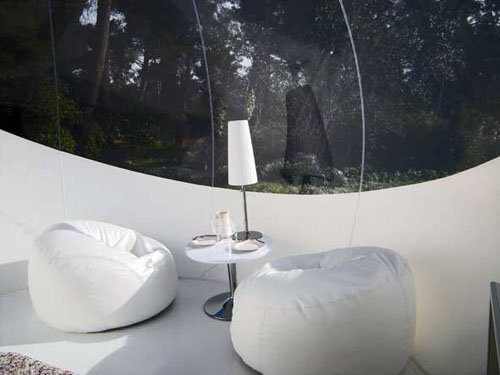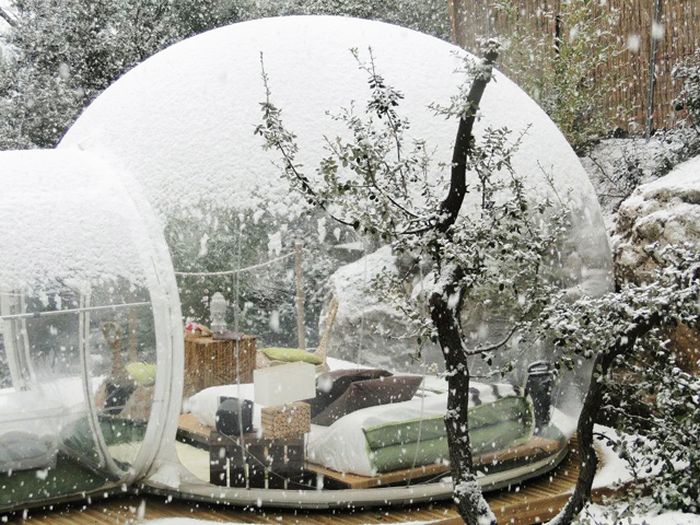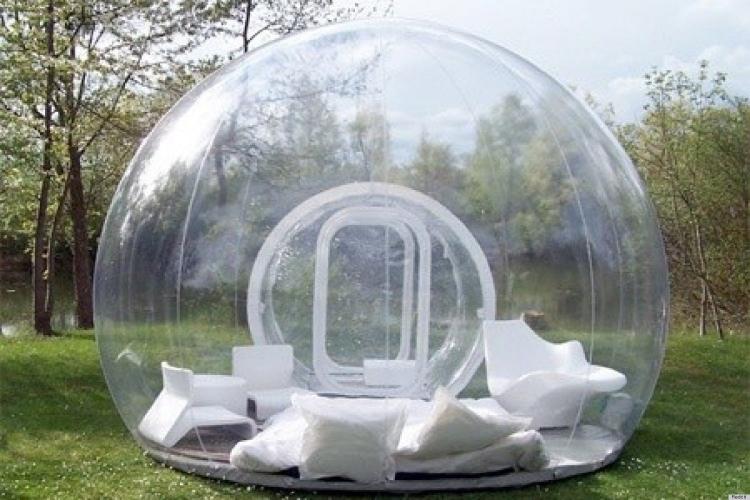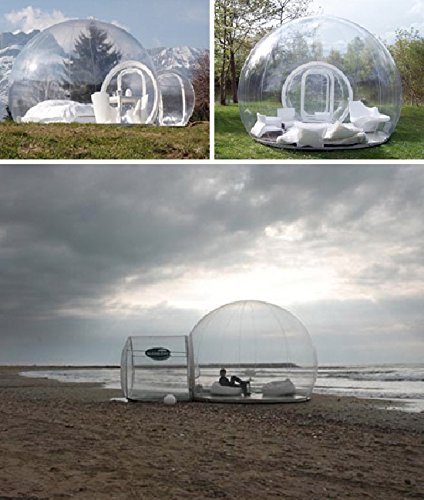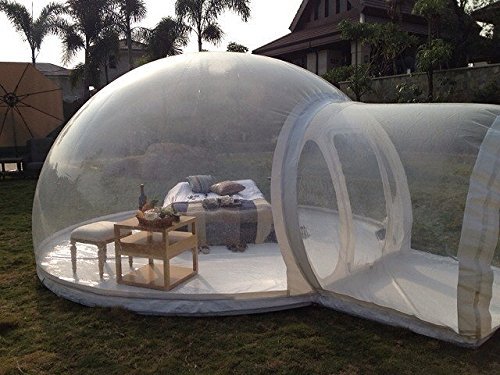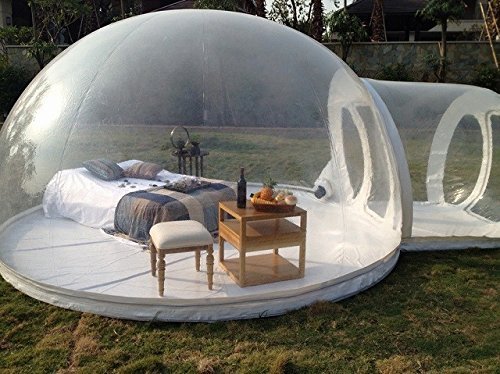 Subscribe To Our YouTube Channel