SandRoller: A Giant Wheeled Beach Wheelchair
Date Published: 07/24/2015 3:29 AM
The SandRoller is touted as the only self-propelled wheelchair in the world that's able to roll on sand. Featuring two massive side wheels and a giant inflatable front wheel that actually makes the wheelchair into a self propelled sand tricycle, the SandRoller would be a perfect way for handicapped people to get around at the beach and even go slightly into the water. I mean this in the least offensive way possible, but after seeing the SandRoller, I kind of want to break both of my legs just so I can try this thing out! Even though the SandRoller's massive wheels would make it a little impractical to carry around with you, it would be perfect for popular beaches to offer them to handicapped people that want to go to the beach.
The SandRoller was designed to allow the users to actively bath in the ocean so that they can easily roll into the water, swim and bath in the sea, and get back in the chair without any issues of water damage or getting stuck in the sand. With the single arm front wheel, you can easily get out of the chair without having any issues of getting tangled up.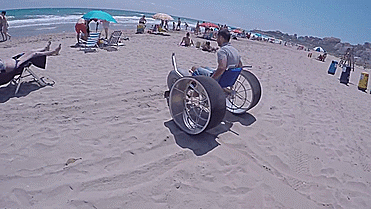 This giant wheeled sand wheelchair is made with two giant plastic rear wheels that measures just under a foot wide, an aluminum frame, a fabric seat, and a front wheel that measures 6 inches wide.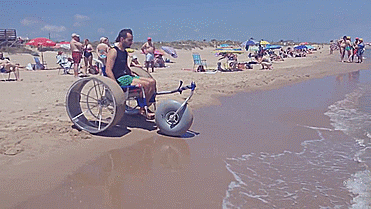 The SandRoller beach wheelchair is currently in a funding phase on Kickstarter with an estimated delivery date of April 2016, so go reserve yours now or you can just contribute to the cause, and be sure to check out the sand wheelchair in action via the videos below.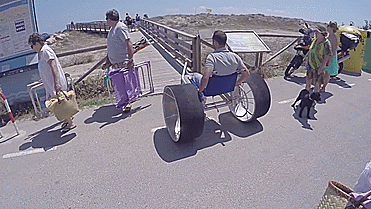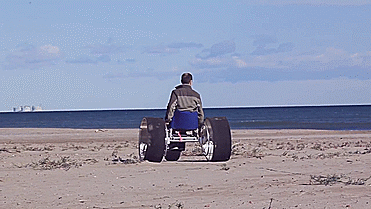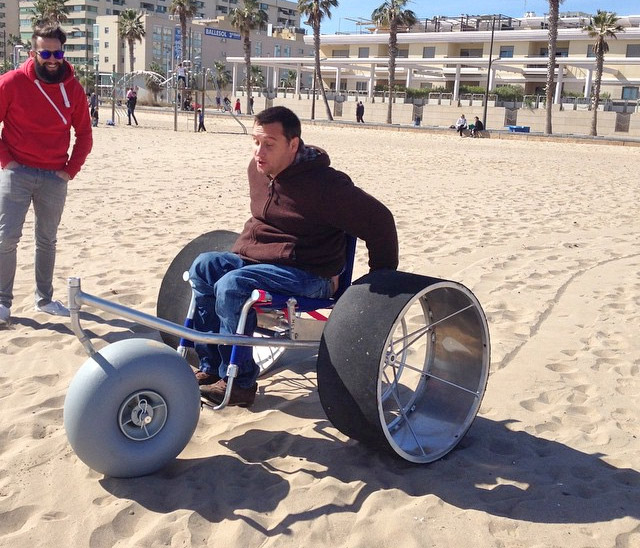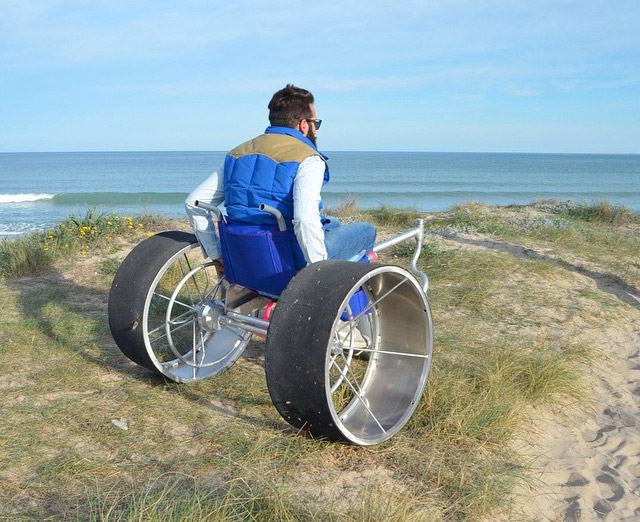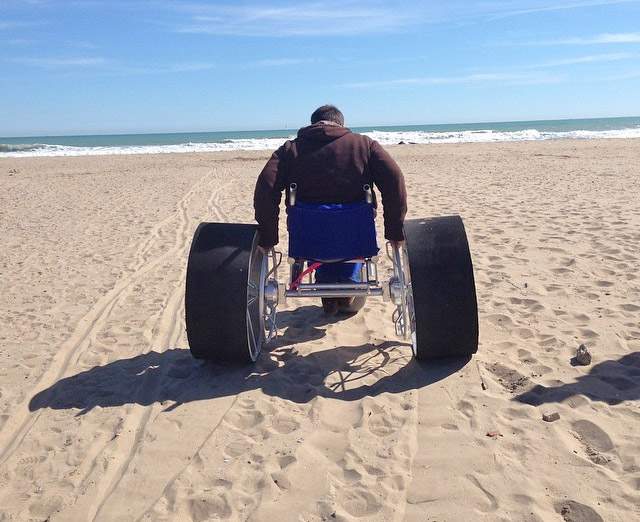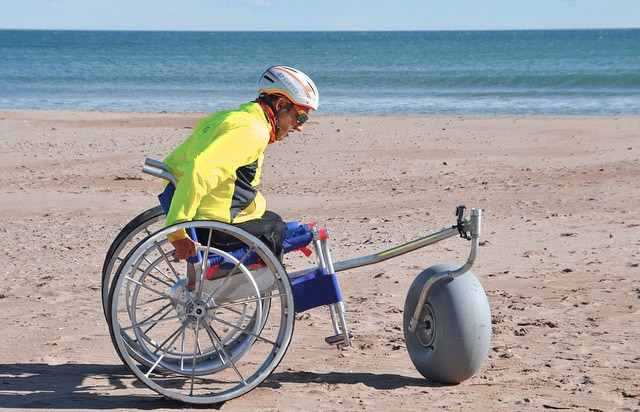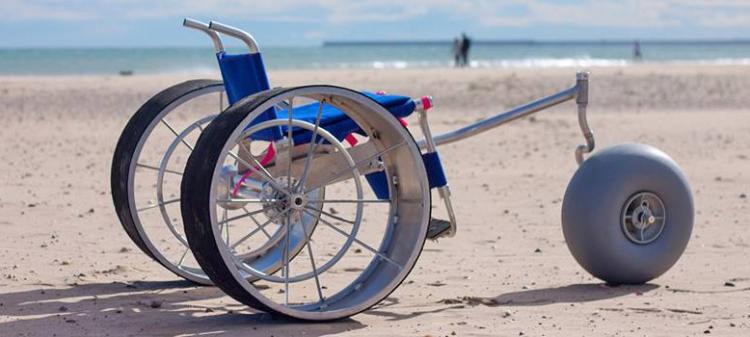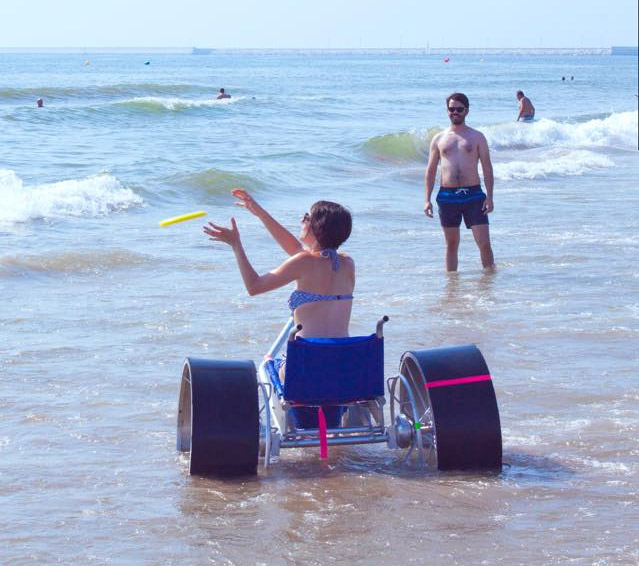 Subscribe To Our YouTube Channel