Outdoor Hanging Chase Lounger Lets You Relax and Swing While Hanging In The Air
Date Published: 05/09/2017 11:07 AM (Updated: 05/09/2017 1:59 PM)
Buy Now

@Amazon
Buy on Ebay

Lounging outdoors on a chair that's touching the ground is great and all, but what if there was an option to hover in the air like a hammock but still have the firm support of a regular chair? This floating chase lounger hangs in the air while you lay down by the pool or in the backyard, giving you maximum relaxation while you sway in the wind.
The modern design of the hanging chase lounger uses two curved poles to perfectly balance and hang the chair in the exact middle to keep you evenly aligned while you relax in mid-air. One curved pole attaches to the base, and another attaches to your hanging chair. A simple chain attaching the two curved poles gives you the freedom to hover and swing with the wind.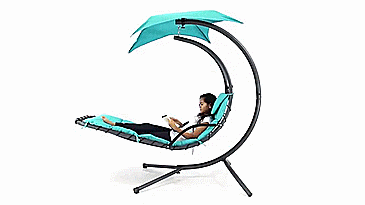 An umbrella on the top of the device will also help shade you from the sun (you can also remove it if you want). The chair has a built-in pillow to keep your head up-right while you read or take in the views, and two arm rests are on the side of the chair to give your arms a place to sit while you relax.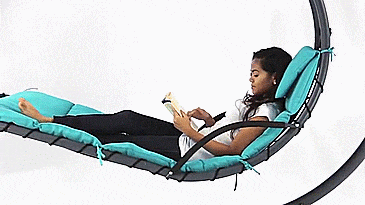 The Hanging Chase Lounger comes in a few different colors to choose from including teal, green, or red/orange, is made using an all-weather-resistant polyester material along with sturdy powder-coated steel that can support up to 265 lbs of weight.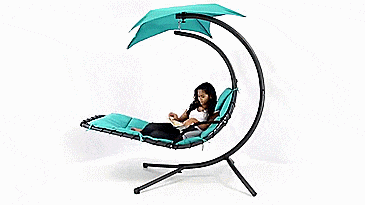 The hanging chase lounger is made with 2 inch thick cushions that are filled with foam for maximum comfort, is made by Best Choice Products, has a detachable pillow, and measures 78 inches tall x 73 inches long x 46 inches wide.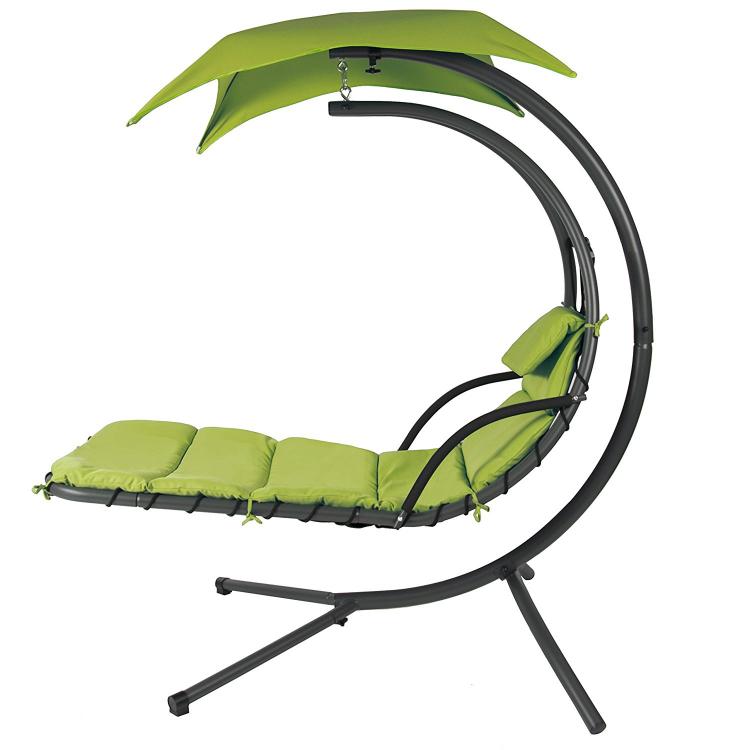 Check out the hanging chase lounger in action via the video below.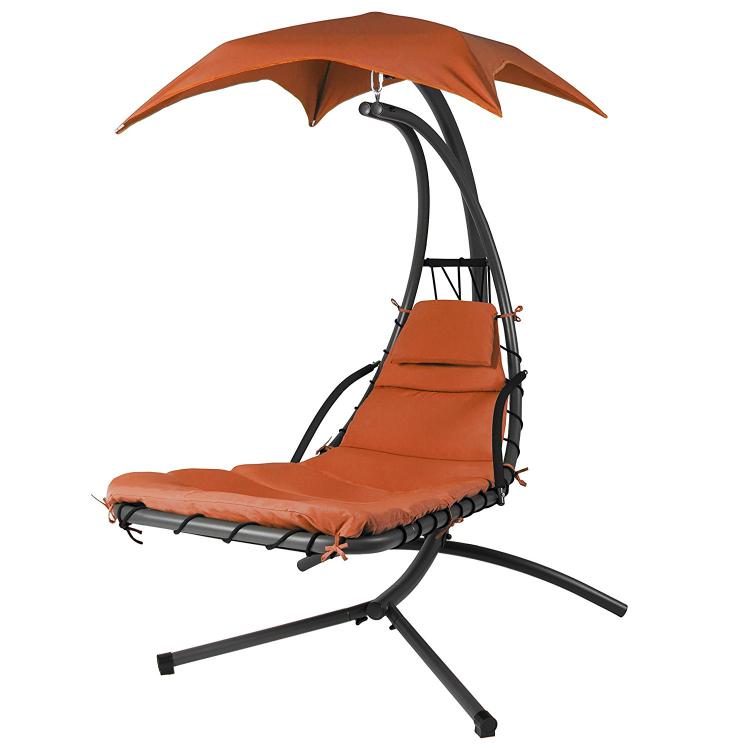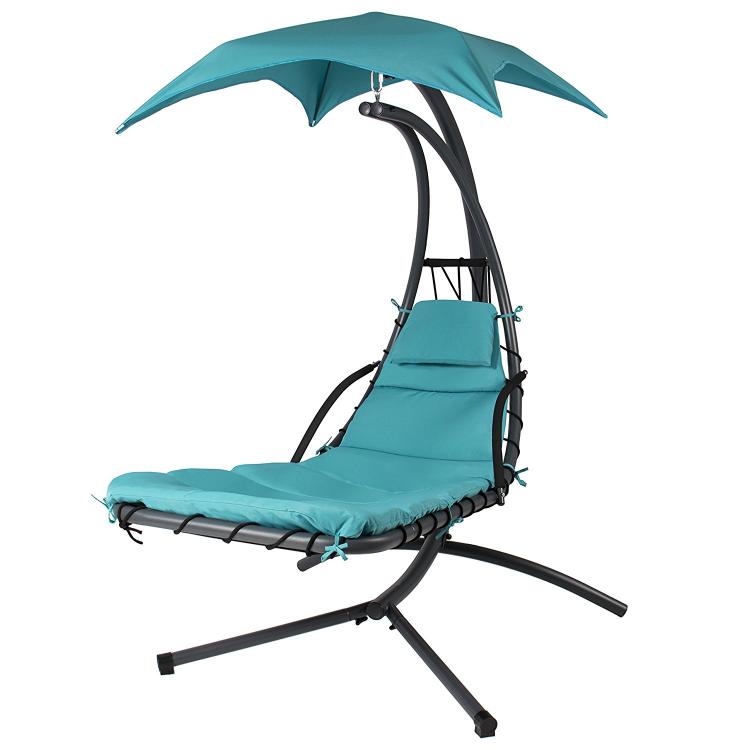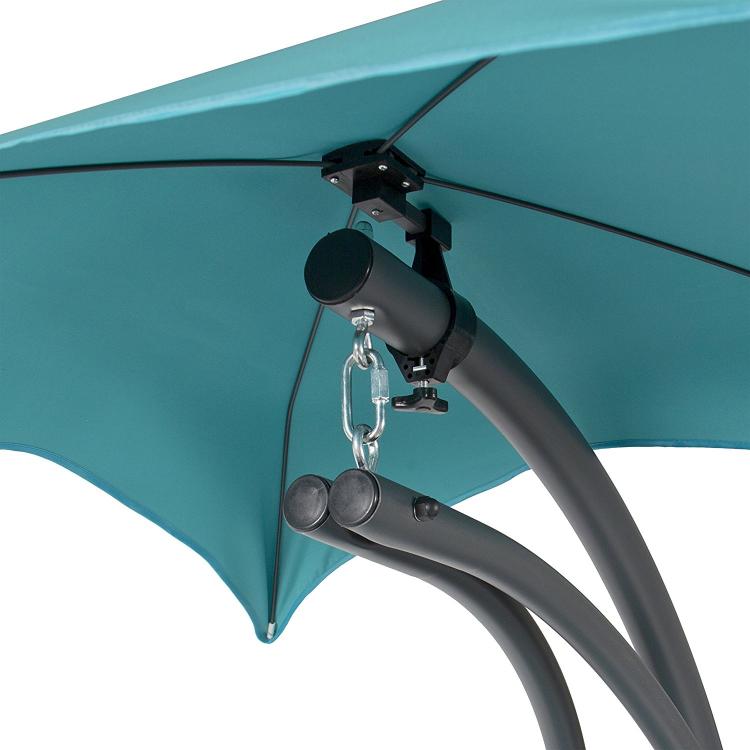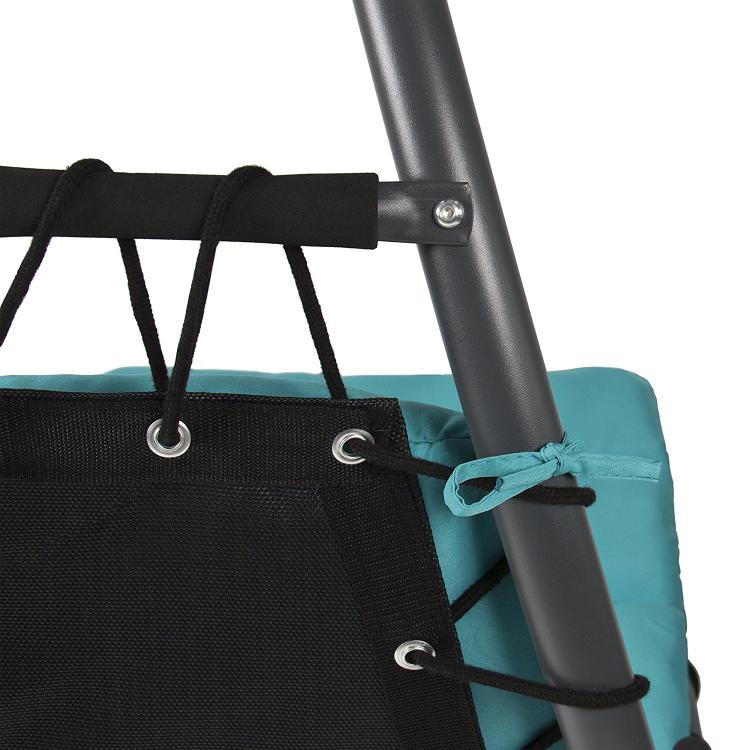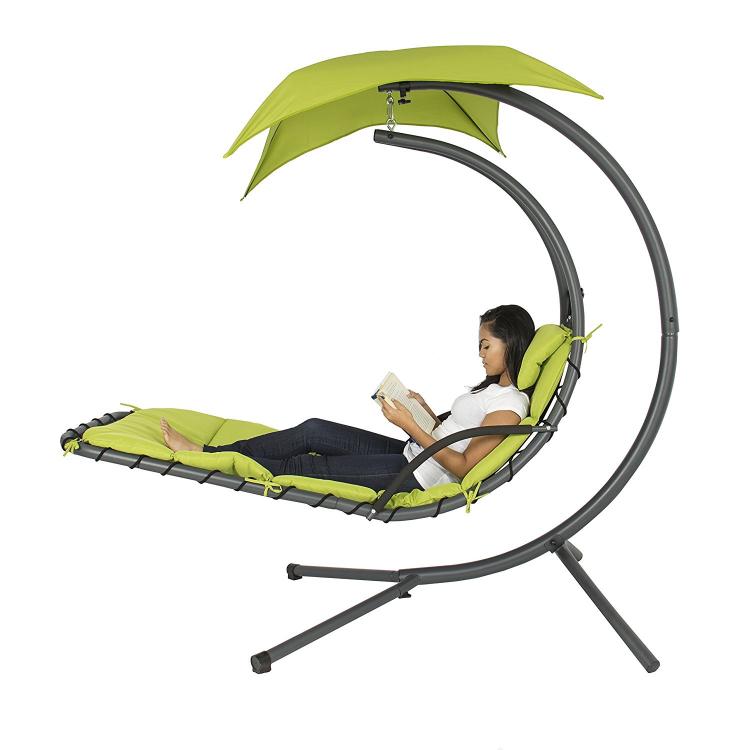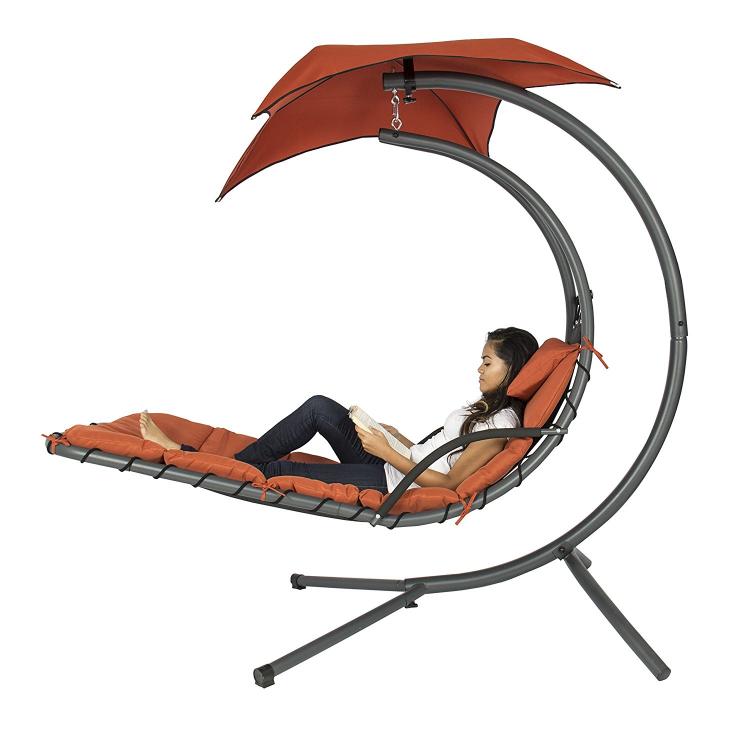 Subscribe To Our YouTube Channel