The Couch Coaster Gives Your Couch Armrest a Cup Holder
Date Published: 01/24/2017 9:28 AM
When you don't have a side table on each side of your couch, everyone suffers by not having a place to set their drinks. Sure you may have a coffee table, but what am I supposed to lean in a few inches each time I'd like to pick and set down my beverage? If you just can't seem to squeeze in a side table beside your couch, you may want to get one of these couch coasters.
The Couch Coaster is a device that lays across the armrests on your couch and offers a stable and nearby cup holder while sitting on the edge of the couch, or it can even be used on armchairs.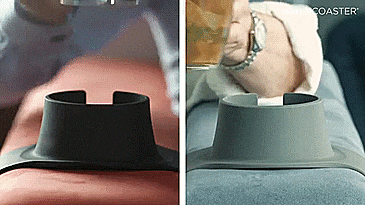 A perfect gift idea for beer drinkers, the Couch Coaster uses two weighted ends that hang on each side of the arm rest so that it keeps your drink stable and centered on the couch. Not only great for cups, cans, or bottles, the Couch Coaster even works with mugs or handled cups as it has an integrated mug handle slot on the side of it.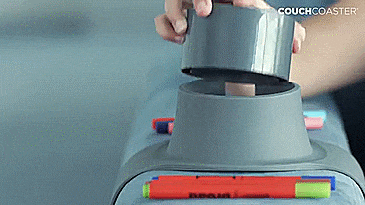 The Couch Coaster is made from BPA-free silicone along with ABS plastic and iron for the weights, it has reinforced high-walled construction to keep your drink standing and balanced, and will fit all standard sized cups, bottles, cans, glasses, etc. The couch beverage holder even has an insert that you can place inside of it to fit different sizes beverages.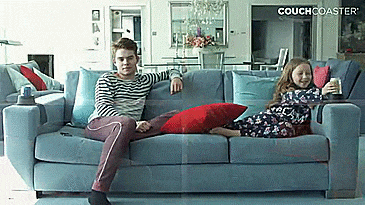 The Couch Coaster weighs 1.2 lbs, is compatible with arm rests that measures at least 5.5 inches wide or more, is made to last a lifetime, and comes in a few different colors to choose from.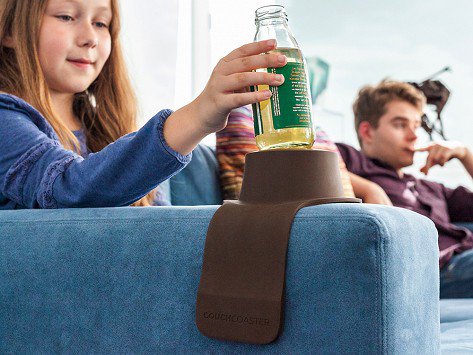 Check out the Couch Coaster in action via the video below.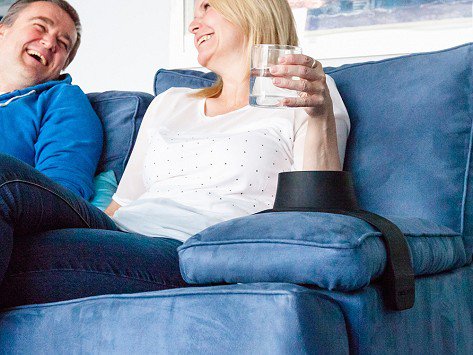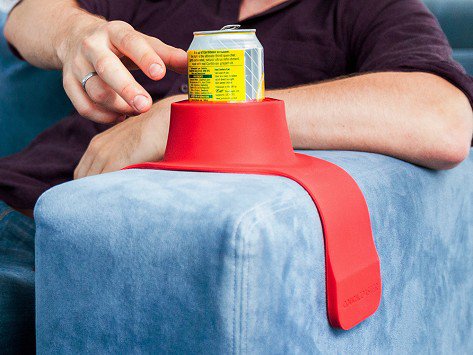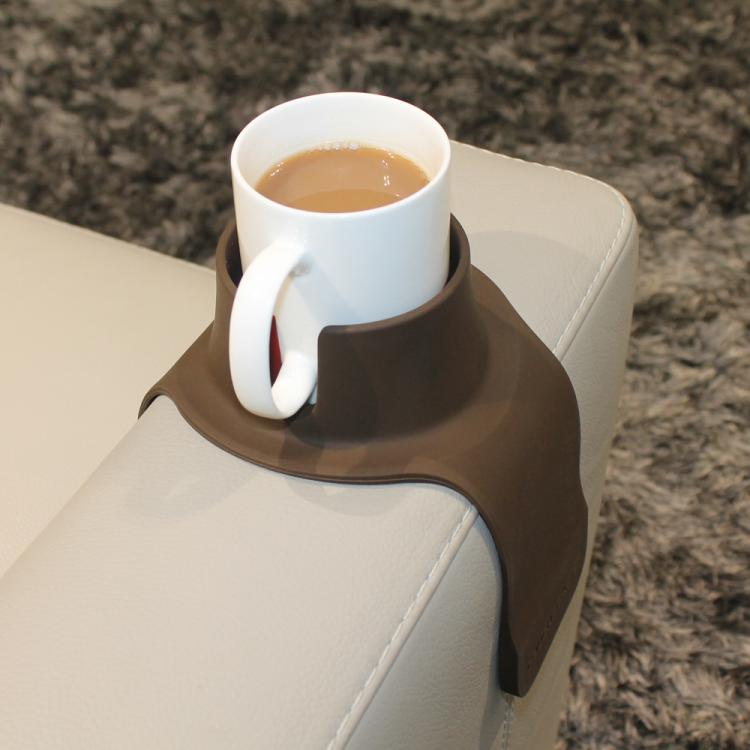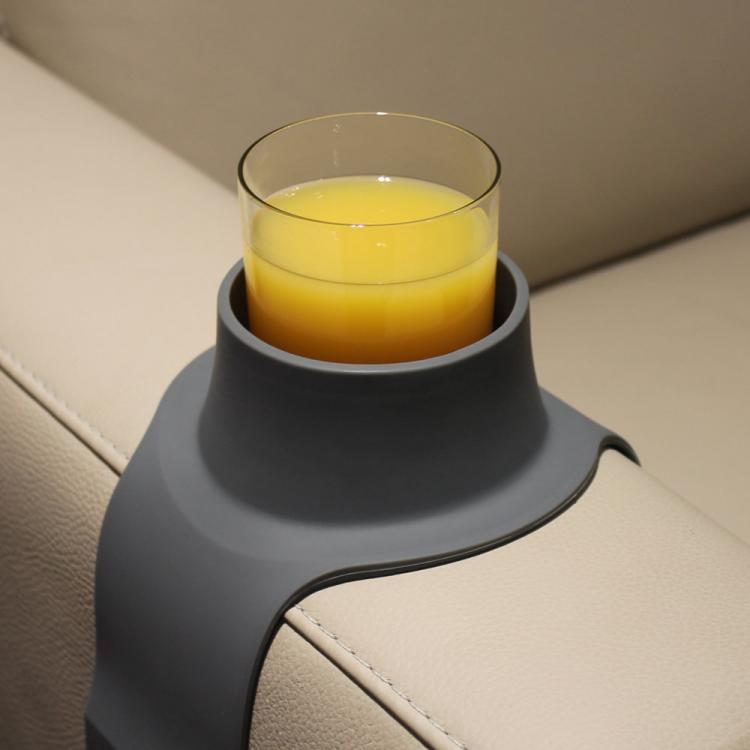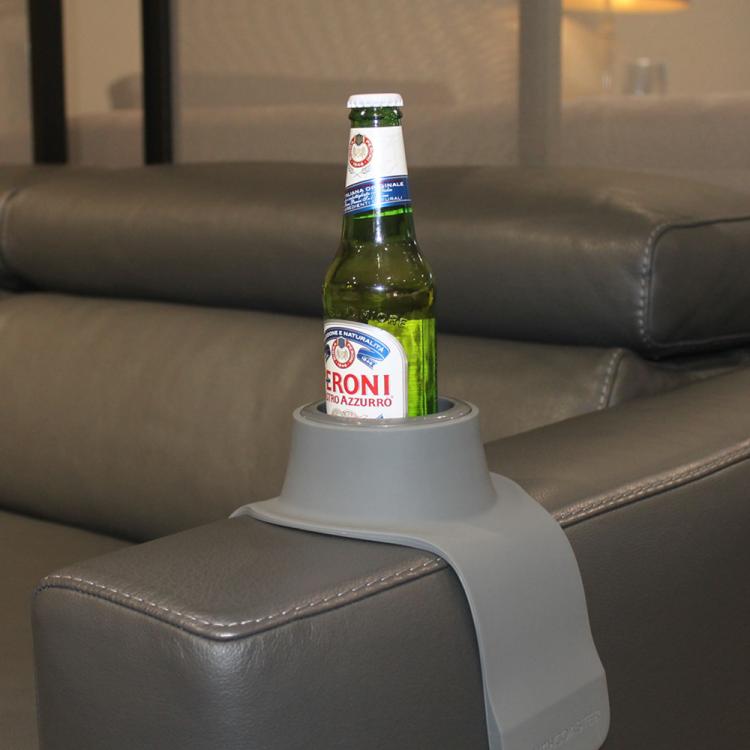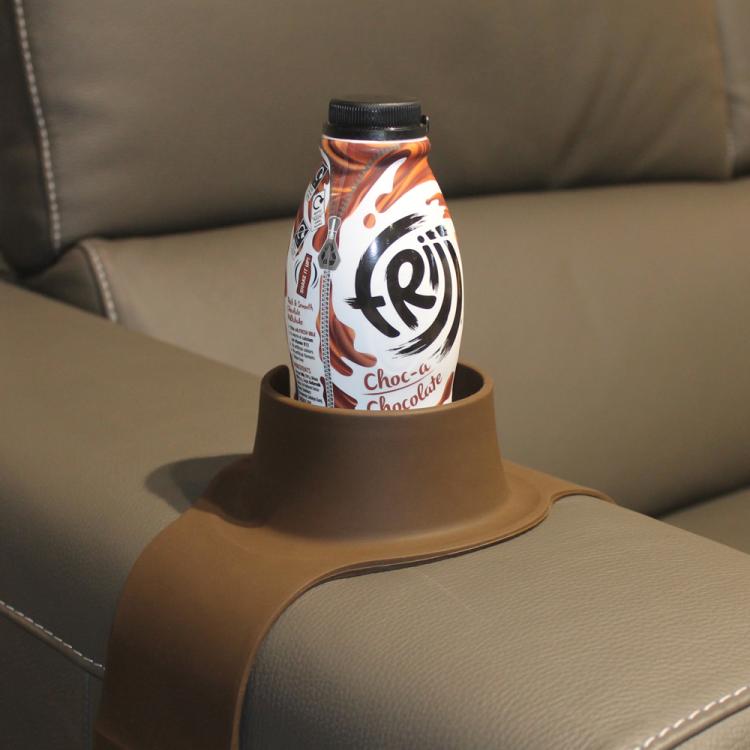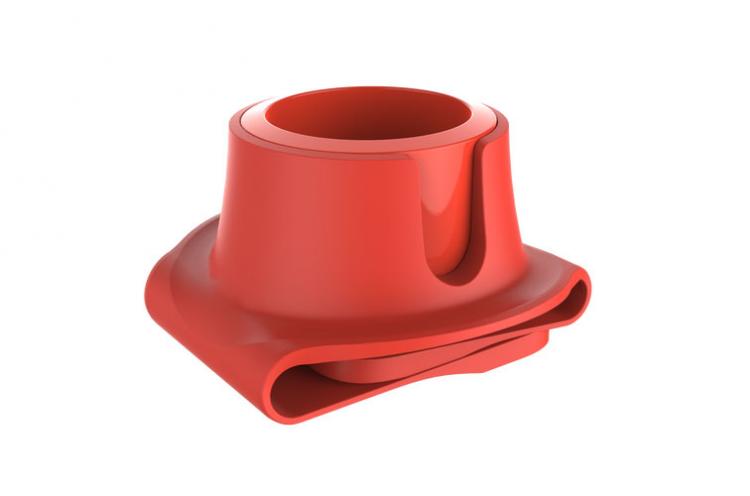 Subscribe To Our YouTube Channel