BedJet Bed Climate Control System - Heats or Cools Under Your Bed Sheets
Date Published: 10/28/2016 5:01 AM (Updated: 05/17/2017 8:54 AM)
Buy Now

@Amazon
Buy on Ebay

I run so warm that I usually sleep with as little blankets as possible on my body. My wife on the other hand adds 3 extra blankets because she's always freezing. Now, sure we could remain complete opposites and essentially be sleeping in separate beds with the way our blankets and sheets are on us, or we could get a handy little device that shoots warm or cold air under the sheets to keep us both happily tempered while in bed.
The BedJet is a device that you place underneath your bed and a tube will shoot custom tempered air under your sheets. It comes in two different versions, a single zone version which will allow you to heat or cool with just one set temperature, or they offer a dual zone version (a lot more expensive) that will allow you to set two different temperatures for you and your partner (similar to dueling temperature zones while in the car).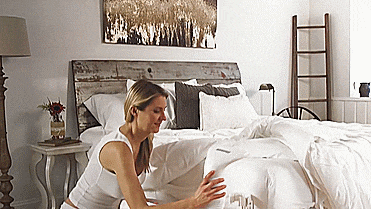 Best of all? You can control the whole thing from your smart phone using their app or the included wireless remote. Set it to cool to rid your bed of moisture and heat while in the dead of Summer. Set it to heat in the dead of winter, when your feet stand no chance of warming up on their own. The heat gives you an enveloping dry-sauna-like experience within seconds.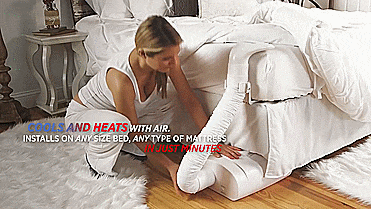 The BedJet V2 also includes an aromatherapy diffuser kit that allows you to fill your bed with wonderful smells and freshen your sheets up while you sleep. Plus the BedJet has sleep inducing biorhythm temperature technology that helps you get to sleep faster, which lets you program custom heating/cooling profiles for every hour throughout the night. You can even set it to wake you up in the morning with a burst of cool/warm air in lieu of your alarm clock.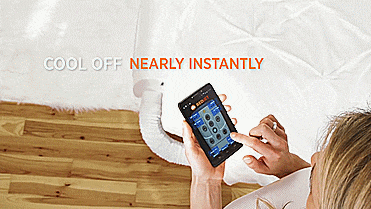 The BedJet bed cooling/heating system comes with 1 base unit and a wireless remote control. The device runs using a super quite DC digital motor, works with pretty much any sized bed, can fit under any bed that has at least 7 inches of space underneath it, and weighs 16.1 lbs.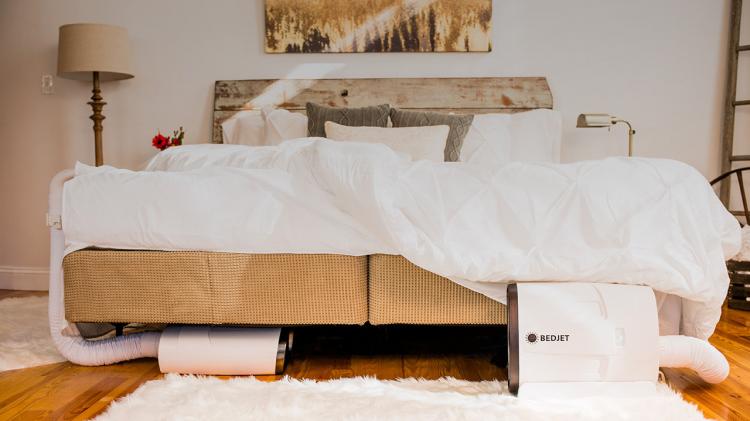 Check out the the BedJet bed climate control system in action via the video below.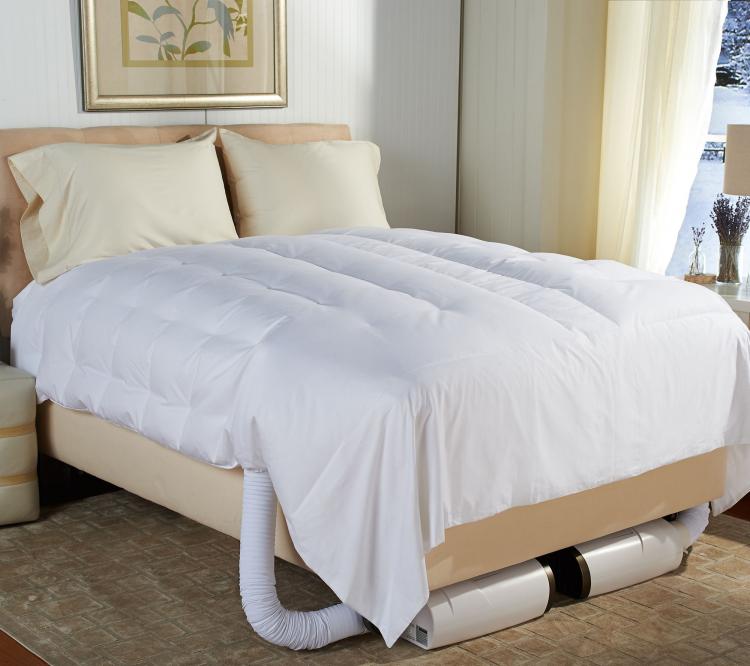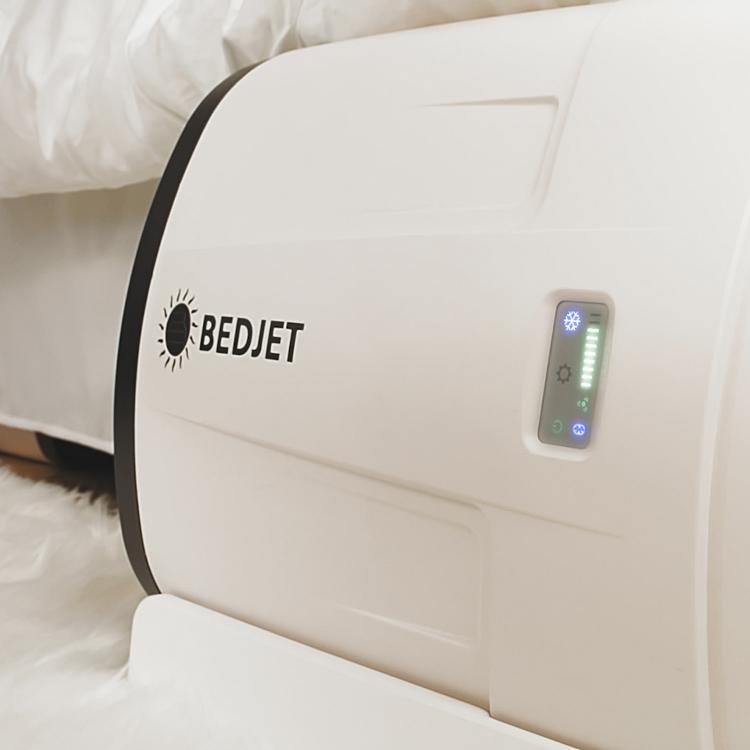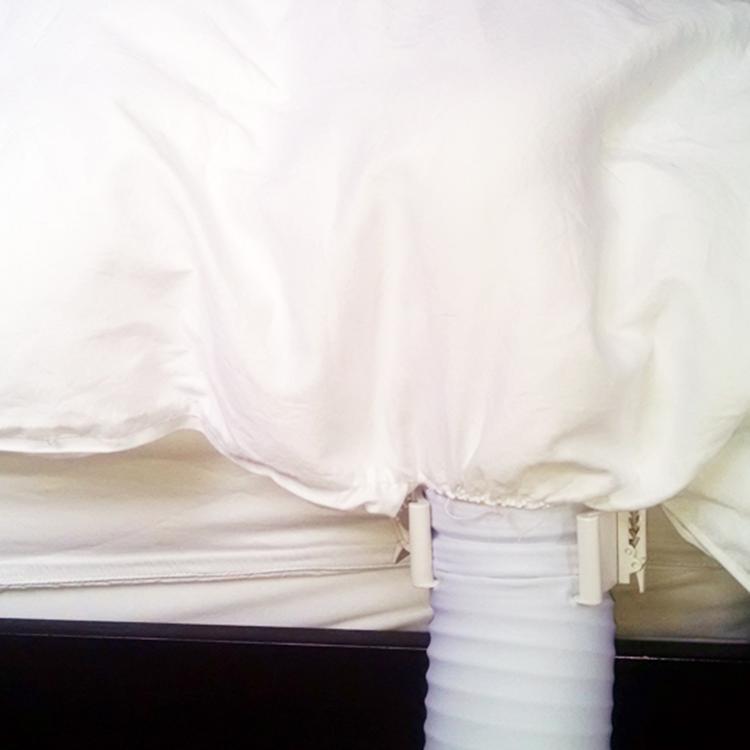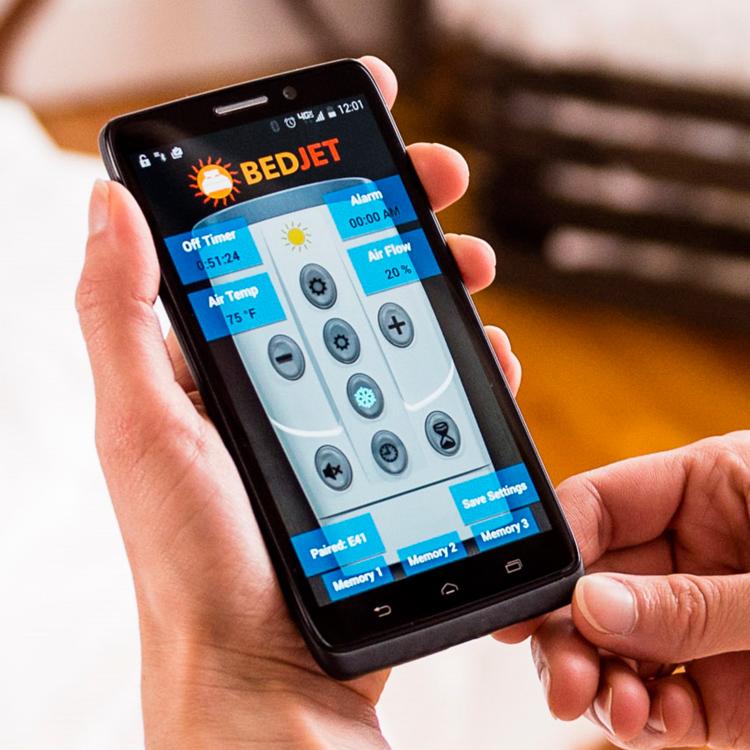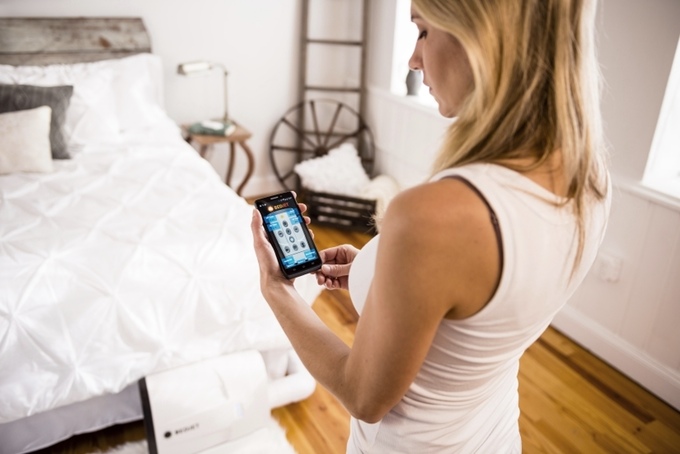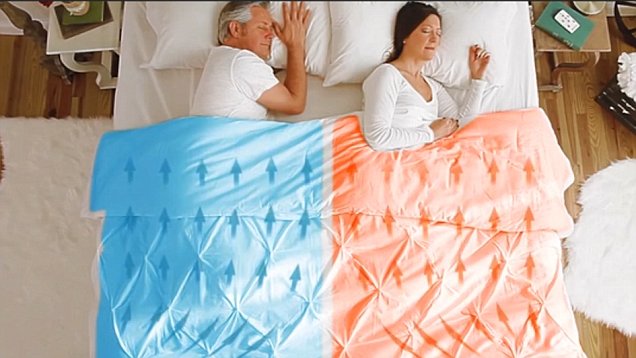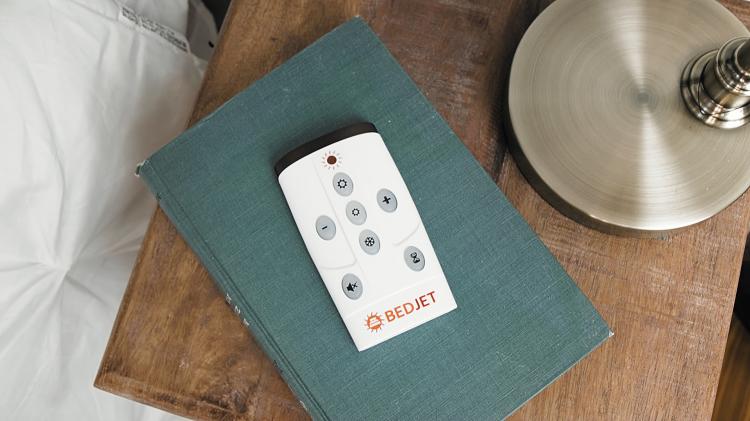 Subscribe To Our YouTube Channel